K-Mag 'thought it was over' before stunning P4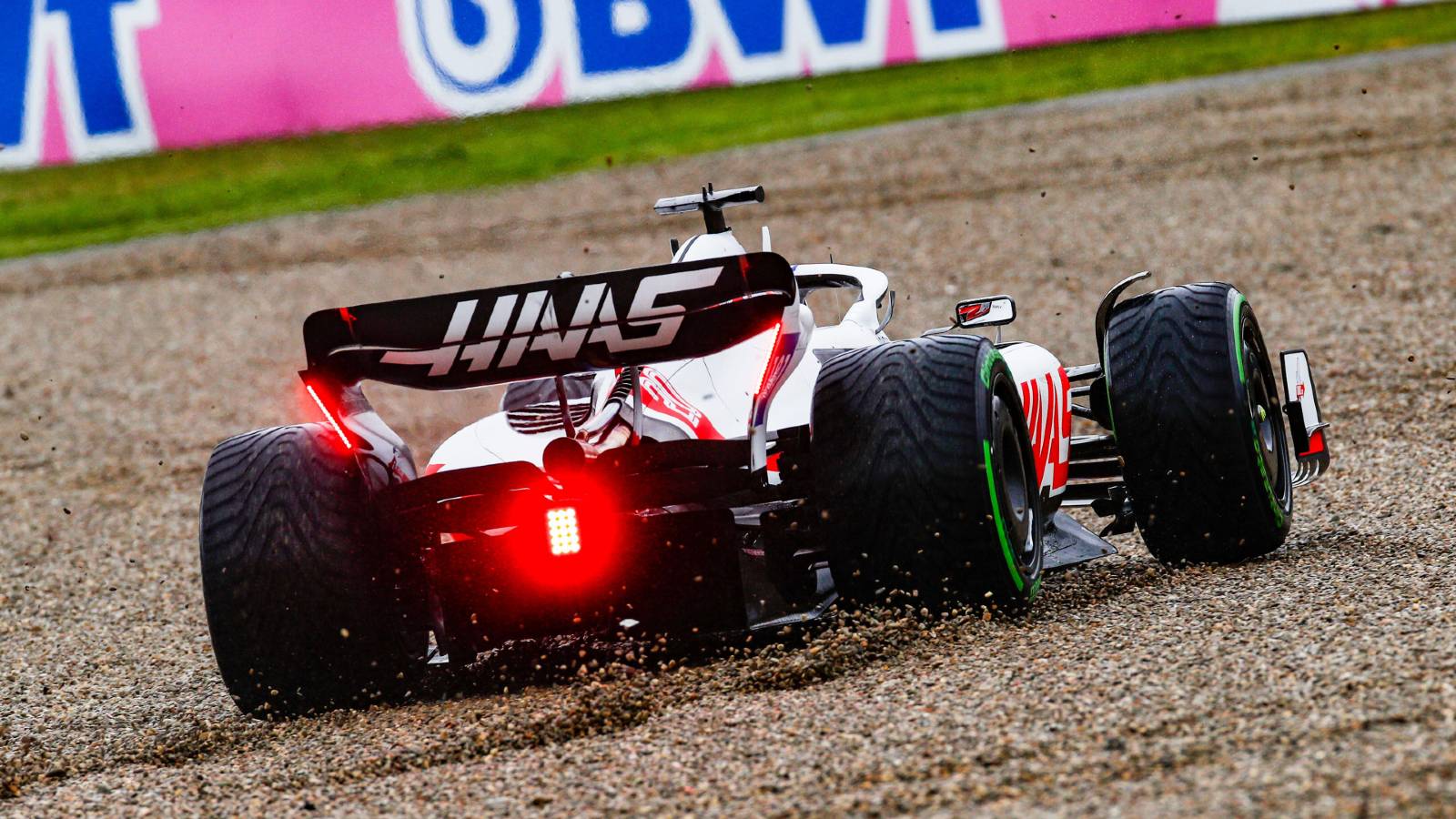 Kevin Magnussen admitted he thought his Imola qualifying was all over – before going on to claim Haas' best ever grid position.
Haas, so much improved this year under the new F1 regulations, had shown further promise when both of their cars finished a wet FP1 session for the Emilia Romagna Grand Prix in the top five.
And although Mick Schumacher was unable to unleash that potential in qualifying, booking P12 on the grid for the sprint, Magnussen delivered again in superb style.
The Dane, brought back into the team after a year away, has already collected points on two occasions this season and is showing more could be on the cards in Italy this weekend.
Magnussen will start the sprint on the second row of the grid, fourth alongside third-placed Lando Norris, with only this year's two race winners, Max Verstappen and Charles Leclerc, ahead of that duo.
It is Haas' best qualifying result since they entered Formula 1 in 2016, beating the P5 achieved by Magnussen himself at the 2018 Australian Grand Prix.
But it so nearly did not happen at all, for the 29-year-old had spun off on a greasy circuit early in Q3 and brought out the red flags for the fourth of five times during the entirety of qualifying.
However, despite a trip through the gravel, his car did not hit any barriers and he got back to the pits under his own steam. After a quick front wing and tyre change, Magnussen was good to go again.
Now THAT is a ****ing Viking comeback! 🇩🇰🇩🇰#HaasF1 #ImolaGP pic.twitter.com/c3IquVHYPO

— Haas F1 Team (@HaasF1Team) April 22, 2022
Explaining what had caused his mistake at Turn 12, Magnussen told Sky F1: "You want to get as wide as possible before turning in and it's getting close to the white line but I didn't think I'd hit it, I think I just locked the rears and when they fully locked I just lost it completely and went through the gravel.
"I thought it was over. As I was spinning, I realised it went into anti-stall and I knew if you stop, you don't move again, so I just had to get out of the anti-stall while I was spinning and get off the throttle. I didn't know what direction I was pointing in, I just knew I had to be back on throttle."
Of his outstanding result, he added: "It's fantastic, so unexpected all these things still, even after good races in Bahrain and Jeddah. It's so cool to be in this position and fighting that close to the top. We were stronger in the wet than we will be in the dry, but still it's crazy.
"The car is great, it's a fantastic car and it's fast enough to do this. It's no miracles from my side, it's just a great car and I did what I could today, did some good laps and we got P4. It's just a crazy result and I'm really proud of the team."
Although Sunday could be another showery day, Saturday is forecast to be dry and Magnussen fears that may see him drop down the order for the grand prix grid.
"I want to finish top three, I want to win tomorrow, but that will be super-hard," he said. "Top eight would be great."
Can McLaren and Haas challenge at Imola?
McLaren improved in Australia while Haas fell back, so how will they do at Imola?