K-Mag regrets tyre choice after dropping places in sprint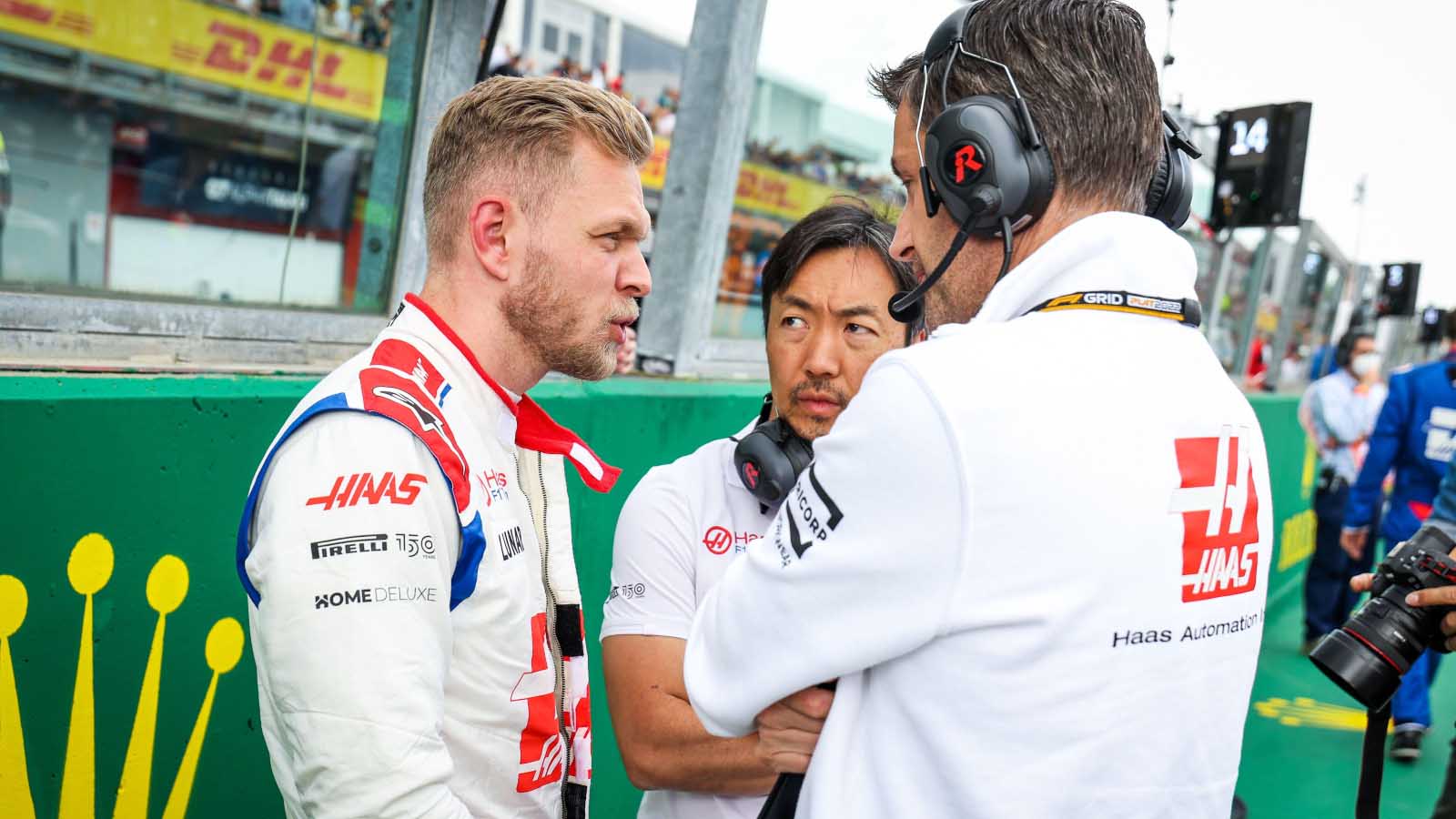 Kevin Magnussen admitted the medium tyre was the wrong call for him and Haas to make in sprint qualifying, after dropping down a few places for Sunday's race.
Magnussen and Haas team-mate Mick Schumacher broke the mould and ran Saturday's sprint on medium rubber in the hope of his tyres lasting longer, while the rest of the field opted for the grippier softs.
But the majority of the drivers coped well enough over the course of 21 laps, with the Dane fighting gamely against faster cars – but he was ultimately left disappointed after dropping four places, and will line up eighth for the Emilia Romagna Grand Prix.
The Haas driver still took a point from Saturday's running though, and he's looking to see what else is possible for him at Imola.
"Yeah, I was super surprised to see everyone on the soft," Magnussen told reporters when asked if he struggled to defend those behind, in a question asked by Motorsport.com.
A few places dropped but it's still another Championship Point gained for @KevinMagnussen

And @SchumacherMick records his best race finish in F1, and will start tomorrow's #ImolaGP in P10 👊#HaasF1 #F1Sprint pic.twitter.com/xR5beMxAJ6

— Haas F1 Team (@HaasF1Team) April 23, 2022
"We tried the soft in free practice and thought it would degrade too much, so when everyone else was on soft at the start, I was a little nervous.
"They obviously overtook me at the beginning of the race in the first part of the race, because they were faster, and then towards the end, it kind of evened out.
"But overall, the soft tyre was the right tyre for that race and we learned that. We scored a point and we're starting P8 for tomorrow's race. Usually, I think we'd be pretty happy with that.
"Nonetheless, we've had a good weekend, and looking forward to tomorrow and hopefully score some more points."
Magnussen explained that he tried to run the soft tyre during FP2 on Saturday as the team looked to make a judgement call on which compound to use in the sprint.
He believed that the tyre would continue to lose grip after its initial period of higher speed, but he admitted that theory ended up being an incorrect one, which ultimately cost him the chance to be faster in the early stages.
"We did like 13 laps and it took a step around there of degradation, and I judged that it would continue," said Magnussen.
"But looking at everyone else at lap 13, it was kind of the same. It took a little step but then stayed there and they had the same pace as me.
"So the soft tyre was the right tyre, I got that wrong, but we live to fight another day."