Kevin Magnussen and father Jan secure top 10 finish in Gulf 12 Hours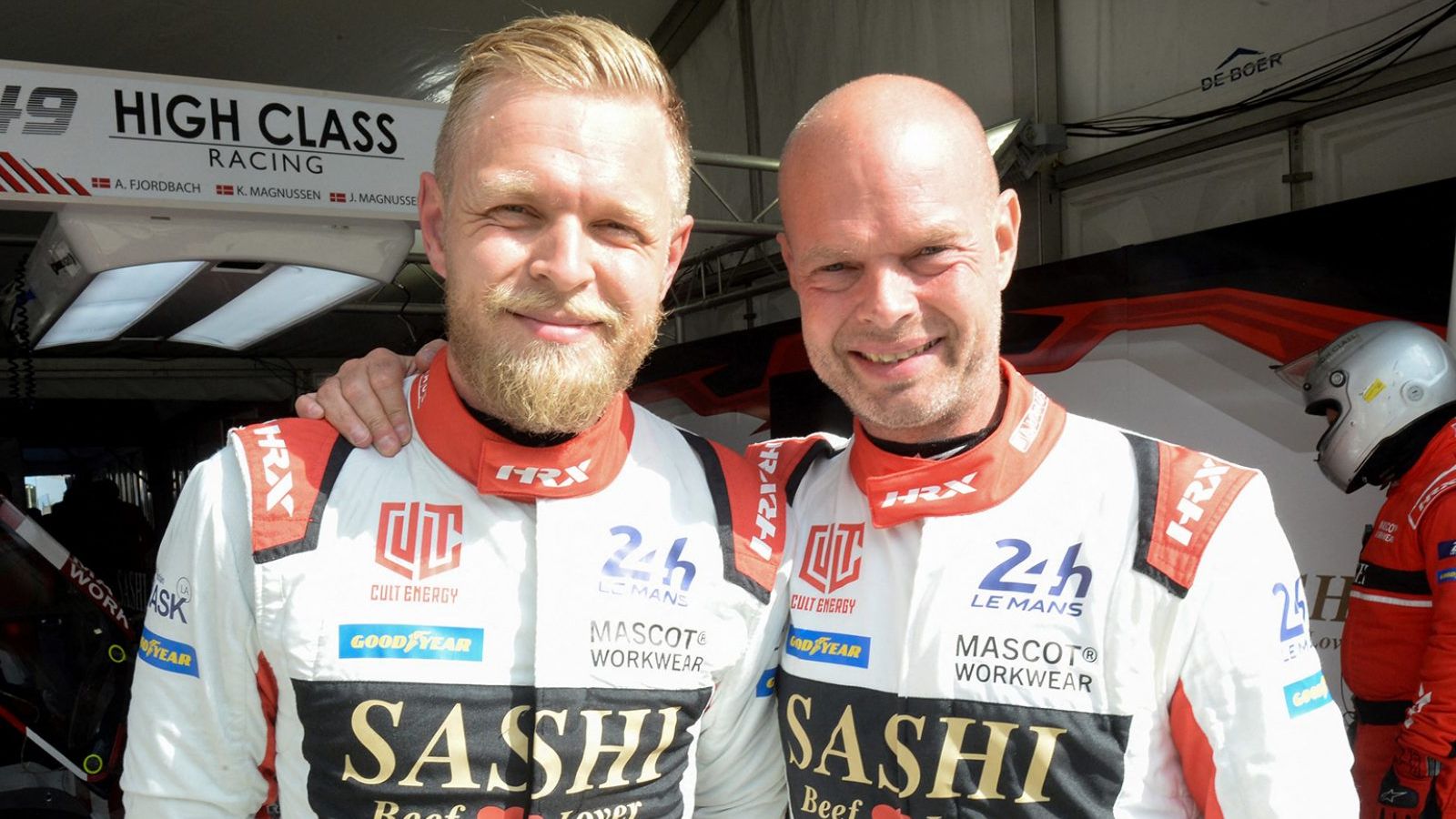 Kevin Magnussen and his father Jan joined forces to earn a P7 finish in the Gulf 12 Hours in Abu Dhabi.
The Haas driver partnered his father Jan alongside American Mark Kvamme in a MDK Motorsports-run Ferrari 488 GT3 at the Yas Marina track, the same circuit Kevin raced on for the F1 finale just 21 days ago.
The trio finished seventh behind the Garage 59 of Benjamin Goethe, Marvin Kirchhöfer and Alexander West while James Calado, Antonio Fuoco and Alessandro Pier Guidi of AF Corse – Francorchamps Motors won the race.
The Magnussen team completed 332 laps and finished P5 in the GT3 P category.
With an hour and nine minutes to go, Jan pitted in P7 to allow his son Kevin back in the car to compete the final stint of the race.
Magnussen Jnr was however unable to improve on his father's place as the father-son combo finished P7 at the end of the 12 hours.
It was not a race without incident with the team picking up a 10-second penalty for causing a collision with the AF Corse of Alessandro Cozzi, Tani Hanna, Gabriele Lancieri and Giorgio Sernagiotto.
There was also an earlier incident with the Tresor by Attempto team but the Magnussens avoided a penalty.
They did however pickup a five-second penalty for multiple track limit infringements.
It is not the first time the Magnussens have raced together having competed in the 2021 24 Hours of Le Mans where they finished 29th overall and 17th in the LMP2 class with an Oreca 07-Gibson.
Speaking ahead of the race, Kevin, who is 19 years younger than his father Jan, said he was looking forward to the event as racing with his dad was "such a special thing."
"We're going to get a few laps in the car before going to Abu Dhabi with it. But, of course, it's something that I'm really excited about," Magnussen said.
"Racing with my dad is always something that I enjoy a lot. It's such a special thing that we're still both active racing drivers at the same time. He's not that old, so I feel like I have to grab the opportunity, as much as I can, while he's still in good shape and fast.
"It's the first time that we're going to drive in a GT car together and I think he's going to be pretty hard to beat in that one, but we'll see!"
The Magnussens are a racing family with both Jan and Kevin having competed in Formula 1. The former began his F1 career in 1995 but would become a full-time driver for 1997.
It was a troublesome season for Jan though with the Dane retiring in 11 of the 17 races.
Kevin meanwhile started his F1 career in 2014 with McLaren where he earned a P2 finish which remains the best result of his career. With the 12 hour race done, Kevin will now return to his winter holiday before preparing for the 2023 F1 season with Haas.
Read more: The biggest, best and mind-blowing moments from the 2022 Formula 1 season