Magnussen, Ericsson to team up at Daytona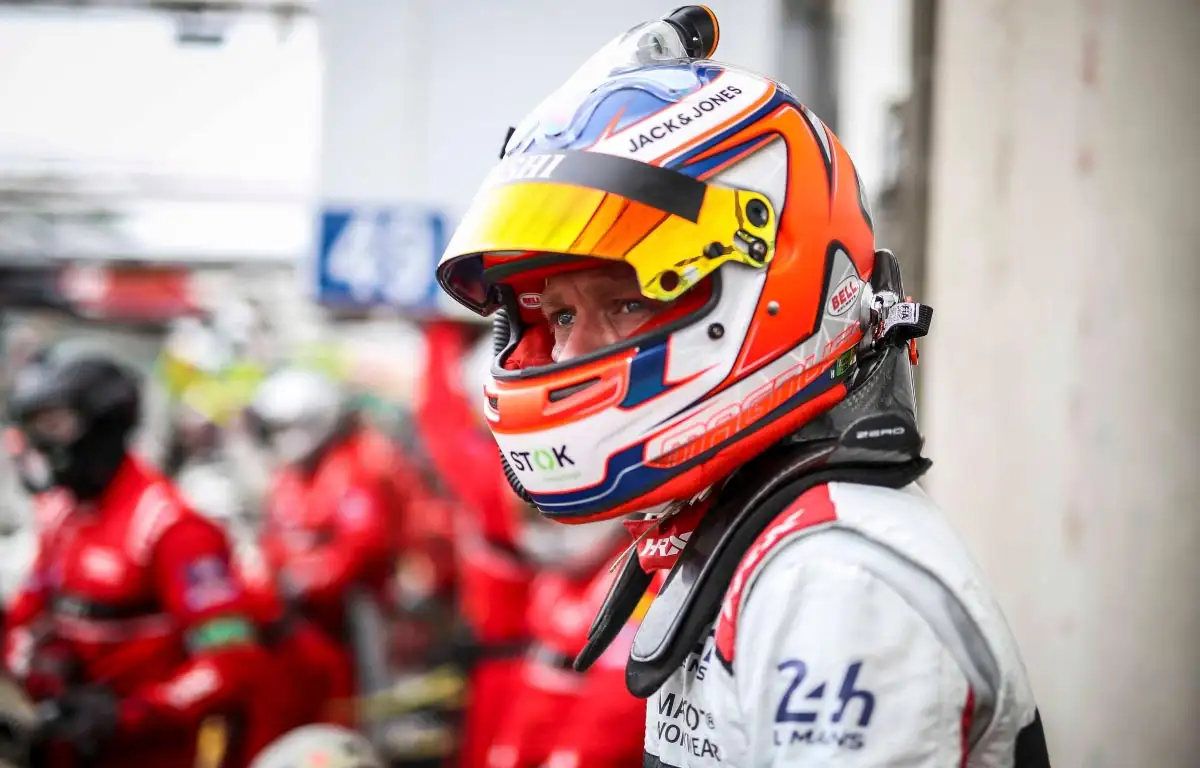 Former Formula 1 drivers Kevin Magnussen and Marcus Ericsson have been signed up for the 24 Hours of Daytona with Chip Ganassi Racing in the WeatherTech SportsCar Championship.
The team announced on Friday that they would be expanding to running two cars at the famous 24-hour race and for the full season ahead, with former Haas and McLaren driver Magnussen having finished fifth with the team at last year's running of the event.
Magnussen teams up with former Sauber driver Ericsson in the No. 02 Cadillac DPI at Daytona, with former Williams development driver Alex Lynn and two-time Le Mans 24 Hour winner Earl Bamber completing their line-up for the 2022 season.
🚨 Driver Announcement 🚨

We're please to announce an all-star lineup of full-time drivers for the 2022 IMSA WeatherTech SportsCar DPi Championship, and our Rolex 24 lineup! 🏎️ 🏁 @Cadillac // @CadillacVPerfo1 // @IMSA pic.twitter.com/OvkUAsowz2

— Chip Ganassi Racing (@CGRTeams) January 7, 2022
The sister No. 01 car will also have a former Formula 1 driver in the cockpit in former Toro Rosso driver Sebastien Bourdais, who won the 24 Hours of Daytona back in 2014 alongside Christian Fittipaldi and Joao Barbosa.
Ericsson has been racing for Ganassi since 2020 in IndyCar after leaving Formula 1, and finished P6 in the championship in 2021 – and will now add WeatherTech SportsCars to his driving schedule in 2022.
Other drivers have also visited Daytona in the recent past, with Fernando Alonso and Lando Norris having partnered up in 2018, while Alonso returned and took home the winner's trophy a year later.
Magnussen, who ran alongside father Jan at Le Mans last season, has previously described the different mentality required to take part in endurance racing while compared to Formula 1, and he said there are plenty of factors to take into account that would not be the case in Formula 1.
"You're having to look forward so far," he said. "In a Formula 1 race, you're more inclined to take risk in the beginning of the race when everyone's close together, for example.
"Whereas in a 24-hour race, that doesn't make a lot of sense. All the way through the race you get in situations, let's say with six hours to go, and you feel like you've done a long race already, you feel like you're getting towards the end and you start fighting, and then you remember it's still six hours to go.
"So, judging when to really take risk against the others is one thing I would say is different, like the mentality of racing other people."
The 24 Hours of Daytona will take place on 29-30 January.
Grosjean: "Haas were going nowhere"
Romain Grosjean has revealed he was finished with F1 from the first race of 2020.