Magnussen suffered nerve pain as a result of porpoising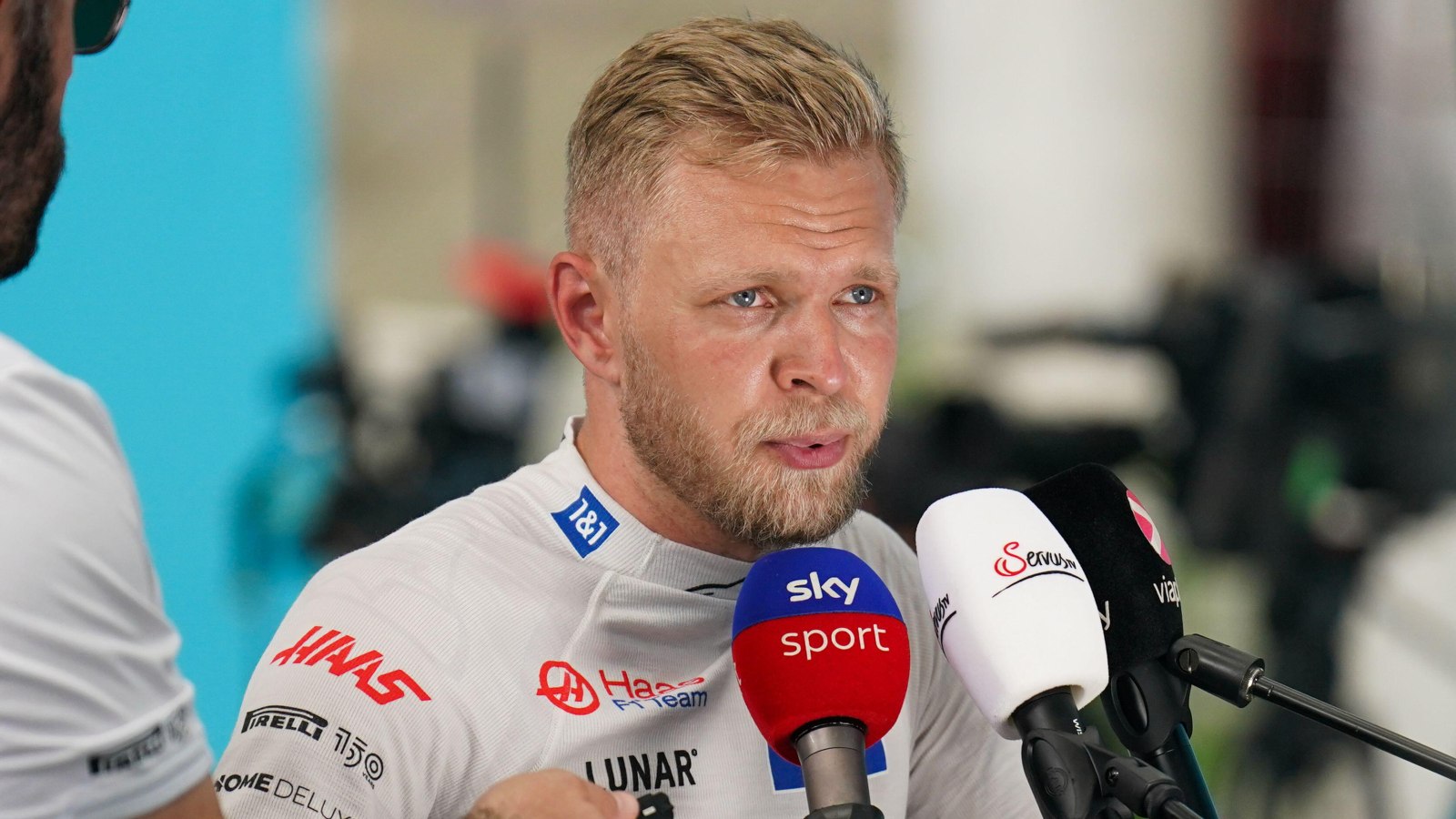 Kevin Magnussen suffered nerve pain in his arm and jaw as result of the porpoising effect on the Haas car.
With the introduction of new regulations for the 2022 season, one of the major unforeseen issues was the bouncing effect that is commonly known as porpoising.
Not only did it cause teams like Mercedes to lose serious amounts of speed, it also subjected the drivers to a punishing drive.
After the Monaco Grand Prix, Lewis Hamilton said he was "done" with his teeth and jaw moving all the time while Ferrari's Carlos Sainz has voiced his concern it may have long-term health effects on the drivers.
Haas were not spared from this phenomenon and one of Magnussen's physios, Nikolaj Madsen, revealed the Dane suffered nerve pain in his arm and jaw as a result.
"I talked with Kevin after I think it was in Australia," Madsen exclusively told PlanetF1. "He talked about how he had some nerve pain going out in his arm and in is his jaw.
Nikolaj Madsen on Kevin Magnussen's training during a race week
Kevin Magnussen's physio explains why it's better to play football rather than train during a race week.
"I talked about it with him and we kind of saw that it was because of the bouncing. The spinal cord just pushed, pushed all the time on the nerves.
"We talked about it and I think Thomas [Jorgensen, Magnussen's other physio] trained him for three hours. But it's hard to train that bouncing stuff.
"I think it's way better than now as the team has found a way to solve it."
An F1 race can be gruelling nowhere more so than on the neck and, having just a week to prepare for his unlikely return to the sport, Magnussen suffered more than most.
Madsen said a normal person would not be able to truly understand the kind of pressure that is applied during a race and how much strength you have to have to even be able to turn a corner.
"Some weeks ago, me and Kevin were training and I was just like 'Okay, well let me try this [one of Magnussen's exercises]' and it killed me! It was so hard.
"You need to have a lot of stamina as well but [it's] the specific movement when you brake. You have to hold your head back and then you have to look at the apex in the turn.
"So you have to turn your head and then the car is moving. It's three, four different movements and you have a lot of rotation and, and range of motion in your neck. All the time you have to hold it."