K-Mag: New F1 rules are giving 'everyone a chance'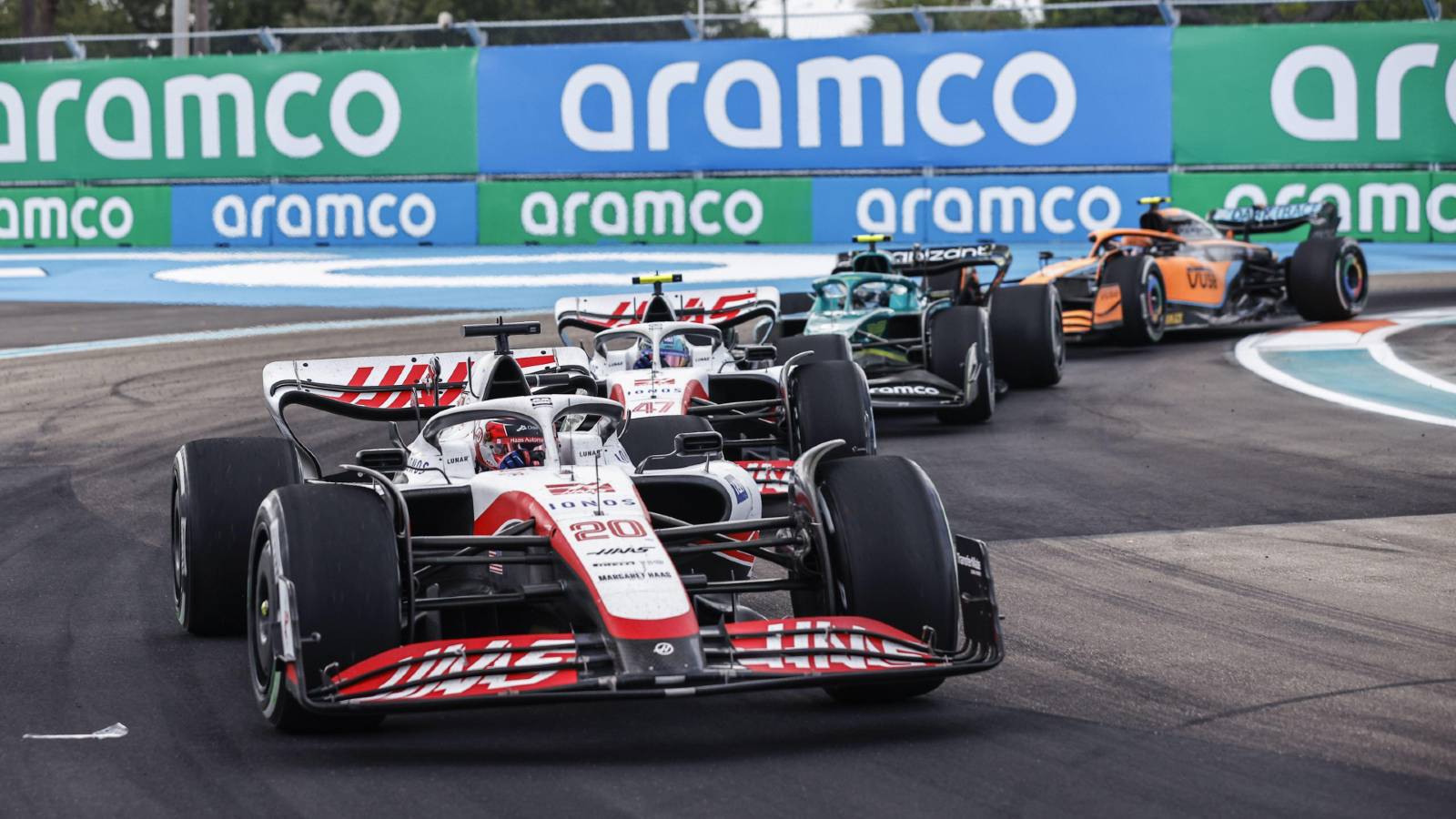 Kevin Magnussen says he is encouraged by how the new F1 rules have shaken up the order and given "everyone a chance".
The Haas team, for which Magnussen drives, are living proof of that, for they have gone from being permanent backmarkers in 2021 to right in the thick of the midfield battles this time around.
The Dane, recalled to the team after a year away, has already scored 15 points whereas Haas failed to get off the mark at all last term.
And they are not the only squad to have made a significant step forward as a result of the much-changed regulations because Alfa Romeo are also fighting much nearer the front.
Even the teams that are struggling, Williams and Aston Martin, have plenty of time to improve and get in on the action further forward if they can make the right development gains over the course of the campaign.
Updates are on the horizon, says Guenther in his #SpanishGP preview 🇪🇸

Read it here 👉 https://t.co/9303xyiopc#HaasF1 pic.twitter.com/6L4lBTBYgX

— Haas F1 Team (@HaasF1Team) May 17, 2022
It is all positive in Magnussen's mind, having returned to F1 with a renewed vigour after his previous time at Haas went rather stale.
"I think there's probably a good chance the competitive order will change around a little bit this year," said the 29-year-old in the team's preview of the Spanish Grand Prix.
"We've seen Mercedes out of shape, sometimes Alfa Romeo have been up there almost with podium pace and other times we have been up there, so the competition is very tight and I think it will make for an interesting season.
"It's not fun if you know you can't be competitive and this time there's no way to say you can't be competitive – everyone has a chance.
"I think it's way more interesting and a lot more fun. I'm certainly enjoying my time."
For Haas, the only major negative is that Magnussen has had to do all of their points-scoring so far as his team-mate, Mick Schumacher, has still to open his account having begun his F1 career last year.
The German concurs with his colleague that the pecking order is likely to remain fluid.
"I'm sure we've already seen quite a few changes," said Schumacher. "Teams are still very close together and that's what we want to see, that's what this whole change was about.
"I think we've managed to get there and hopefully by the end of the season the spread won't be bigger but actually smaller, and teams still fight heavily between each other and that the midfield pack catches up to the top two teams, which are Ferrari and Red Bull at the moment – that the gap gets smaller and we are able to fight with them."
Points back on the cards for Haas?
Haas look closer to the fight for points again, but can they score more in Spain?