K-Mag hopes Nico Hulkenberg delivers the consistency Mick Schumacher lacked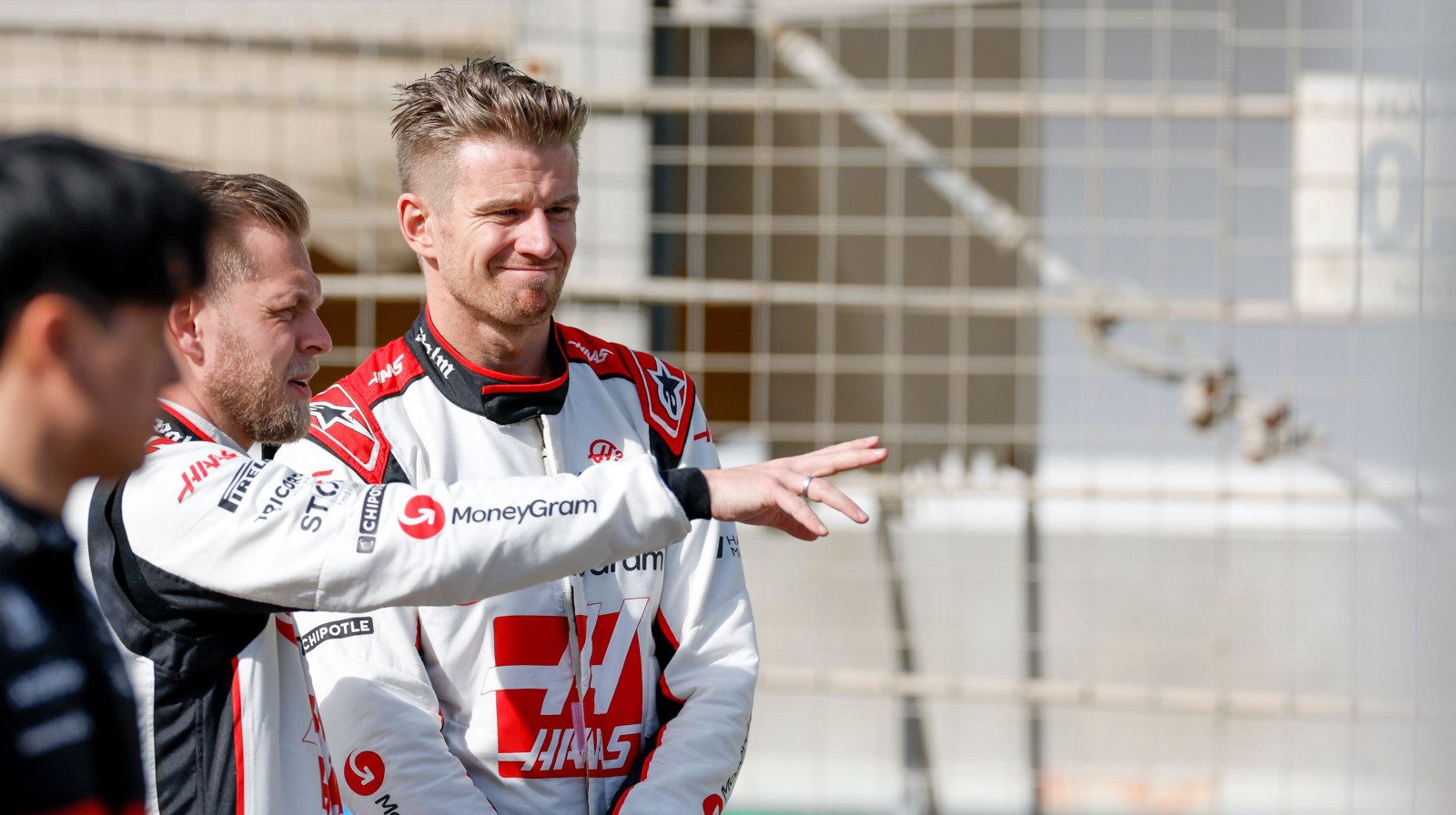 Acknowledging when his former team-mate Mick Schumacher had a good day he was at a "high level" but he had "bad days" too, Kevin Magnussen hopes his new Haas team-mate Nico Hulkenberg is "more consistent".
Last year Magnussen made a surprise return to the Formula 1 grid, recalled by his former team Haas when they parted ways with Nikita Mazepin during pre-season.
It proved to be an inspired call, the Dane scoring the bulk of Haas' points, including a season-opening P5, on the way to eighth place in the Constructors' Championship.
But with his team-mate Schumacher failing to fire, only managing two top-ten results, Haas have opted for another surprise call-up with 35-year-old Hulkenberg replacing his compatriot.
Magnussen concedes Haas needed a "more consistent" driver.
"Mick was fast last year," he told the media at the Bahrain circuit, including PlanetF1.com.
"He was at a high level when he had a good day, but of course he had some days that weren't good.
"Those were the ones I'm sure Mick would have improved if he had gotten another year. But hopefully Nico with his experience will be more consistent."
PlanetF1.com recommends
Guenther Steiner explains $250,000 cost-saving benefit with Haas' new 'prat perch'
10 things we learned about the F1 2022 season from Drive to Survive Season 5
Conclusions from F1 2023 Testing: Red Bull favourites, Alonso's masterstroke
For 2023 the two drivers involved in the rather amusing although PG rated 'suck my balls' argument from the 2017 Hungarian Grand Prix will be team-mates.
It's a line-up that has pundits rubbing their hands together as neither Magnussen or Hulkenberg are drivers willing to back down.
But for the sake of the team, Magnussen is hoping it will a harmonious and profitable partnership.
"Nico was always someone that I respected a lot as a driver, always someone who was performing at a high and consistent level," he added.
"He's been flirting with some of the top teams before, and just was that kind of driver.
"So what I hope is that we can support each other, also that when one of us have a bad day than the others can be there to take points."
Haas need two drivers scoring points
Last season Magnussen scored 25 points and Schumacher just 12. Had the German matched his team-mate's tally Haas would have had 50, that would have put them in the fight with Alfa Romeo and Aston Martin for sixth place.
Eight to sixth is worth millions in prize money, millions that Haas truly need.
It is without a doubt a case of the team could have done more as well, Haas opting for one big upgrade and alas one that took a wrong turn.
This season if the team gets their upgrades spot on, and Haas have already vowed to introduce a few over the course of the year and not just one, and both drivers bring in points, the fight for P6 could be on.
And wouldn't Guenther Steiner love to watch that from his 'prat perch'!
Additional reporting by Thomas Maher