Magnussen didn't feel 'pity' for Haas during torrid 2021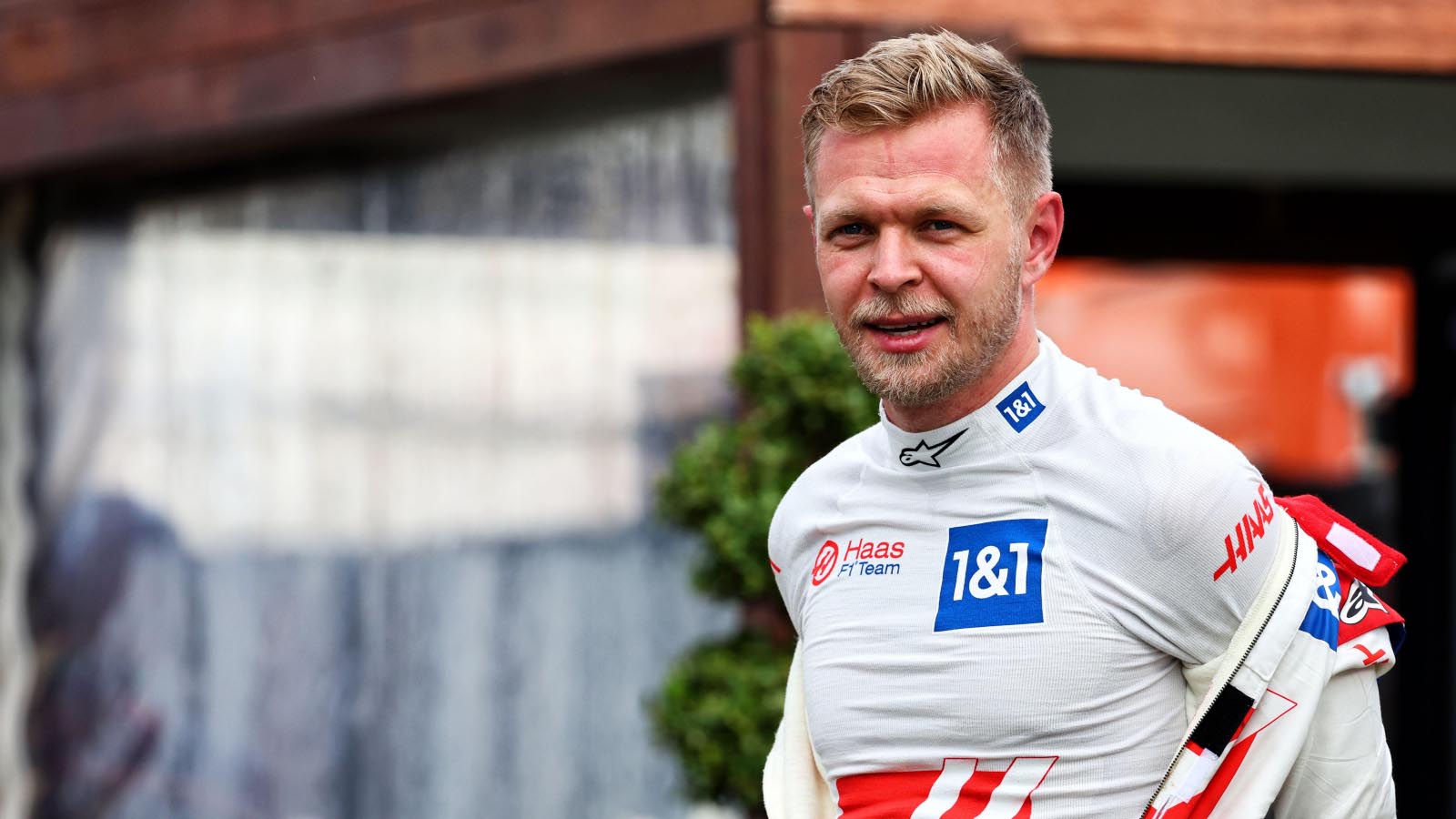 Kevin Magnussen said his life was too busy to look at Haas and feel pity as they hit their all-time low in 2021.
The line-up of Magnussen and Romain Grosjean had brought experience to Haas, but the team went down a completely different path at the end of 2020.
Magnussen and Grosjean moved on, with Mick Schumacher joining the team alongside Nikita Mazepin, after the latter's father Dmitry had invested into the team through Uralkali.
In 2021 though Haas failed to score a point during the season for the first time in their history, with Haas then cutting ties with the Mazepins during the 2022 pre-season, clearing the way for Magnussen to be brought back in.
Haas' recovery from their position in 2021, to starting out 2022 as regular points scorers following the regulation changes, marks a very impressive turnaround, but Magnussen was asked if he felt sympathy for the team as they struggled on in 2021.
He did not "pity" Haas though, as he was not looking back and had a life that he was enjoying outside of Formula 1.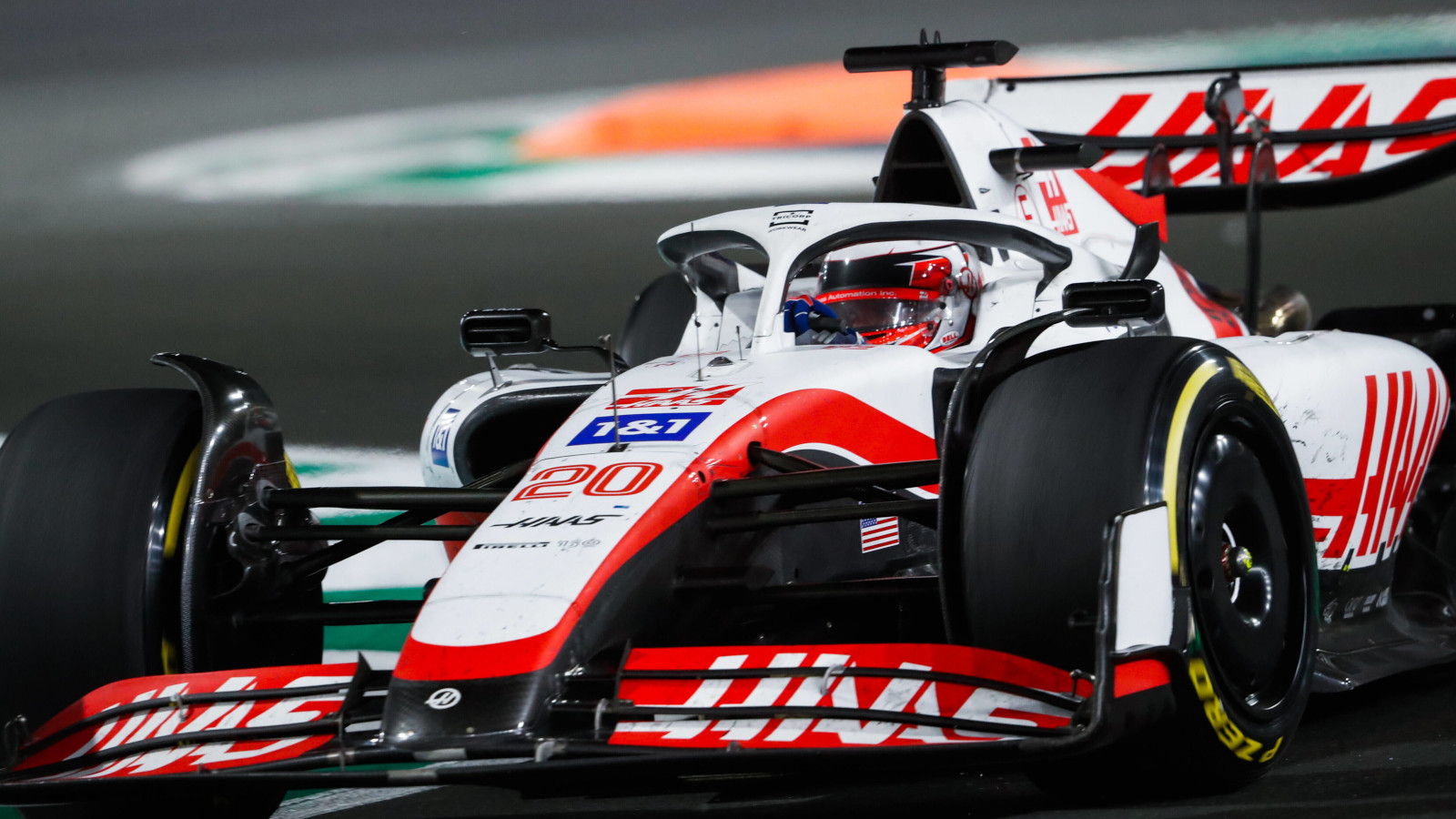 Asked by ESPN if he felt better for knowing he could have done a better job than Mazepin in 2021, Magnussen replied: "I didn't really think of it like that. I didn't feel any pity. Is that the right word? Yeah. None of those thoughts.
"When I was out, I didn't really look back. I was too busy having fun and living life."
Haas' 2021 struggles were largely down to the fact that the VF-21 was not developed at all, Haas instead putting all their focus into the new 2022 regulations as they looked to arrest their slide down the order.
Magnussen felt that the team took the right approach, and as time has proven, they did.
"I watched it from the outside, I realised what the plan was fast, you know, they did that, abandoned that project to focus on this project, on this car," Magnussen explained.
"So it made sense to me that they were struggling. I didn't think that [finishing last in 2021] was their level.
"I think they made the right choice because they fell behind in '19 and '20 and then went all out to jumpstart this project. So that was part of the reason why I was so excited to come back when I got the chance because I knew all the focus had gone towards this car."
Magnussen spoke previously of a change in attitude towards his Formula 1 career in that year away, realising what he had.
But upon his return, he is now free of the weight of chasing a first World Championship, while Magnussen now revealed that he also no longer fears losing his seat, something else which was on his mind during his last stint.
The loss of that fear was brought about by the birth of his daughter, Laura.
"[Being a father] changes everything a little bit. It opened my eyes to what life is like outside of F1," said Magnussen.
"It also a new [feeling]… when I'm in the paddock or about to get in the car, it doesn't feel as important somehow. Not that it's not important to me, it's super important, but it's not as… scary, in a way.
"Before I had a lot of fear being in F1. Fear of losing my seat, not performing, like, what's gonna happen to me if I'm not in a Formula One job anymore? Because if I don't do well today, I'm out.
"All of that has changed. It's more easy, more relaxed."
Haas reveal their current upgrade plans
Haas team boss Guenther Steiner has outlined the teams' current upgrade plans.