K-Mag no longer blames Hamilton for Spain crash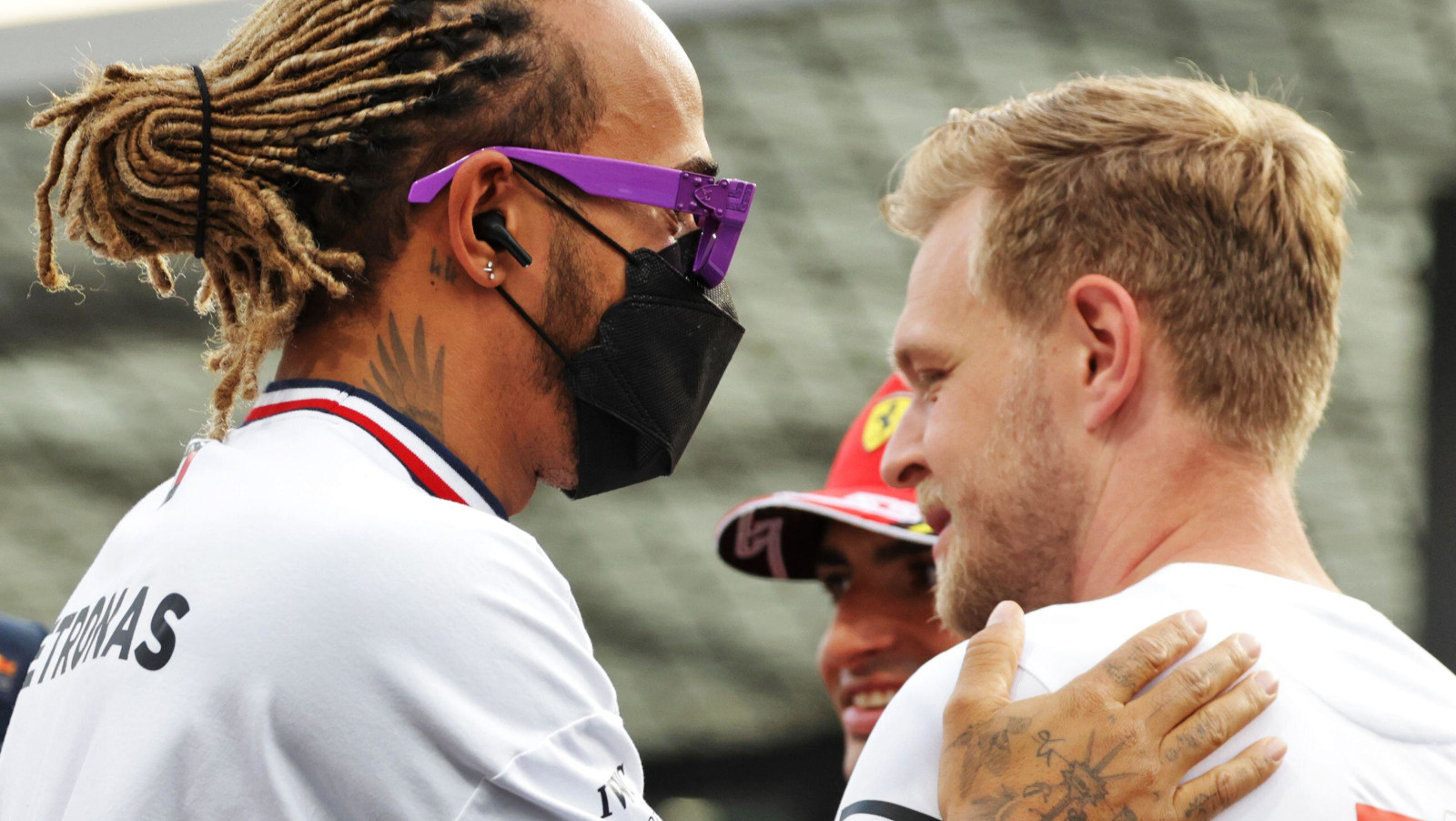 Kevin Magnussen has "changed" his view on his clash with Lewis Hamilton in Spain, one in which he initially accused the Mercedes driver of deliberately hitting him.
Starting the Spanish Grand Prix from eighth on the grid, Magnussen lined up directly behind Hamilton.
Getting a good launch, the Haas driver tried to make a move around the outside of Turn 4 on the opening lap only for the two to collide.
Both cars suffered punctures, the duo forced to pit and falling to the very back of the field.
The Dane told Haas over the radio: "Lewis knew what he was doing there – he rammed me."
However days later, having had the opportunity to review the crash, Magnussen says it was an "unfortunate" incident as Hamilton understeered and he hadn't left him much room.
An onboard look at Hamilton and Magnussen's tangle at the start 👀#SpanishGP #F1 pic.twitter.com/urBqT68y8h

— Formula 1 (@F1) May 22, 2022
"I had a chance to look at it and of course I changed my view on that," he said as per Autosport.
"I had the feeling when I was on the track that he opened the steering. But that's not what happened.
"He just got in the slipstream of the Ferrari, and understeered a tiny bit.
"I was super close to him. I didn't give him much room for error, I gave no margin. So we touched. It was unfortunate."
While Hamilton was able to recover to score points in fifth place, Magnussen finished at the very back of the field down in P17.
It was his second successive grand prix outside the points.
"I just wish I had turned in one millisecond later," he said.
"But also in a corner like that, if you're going to go around the outside, you want to be as close to him as possible. You don't want to go too wide and go on to the dirty part of the track. That's what I did.
"We touched unfortunately. There was also a lot of bad luck in that. If I had just been a little bit further forward when we hit, we would have hit rim to rim and it would have been different.
"But unfortunately I just hit with his side at the tyre and it was a puncture. It was bad luck. I wish I had given him slightly more room."
Having scored three times, and failed to do so three times as well, Magnussen is 10th in the Drivers' Championship with 15 points.
Haas are P8 in the Constructors', all their points coming from the Dane with Mick Schumacher yet to get off the mark.