Kevin Magnussen 'not speculating' about Haas' 2023 line-up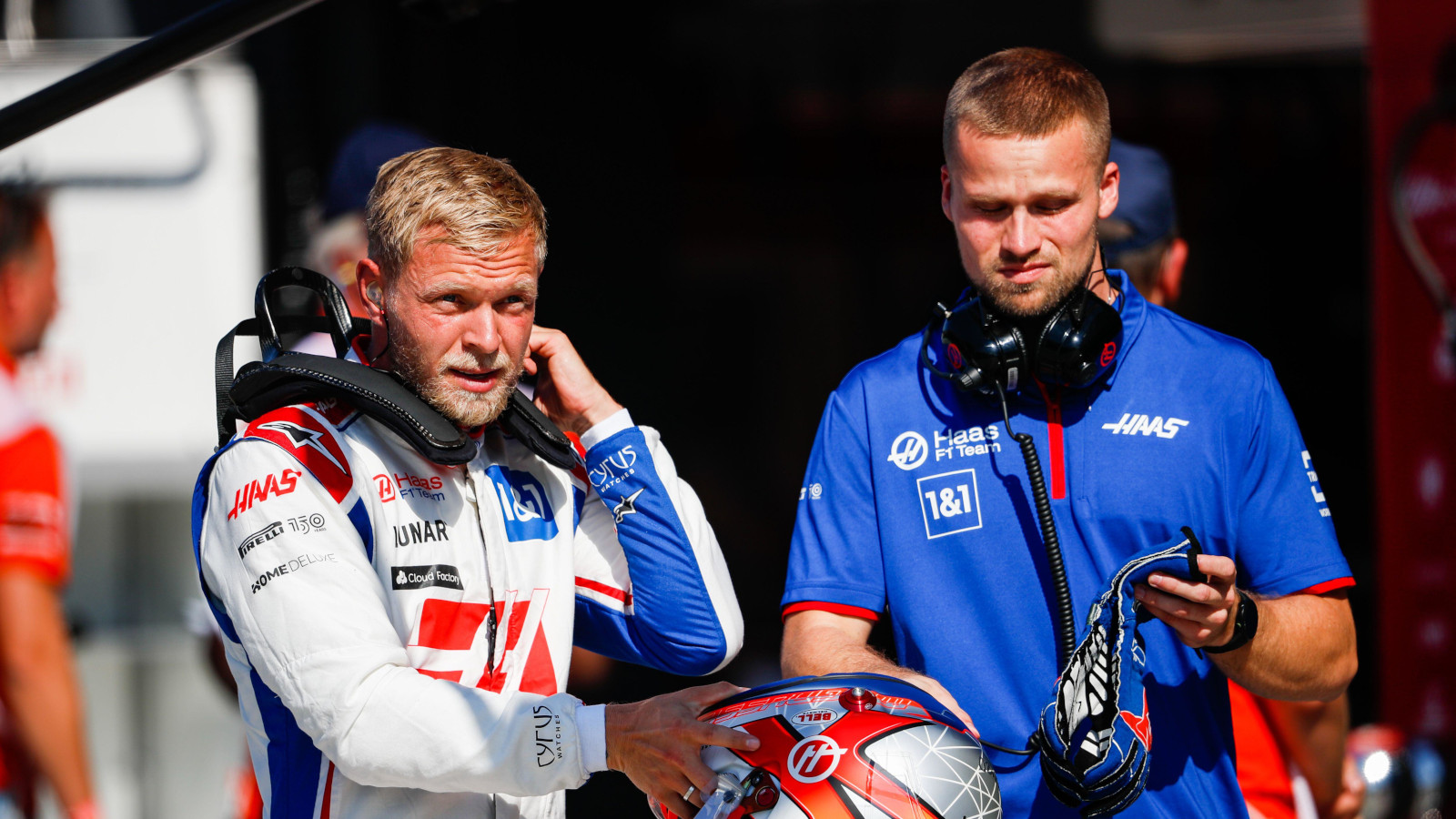 Kevin Magnussen will not weigh in on who he wants for his 2023 Haas team-mate, but reckons his partnership with Mick Schumacher is not "going too badly".
While Magnussen is definitely a 2023 Haas F1 driver, the Dane having signed a multi-year contract when he returned to the grid at the start of this season, the identity of his team-mate has yet be confirmed.
Schumacher had reportedly begun talks with Haas before the summer break only for those to be put on hold as the driver market exploded with Sebastian Vettel's announcement that this season would be his last in F1.
Since then, Aston Martin have confirmed Fernando Alonso, while McLaren have revealed they will be parting ways with Daniel Ricciardo, Oscar Piastri replacing him.
It means Schumacher's options are dwindling, the driver linked to pretty much all the open seats – at Alpine, Williams and Haas.
But while Schumacher potentially has options, so too do Haas as team boss Guenther Steiner has pointed out several times.
The Italian is said to be interested in Ricciardo as well as former F1 driver Nico Hulkenberg, but also has not ruled out retaining Schumacher.
Asked what he wants from his 2023 team-mate, Magnussen told the media at Monza the answer is "pretty obvious".
He added: "Of course we need fast drivers and drivers that are consistent, can score points, can help drive the team forward.
"But I think right now we have me and Mick and it's not going too badly, I think, so I don't really have any strong opinions either way.
"It's up to Guenther and of course the management to sort that one out. I'm not here to speculate or be involved in that."
Pressed as to whether what Haas really needs is 'more experience in the other car', the 29-year-old replied: "Again, I'm not here to really take part in that. I don't really have an opinion on that.
"I think Mick is doing a good job and that's all I can say."
Taking a stroll round the Temple of Speed 🇮🇹#HaasF1 #ItalianGP pic.twitter.com/99hhIZuxUQ

— Haas F1 Team (@HaasF1Team) September 8, 2022
This weekend, the Haas team-mates are taking part in the Italian Grand Prix, both drivers chasing their first points since the summer break.
Magnussen is not so sure they will be coming this weekend, but remains hopeful.
"For this one, [our expectations are] probably a little lower," he said. "We don't have this super low downforce configuration we would use here.
"In Baku, for example, in the race we were still a little bit racy, I thought we could score points there. I had an engine failure so I didn't finish the race, but I was running inside the points.
"That was a little unexpected with the package we ran there and so naturally I hope we can do that again here, but of course with what we are running…not our favourite track."