K-Mag: Lack of racing 'not a big factor'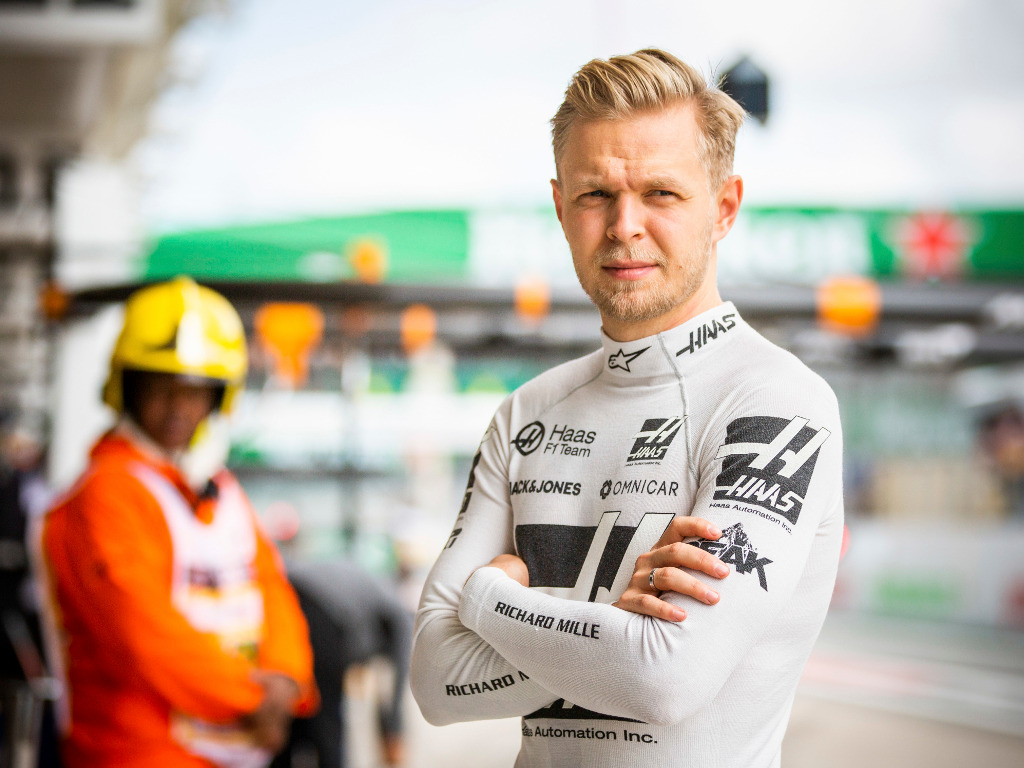 Kevin Magnussen has said he is "not too nervous" about racing in a Formula 1 car again as drivers blow off the cobwebs this weekend in Austria.
The drivers have gone seven whole months without a competitive Formula 1 lap under their belts and that is leading to some suggestions that we may see more mistakes than usual as they fully get back into the swing of things.
But Magnussen is not too concerned, especially having quickly picked up karting again despite not driving a kart for 12 years.
"I don't feel too nervous about it," Magnussen said in Haas' race preview for Austria.
"To give an example, in this time where we haven't been racing, I've picked up karting again. I've been away from karting for a lot of years. It really didn't take me any time to get back into it and be on the pace again.
"It's really been about 12 years since I was active in karting, with the odd occasion in-between in a kart. It only took a couple of runs and I was totally back into it. You never really forget it.
"It would have been better to be doing it every day, but motorsport isn't a sport like that.
"You can't compare it with tennis or golf – those athletes, if they missed a few months, would struggle going straight into a tournament if up against players who were training every day.
"In Formula 1, nobody trains every day in the car, so I guess that's what makes the difference – we're all used to jumping straight in with not too much practice and getting on the pace.
"It's the same for everyone so it's not that big a factor I think."
The new F1 2020 game is out on July 10! Pre-order now for PS4, Xbox One and PC
Magnussen was able to find some positives during the extended break, but said they still did not outweigh the negatives.
He added: "For me personally, I'd say just the fact I was able to stay in the one place for more than a few weeks and sleep in the same bed, wake up and have the same thing for breakfast, basically get into daily routines that I haven't had for years.
"That's something that will be a positive when I stop traveling all the time – one day. That said, it doesn't really make up for the fact we haven't been racing.
"So, there have been positives, but they haven't outweighed all the negatives of the situation. I'd also say it was a learning opportunity, you get to know yourself a little better when you have all this time on your hands. I didn't know I'd enjoy this kind of daily routine as much as I did for example.
"I knew I'd miss driving but I didn't realize just how much I miss driving. It's been good to feel that, I knew I would, but I've always been busy racing."
Follow us on Twitter @Planet_F1 and like our Facebook page.