Kevin Magnussen quashes rumours of a 'beef' with Nico Hulkenberg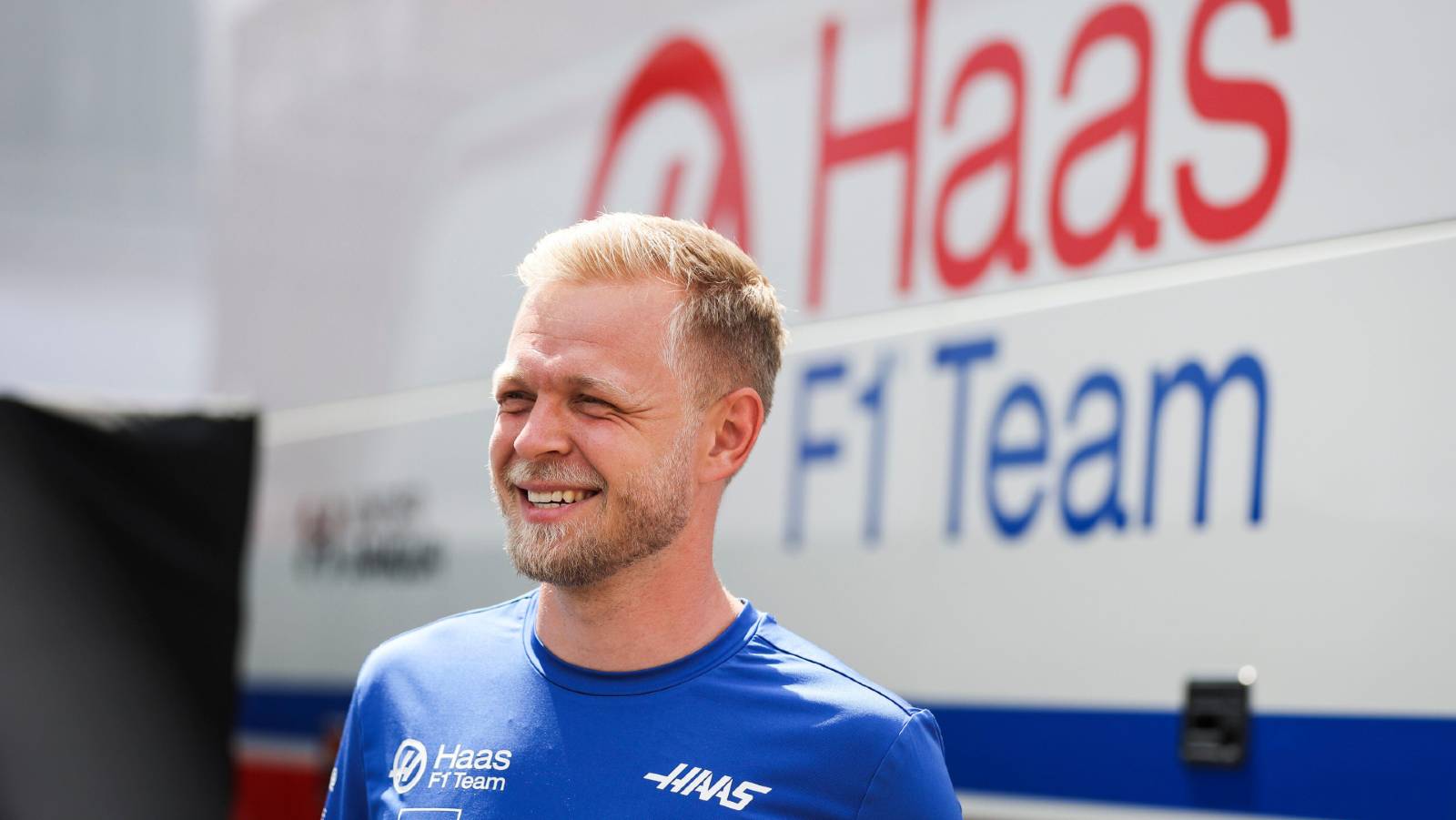 Kevin Magnussen insists he has no "beef" with Nico Hulkenberg but that's not to say there's a friendship either as the two barely know each other.
That will change this year as the two former rivals are team-mates at Haas, Hulkenberg called up to replace the under-fire Mick Schumacher.
Magnussen and Hulkenberg famously got into it at the 2017 Hungarian Grand Prix when the German confronted Magnussen after the Dane forced him off the track during their late-race tussle.
Calling Magnussen the "most unsporting driver", the Haas driver responded with a "suck my balls, honey" and continued on with his TV interview.
Five years later they laughed about it when they met at the airport in Bahrain for the start of the 2022 F1 season.
"We've never been close, in the past or anything," Magnussen recalled. "But in Bahrain, we met in the airport and kind of caught up for the first time.
"A lot of people think we have some beef going on, but we really don't."
Speaking to the media including PlanetF1.com, he added: "We don't really have any relationship, everyone talks about our little thing from Hungary back in 2017. Of course, that's what everyone brings up.
"But actually, I have a lot of respect for him, and I've said that even before he was going to join our team.
"I have a lot of respect for him as a driver, I don't know him as a person yet. I'm going to get to know him, and I'm looking forward to that."
PlanetF1.com recommends
2023 F1 calendar: Car launch dates, pre-season testing, TV schedule
Revealed: The eye-watering numbers each driver must pay to enter F1 2023
Five drivers under the most pressure ahead of the F1 2023 season
Although their infamous 2017 dispute is still firmly in people's minds, team boss Guenther Steiner insists he's not worried about his 2023 drivers clashing as "they respect each other".
He added: "I think they get on pretty well. They could go on holiday together, they've got children about the same age, but don't do what Kevin invited Nico to do a few years ago!"
Magnussen, however, doesn't see a need to be friends with his new team-mate although he isn't ruling it out.
"I don't think you need to be best pals," said the 30-year-old.
"I mean who knows, maybe we will become best pals. But there's no pressure to build something away from the track.
"I respect him as a driver, and I think that's the only thing that matters. I'll get to know him now as a person. I've never really been close to him or got to know him as a person.
"But that part doesn't really matter. I'm sure we're going to work together well as team-mates on-track and off the track."
Magnussen believes Hulkenberg will be a "great asset for the team" with his 181 Formula 1 starts.
"He's going to bring a lot of experience and that's, you know, it's well known that experience is invaluable in Formula One," he added.
"He was always one of the good drivers and consistent ones, getting good results in a midfield car. So that's what we need him to do it as well."