Kevin Magnussen reacts to shock pole position: 'You're f***ing kidding me'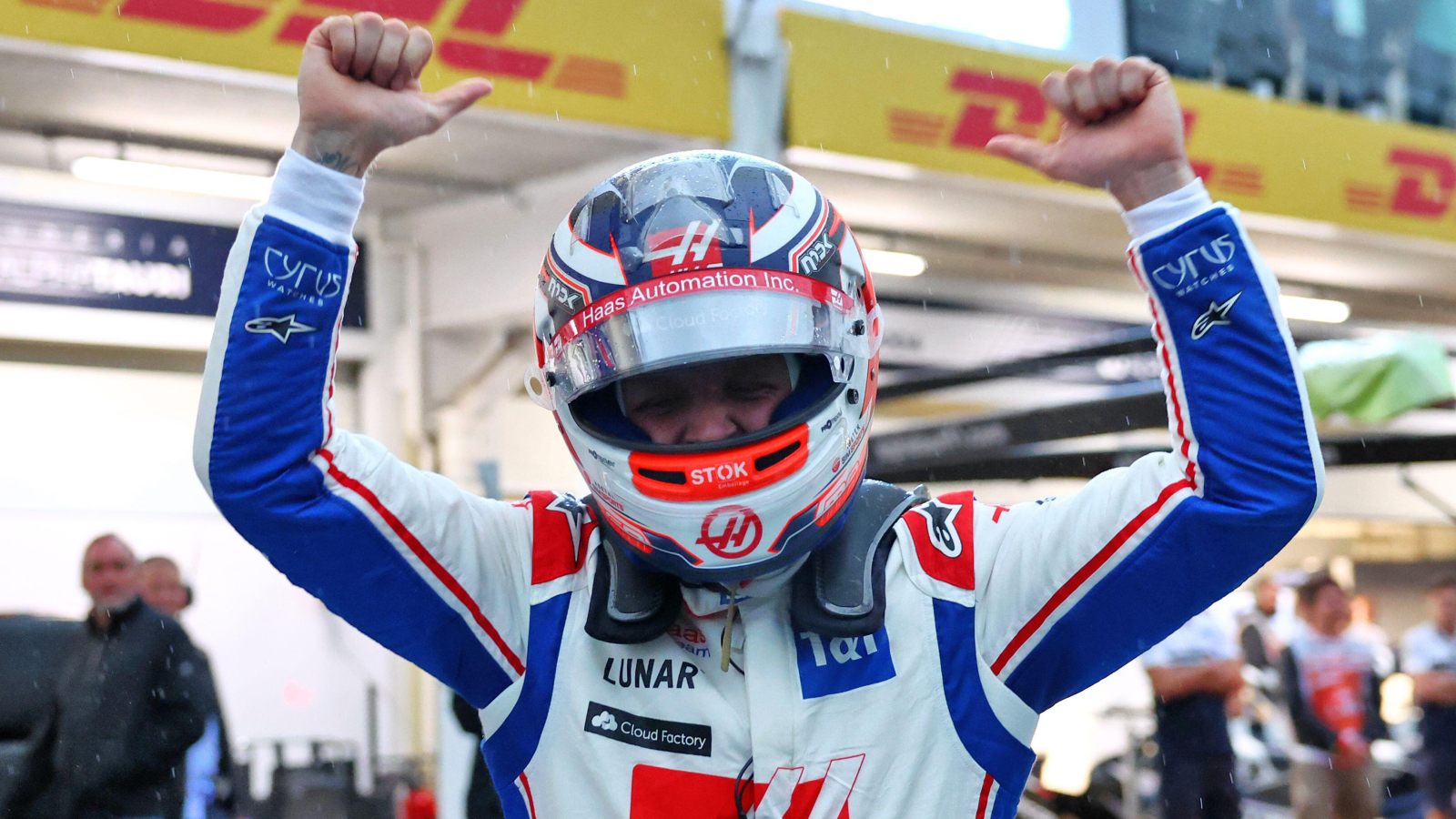 Kevin Magnussen was left in disbelief after securing the first pole position of his career at the Sao Paulo Grand Prix.
The Haas man benefited from the changeable conditions and George Russell's red flag, but little could be taken away from Magnussen's achievement with the Dane beating the likes of Max Verstappen to top the timesheets.
As Russell's beached car was plucked up by the crane, the rain began to pour – which meant the fastest laps of the Q3 session had already been achieved.
Magnussen, whose time was the quickest of all, could hardly believe the words of his engineer over the team radio when he heard the news.
"What postion are we?" the Dane asked his race engineer Mark Slade.
"You're P1 mate," was the reply.
KM: "You're kidding."
MS: "I am not kidding. I've got to buy everyone dinner tonight!"
KM: "You're kidding, you're f***ing kidding me! I've never ever, ever felt like this in my life. Guys, don't celebrate yet."
MS: "It's not over yet."
But soon it was, with Magnussen enjoying the rare thrill of celebrating a pole position whilst inside the garage and surrounded by the team that had put him there.
The Dane jumped out of the car and onto the bonnet before pumping both of his fists as the team went wild around him.
Magnussen hugged every member of the Haas team inside the garage before embracing team principal Guenther Steiner, who was beaming from ear to ear, later describing it as his greatest moment in Formula 1.
Speaking after the session, Magnussen was lost for words.
"I don't know what to say," said the 30-year-old. "The team put me on track at exactly the right moment. We were first out in the pit lane and did a decent lap and we are on pole, it's incredible.
"Thank you to [team owner] Gene Haas, Guenther and the whole team for this opportunity. I came back this year after a year out and it's just been an amazing journey, so thank you."
Magnussen will start on pole for Saturday's sprint in what is his 141st grand prix weekend. His previous qualifying best had been P4, which he achieved at Imola earlier this year.