K-Mag has shed the 'fear' of losing his F1 place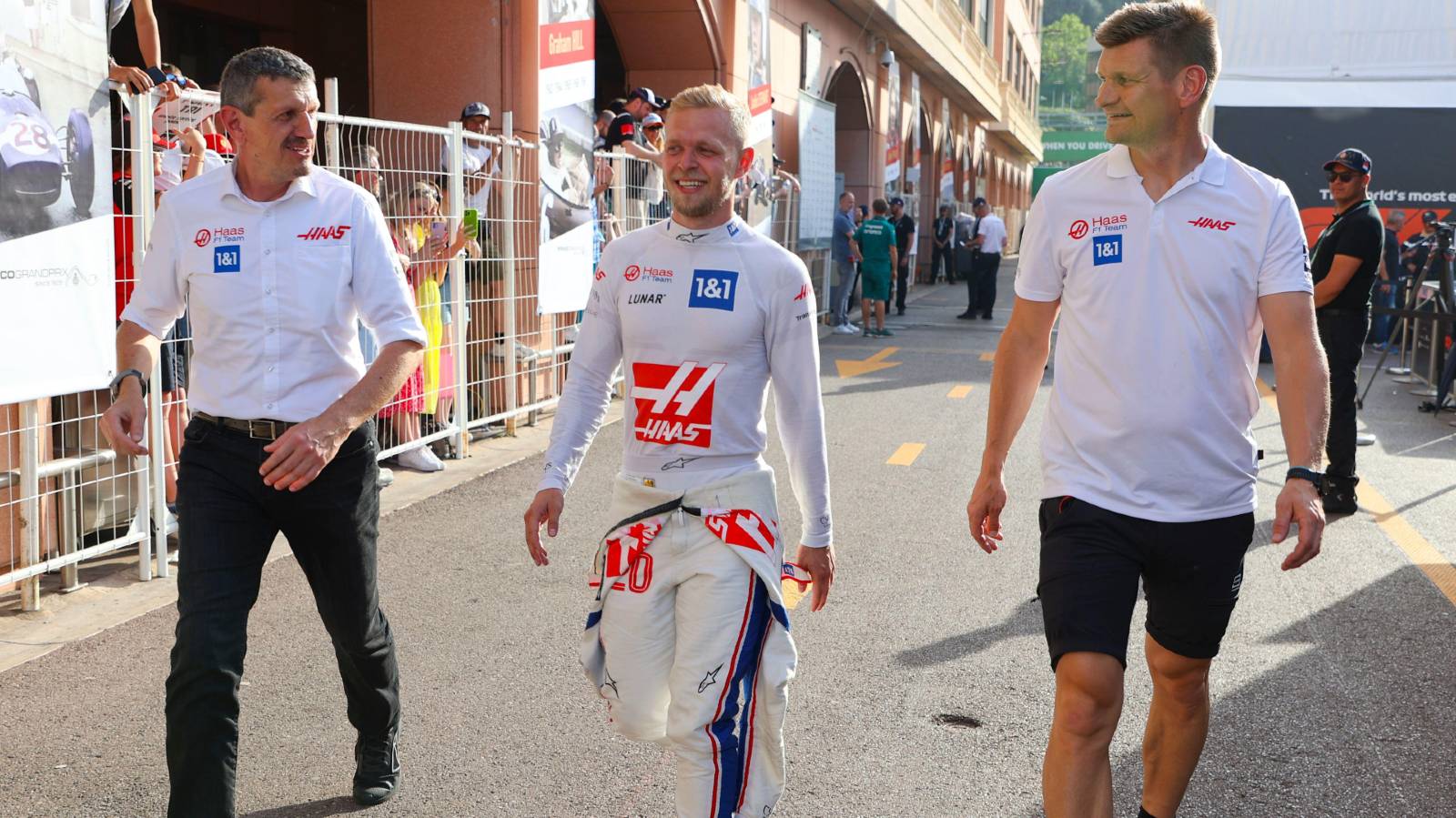 Guenther Steiner has noticed a difference in the new, "much more confident" Kevin Magnussen who has shed the fear of losing his F1 seat.
Magnussen has returned to Haas this season after a year out of Formula 1 and is capitalising on a VF-22 car that is much more competitive than its predecessors built by the team.
In 2020, the year when he left Haas at the end of the campaign, Magnussen scored only one point. He already has 15 in the bank this time around.
The Dane has returned on something of a free hit, having spent a year in endurance racing in the United States and not even knowing he would be back in F1 until a few days before pre-season testing.
That, said Steiner, has eliminated the worries Magnussen possibly had throughout 2020 – perhaps even before – up to the point when told his services were no longer required, as he and Romain Grosjean were replaced by rookie duo Mick Schumacher and Nikita Mazepin.
We're big fans of his fresh lid 🫶#HaasF1 pic.twitter.com/BCecrpL6mJ

— Haas F1 Team (@HaasF1Team) May 29, 2022
"I don't think he was immature before, but he has grown," said Steiner, the Haas team principal, of Magnussen during an interview with Motorsport.com.
"He's 29, still young and when he came back to the team at the beginning of this season we found him much more confident.
"I think in his previous experience with us he lived with the fear of losing his place in Formula 1 but after actually coming out of that, that sort of fear is no longer there."
So, in the words of a song, there goes the fear – and there was also the boost for the driver that when Mazepin was ousted, it was Haas that went looking for Magnussen rather than the other way around.
"There's another aspect I think is not secondary – he didn't look for a steering wheel but we called him," added Steiner. "I think that's a rewarding step for a professional driver.
"Obviously the very important result he got in the race of his return, in Bahrain (Magnussen finished fifth) also worked in his favour – he became a sort of hero and today he has his heart at peace, he is at ease with himself.
"I see a Kevin who communicates more, he is more confident in his interactions with the team, but as a driver he is the same as before."
Having failed to score at all in 2021, Magnussen's 15 points for Haas – Schumacher has still to get off the mark – have put them ahead of Aston Martin and Williams in the Constructors' Championship and they are two points behind AlphaTauri.