Magnussen: You can win from P4 but…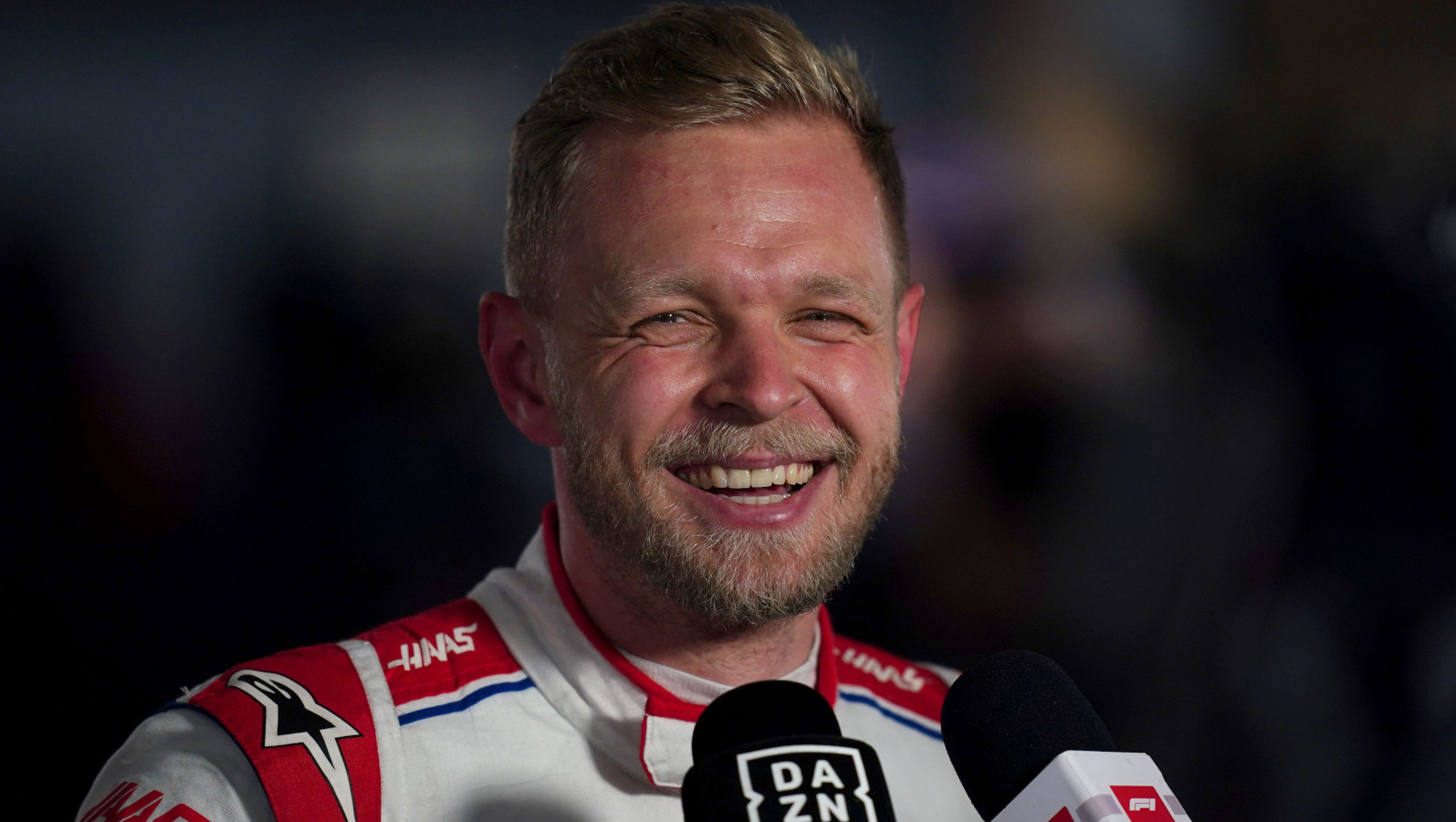 Kevin Magnussen is ready to compete for a spot in the top 10 after setting a Haas qualifying record on Friday at Imola.
Magnussen put in a magnificent lap at a wet Autodromo Enzo E Dino Ferrari in Friday's qualifying for the Emilia Romagna Grand Prix, the Dane up in fourth place.
Having secured Haas' best qualifying performance ever, he hopes to be in the points come the end of Saturday's sprint race with the top-eight scoring points this season.
"It's not easy to overtake on this track so I'm hoping I can stay in the top eight and get some points," he said.
It was Haas' best-ever qualifying position, and while he'd love to use it to build for a win, he concedes they are "not fast enough" for that just yet.
WHOOOP!!! P4! Best qualifying for @HaasF1Team ever. The car was just phenomenal. It's looking like it's going to be dry tomorrow so we'll just go and have fun and give it everything we've got like we did today. #F1 pic.twitter.com/cXfCTMwfFN

— Kevin Magnussen (@KevinMagnussen) April 22, 2022
"I want to start in the good position for the Sunday race," Magnussen said as per Racer. "We're in P4.
"In the dry, I don't think we're fast enough to be P4, but it's a tricky track to overtake, so if I can get around the first lap in P4, that's going to be super.
"If I lose a position or two after that, you know we still get points and a great position for Sunday.
"Of course I always want to finish higher than fourth, but we've also got to be realistic and clever.
"I feel like I want to push, I'm so close to the top now… You can win from P4! But we're not fast enough to do that.
"We're in a different battle — we've got to remember what we're trying to do and benefit from this great [qualifying] result in a clever way."
Even after bringing out a red flag and narrowly missing the wall he still would like to see the wet conditions continue throughout the weekend as he felt that his performance on the wet compound intermediates was better than his dry performance.
Still, he thought that his Haas felt really fast and was looking forward to seeing it improve as he settled into it in the long run.
"I'm super pleased — it's another unbelievable result for us. The car was just great, so fast and a joy to drive — so proud of the team.
"We were more competitive in the wet, we made the tires work better, but in the dry we got through to Q3 still in P7.
"They weren't fantastic laps from my side and we were still dialling in the car, so it's very positive."