Kimi is 'curious' to drive new Jeddah street circuit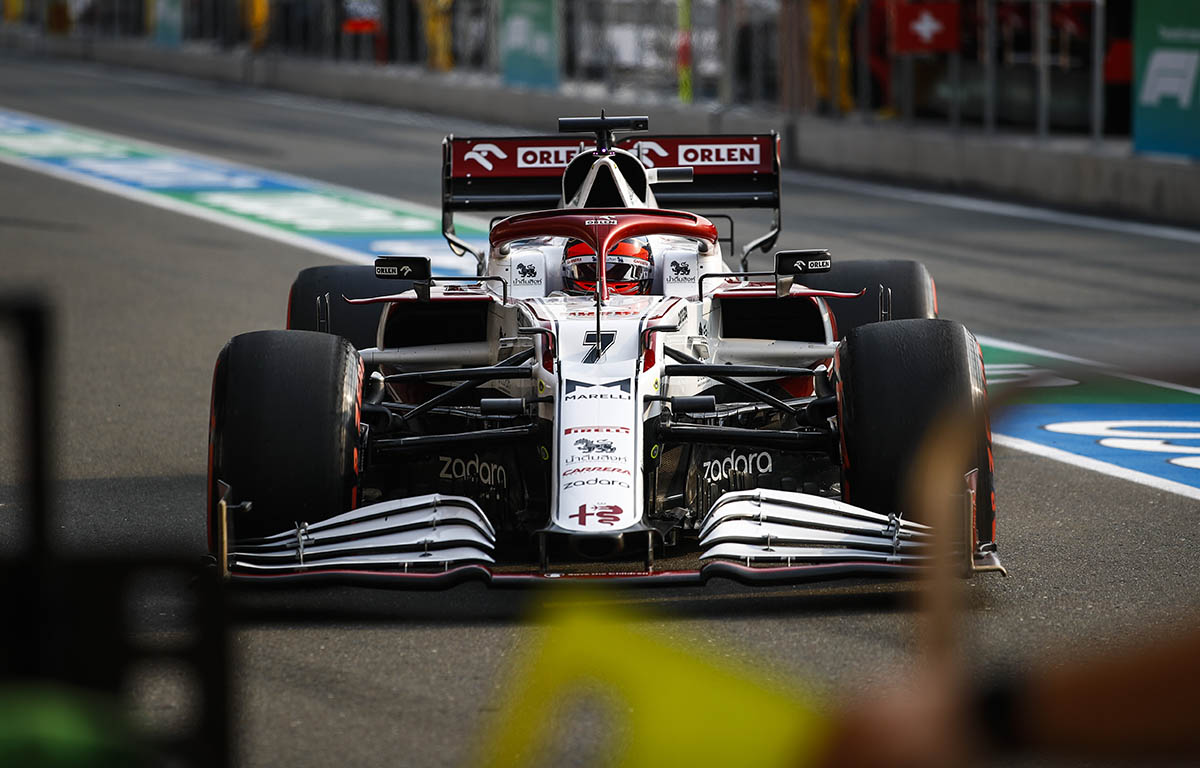 Dare we say it, but it appears Kimi Raikkonen is actually looking forward to a race weekend as Formula 1 heads to Saudi Arabia.
You would think with well over 300 race starts to his name, all the curiosity of Formula 1 would have long since disappeared for 'The Iceman' who will officially retire from the sport later this month.
But, in his Saudi Arabian Grand Prix preview quotes, Raikkonen did concede that there is some intrigue in tackling the Jeddah Corniche track, a lap around a street circuit which is set to be taken at a whopping 79 per cent full throttle.
"I am curious to drive it and won't form an opinion about it until then," Raikkonen said.
"It's going to be interesting and I don't see any reason, if we do our job properly, why we wouldn't be as competitive as we have been in the last few months.
"For sure, part of what will make or break a good result will be our readiness to make the most of the circumstances, but that's not different from every other weekend."
Heading to Jeddah for the inaugural #SaudiArabianGP, the penultimate round of the 2021 season, to take place this weekend on the city's Corniche Circuit. 🔜

Read preview 👇 https://t.co/TDciIJxG0r

— Alfa Romeo Racing ORLEN (@alfaromeoracing) December 1, 2021
Alfa Romeo team boss, Frederic Vasseur, echoes Raikkonen's sentiments about the penultimate race of the season, eyeing up the top 10 places as the team look to add some precious points to the bank before the campaign ends.
"The team is ready as we enter the final stretch of the season," Vasseur declared.
"We head to Saudi Arabia with the curiosity that always occurs when a new track makes it to the calendar, and the confidence in our means as we aim to get back to scoring ways.
"Qatar was a bit of an outlier in which we didn't have the same pace we showed after the summer break, but we know we can be back fighting for top ten placements on both Saturday and Sunday in Jeddah.
"As always, we will need to do a good job straight from FP1 to maximise our chances, but even more so on a completely new track: every minute will be crucial to gather information about the circuit, the tyres and every other factor that will have an impact on qualifying and the race."
Alfa Romeo currently sit P9 in the Constructors' Championship, with 11 points to their name.
The team will be hoping that both Raikkonen and Antonio Giovinazzi can keep it clean on track as spare parts are in scarce supply at this late stage of the year.
Survival key for Alfa Romeo due to parts shortage
Alfa Romeo are in survival mode after parts shortage.