Kimi Raikkonen: "20 years. Still here", But why do we love him?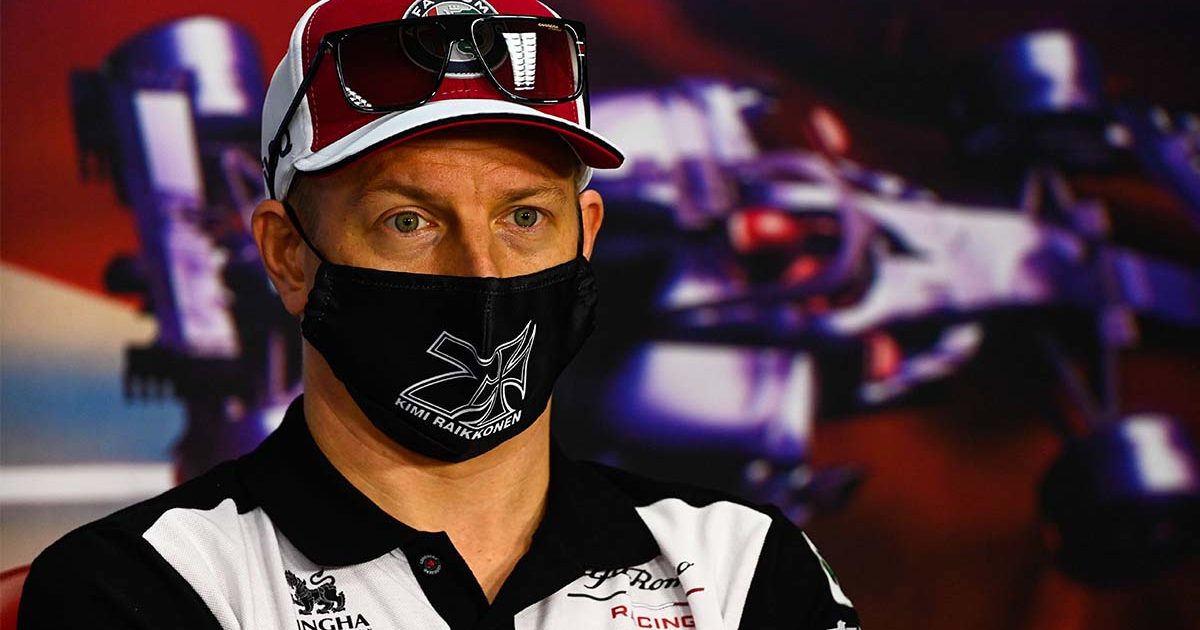 Since the triumphant 2007 Championship, the Finnish racer has never won the tournament, but still is one of the most popular current F1 drivers. On the 29th of March, he celebrated twenty years of his career.
What makes him such a magnet for fan love, if not his triumphs then?
Stress-resistant personality
Worry and emotion never could take Kimi on or off track, so he still can show his talent in full. Just a small story to convince the uncertain…
At the beginning of his career, Raikkonen debuted in F1 as a Zauber pilot. The first race made Kimi some kind of a hero for finishing 6th, but the next 3 Grand-Prix he got off the track. The last one was special though.
In 2001, San-Marino, Raikkonen qualified 10th and pursued Ferrari, who had a bad start. However, on the 17th lap, he suddenly flew out to the wall.
Zauber technicians told after the race, that by the telemetry they've seen that the steering wheel disconnected, connected and disconnected again from the steering column just before the crash. The most interesting part: the accelerator pedal was pressed in full, and Kimi rode at the fourth gear while trying to put the fallen off steering wheel back. To, you guessed it, continue the race.
For such a character and a composed reaction in stressful situations Finnish pilot got his nickname: "Iceman".
Loves to race on anything he rides
After losing his place in the Ferrari team in 2009 Kimi decided, that F1 racing is not the only competition in the world. "Iceman" took a small break, thought for a bit and tried his hand in World Rally Championships. His best result in WRC was fifth place in Turkey-2010. He also, as a part of Kyle Busch Motorsports, tried himself in two divisions of NASCAR: Truck Series and Nationwide.
This pause did pretty well for him: Raikkonen came back after a 2-year break in 2012, signed a contract with Lotus and got Bronze debut year after a pause.
He is straightforward and honest
In 2006, before the start of the final stage at Interlagos, when Martin Brandl asked why he missed the ceremony of presenting the special cup to Michael Schumacher from Pele, the "Iceman" replied: "I was in the toilet".
November 4, 2012. Abu Dhabi Grand Prix, 20th round. Hamilton, who was in the lead with a clear advantage, has lost power. Lewis parks McLaren on the lawn and spreads his arms helplessly: he dominated the entire weekend, and it seemed that victory was already in his pocket.
Kimi Raikkonen unexpectedly comes out on top. "Next behind you is Fernando Alonso", Simon Rennie, Lotus's second race engineer, told the driver "Leave me alone. I know what I'm doing", replied Kimi.
30 laps later, Raikkonen won the Abu Dhabi Grand Prix, winning the first year after returning. Raikkonen brought Enstone back to the top of the podium and brought Lotus its first success in recent history. Kimi became the person of the year in Formula 1, and the phrase "Leave me alone" became a meme, under which "Lotus" even launched a clothing line.
Conclusion
After so many years behind the wheel and seeing how new pilots come and still can't show better results than you it's hard to tell yourself, that the world outside F1 might be more interesting than Kimi thinks. But remembering his break in 2010-2012 he might find himself in many other racing categories. When he wants to.