Kimi Raikkonen says that it's impossible to tell after one day of testing whether the 2021 Ferrari engine is better than last year's.
In 2020, the Italian team's power-unit was the worst on the grid by quite some way, causing themselves as well as Alfa Romeo and Haas to have poor seasons.
Mattia Binotto and co are optimistic that it has been vastly improved for the upcoming campaign, while test driver Marc Gene has gone as far as saying that it will be one of the best on the grid.
Having used it on Day 1 of testing though, Alfa Romeo's Raikkonen says that it's far too soon for any conclusions to be made.
"It's impossible to compare it to something we've run last year in different conditions," the Finn said after the morning session.
"If it's hundreds of horsepower, for sure then you can tell, but I'm sure that it's better, but I'm also sure that the others have not just stayed the same and where they were last year.
"So we'll have to wait until the race to see where we are, but I'm sure that it's a step forward."
F1 TV is offering 25% off their annual subscriptions! Click here and use the code F1TV25 at the checkout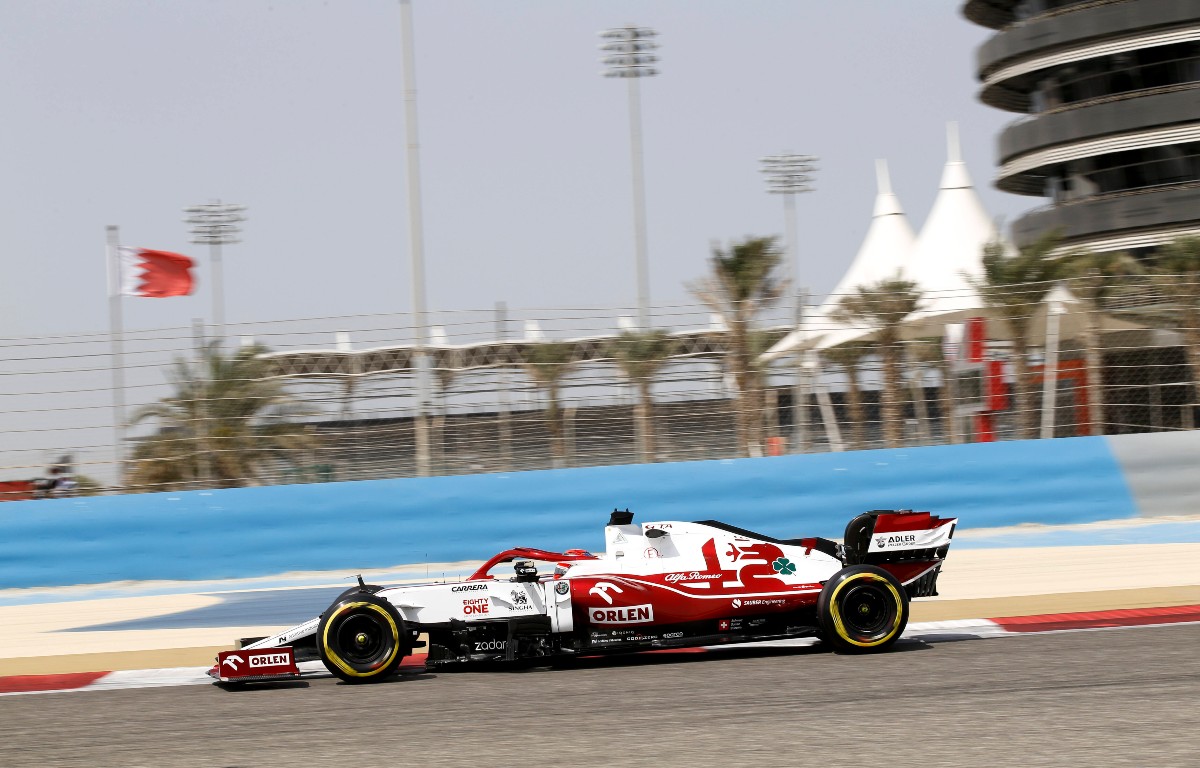 Raikkonen, who set the fifth-fastest time of the day, only drove in the morning session and thus avoided the sandstorm that hit the track later on.
Nevertheless, he still found the conditions he drove in difficult due to high winds and, given that, doesn't think many judgements can be made yet about the performance of the car.
That being said, he did find that it felt good in particular areas of the circuit.
"Conditions are quite tricky with the wind so it's hard to say exactly where we are compared to the previous car," he said.
"I think there were places where it felt really good and with some wind, it was a bit difficult in other places but that was similar for everybody."
All in all, it was a good first day for Alfa Romeo as they completed a total of 131 laps, more than any other team except Red Bull, and finished in P6 on the timesheets courtesy of Antonio Giovinazzi.
The Italian will be at the wheel for the entirety of the second day before Raikkonen returns on Sunday.
Follow us on Twitter @Planet_F1, like our Facebook page and join us on Instagram!