Kimi tells Alfa Romeo it is time to 'wake up'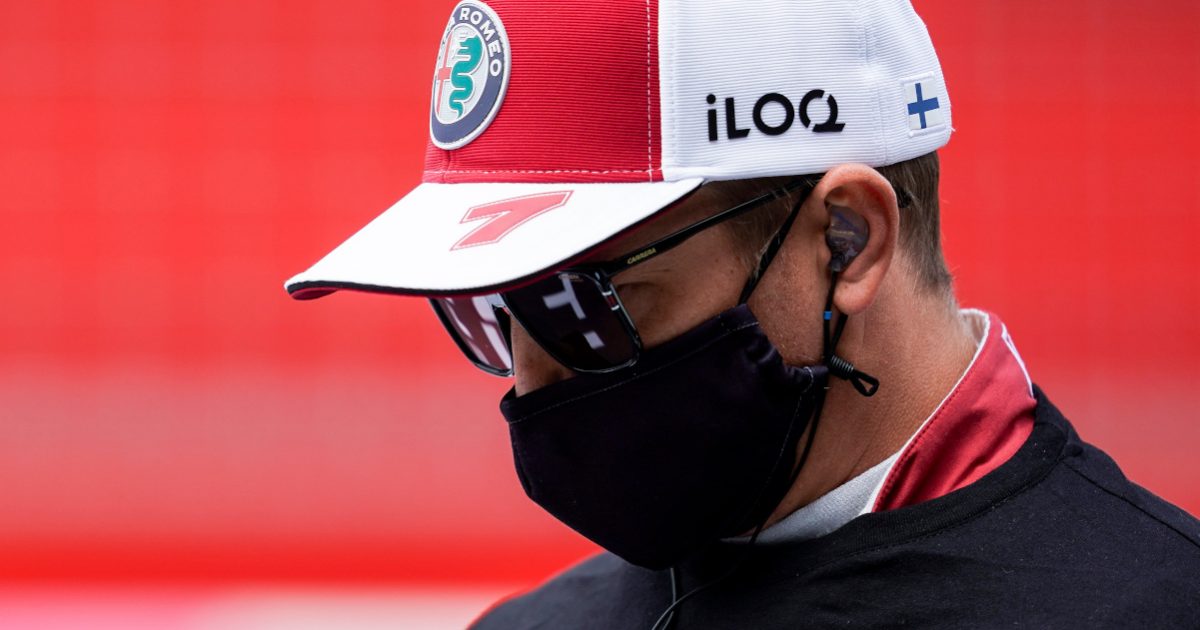 Kimi Raikkonen isn't overly impressed with Alfa Romeo's form at the moment, saying it wasn't his late-race clash with Sergio Perez that cost him points at Silverstone, it was a slow car.
Raikkonen, who has scored just one point this season, was running in tenth place at Silverstone on Sunday afternoon, the Finn on course for a points-scoring finish.
While it initially looked as if he may just keep the Red Bull driver at bay, Raikkonen then spun his C41, falling to Px.
But while engineer suggested it was the moment with Perez that cost him a point, the 41-year-old reckons it is the pace of the car that is the problem.
"Maybe, or maybe we need to make the car fast, it's simple," he replied.
"It's impossible to fight against them. Same this, same that, and try to fight with the other cars. Come on, we've got to wake up and do something."
The Finn later conceded to Motorsport.com that he spent more of the grand prix looking in his "mirrors" than he did trying to attack and move forward.
"We kind of expected it was not going to be an easy race for us here and that's how it turned out to be," he said.
"After the start we were pretty OK, but the longer we go, the more I'm watching in the mirrors more than forward.
"We tried to fight, but it wasn't enough here. Maybe at some other track we can be a bit better off, but you know, what can you do?"
Kimi vs Checo, Silverstone style ⚔️🍿#BritishGP 🇬🇧 #F1 pic.twitter.com/ms876rs62Z

— Formula 1 (@F1) July 19, 2021
Check all the latest 2021 teamwear via the official Formula 1 store
Raikkonen, who has yet to decide if 2021 will be his final season in Formula 1 or if he will push on for a 21st campaign, reckons the clash with Perez was the Mexican driver's fault.
"I think over the race we had some battles, and obviously they were a lot faster," he said. "But I managed to keep him behind quite a long time.
"And in the end we were a couple of corners next to each other and then I was outside the previous corner, inside the next, and I don't know, maybe he didn't see me, but I ended up spinning and that's about it.
"I was OK there and then suddenly he just turned in and then I went. But I'd much rather fight for the position. Finishing 11th or 12th doesn't really help us."