Raikkonen's success almost bankrupted Lotus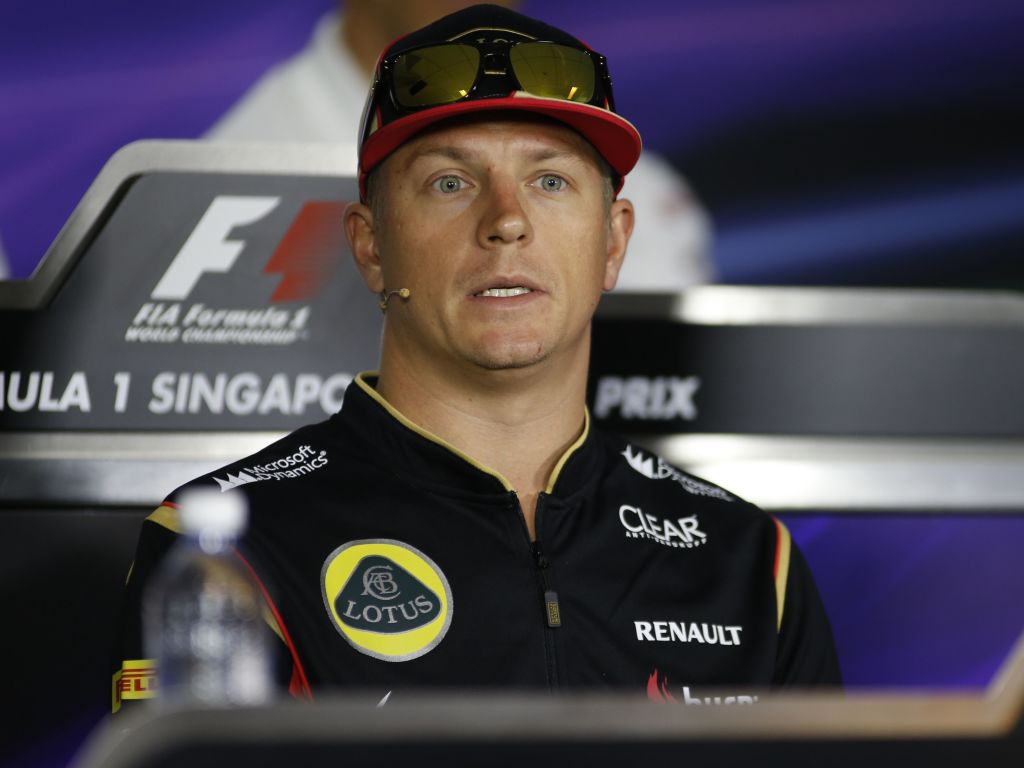 Kimi Raikkonen's performances for Lotus were so good that he almost bankrupted them thanks to a performance clause.
After leaving Ferrari at the end of 2009, Raikkonen took a break from Formula 1 and went to compete in rallying, as well as appearing in NASCAR.
He would make his return to the sport though in 2012, signing a two-year contract with Lotus.
His performances for the team were exceptional, scoring 390 points across the two years which included 13 podium finishes and two race wins at the 2012 Abu Dhabi Grand Prix and the 2013 Australian Grand Prix.
The results were so amazing in fact, that Raikkonen almost bankrupted the team due to a bonus he had for every World Championship point which he scored.
Writing for the Formula 1 website as part of 'The Real Kimi Raikkonen – a Finnish perspective of the Iceman', Finnish journalist Heikki Kulta wrote: "I first heard of Raikkonen's F1 comeback plans at the German Grand Prix in 2011.
"At the time, negotiations were underway with Williams, but later that autumn, it emerged that he had struck a deal with Lotus and I immediately reported news of the contract.
"It was astonishing to see how fast he was able to adapt after all that time away.
"At the fourth race of 2012, in Bahrain, he finished second in the Lotus. Then, a clear win in the evening light of Abu Dhabi, on November 4, was something that will stay with me forever – particularly when I put on the 'Leave Me Alone' hoodie I later received as a Christmas present.
"Raikkonen scored 390 points in two years with Lotus. Team boss Gérard Lopéz certainly did not expect such a result and the deal he had made to pay €50,000 per point almost led to bankruptcy, the points bonus alone guaranteeing Raikkonen €19.5 million."
Raikkonen's blunt personality has made him ironically one of Formula 1's most lovable characters.
He certainly says things how he sees them, as Kulta knows well having interviewed him countless times over the last 20 years.
He recalls one particular interview which McLaren asked him to do with Raikkonen for their Racing Line publication, the team's former official magazine.
"It is hardly an exaggeration to say that Raikkonen is the most honest driver that has ever taken part in Formula 1," he writes.
"He doesn't do politics, sometimes answering questions in a manner that could be deemed too blunt – and if he is asked something he thinks is stupid, you soon know about it.
"Such frankness was apparent once when the McLaren press officer asked me to do an interview with him after his first day testing the new MP4-19 in 2004. The article was for Racing Line, the team's former official magazine.
"The car had been on track back in November 2003, but Raikkonen did not drive it until January, when he returned from three months' winter leave following an operation on his wrist. So, I asked, 'what was his first impression of the new car?'
"It is complete sh*t," Raikkonen blurted out in Finnish.
"I obviously could not pass this message on in the magazine, so, in English, I wrote that the car had not been exactly what Kimi had hoped it would be… Nevertheless, it was true.
"The MP4-19 retired from six of the first seven races of the season and he had only scored eight points when the improved MP4-19B arrived."
Follow us on Twitter @Planet_F1 and like our Facebook page.