Kimi thinks Giovinazzi 'absolutely' deserves F1 return
Although Antonio Giovinazzi's Alfa Romeo exit is confirmed, another chance in F1 would be deserved according to his team-mate Kimi Raikkonen.
It has been known for months that Raikkonen is on his way out of Alfa Romeo and Formula 1 completely, with the veteran Finn preparing to retire from the series once the 2021 season concludes.
It was on the other side of the garage though where certainty was lacking, but Alfa Romeo have now provided an answer to Giovinazzi's future – the wrong answer for the Italian, who will make way for Guanyu Zhou come 2022.
Giovinazzi was quick to confirm his future, that being a switch to Formula E for the upcoming season, although he has suggested the Formula 1 chapter of his career is not yet complete.
And Raikkonen certainly feels Giovinazzi deserves the chance to come back and add to his F1 experience.
Asked by reporters ahead of the Qatar Grand Prix whether Giovinazzi deserves another chance, Raikkonen said: "Yes, absolutely.
"Obviously it's a shame for him. He's a very nice guy, we've known each other for quite a while, since the Ferrari days already.
"Hopefully he found something good to do and hopefully one day he has another chance in Formula 1."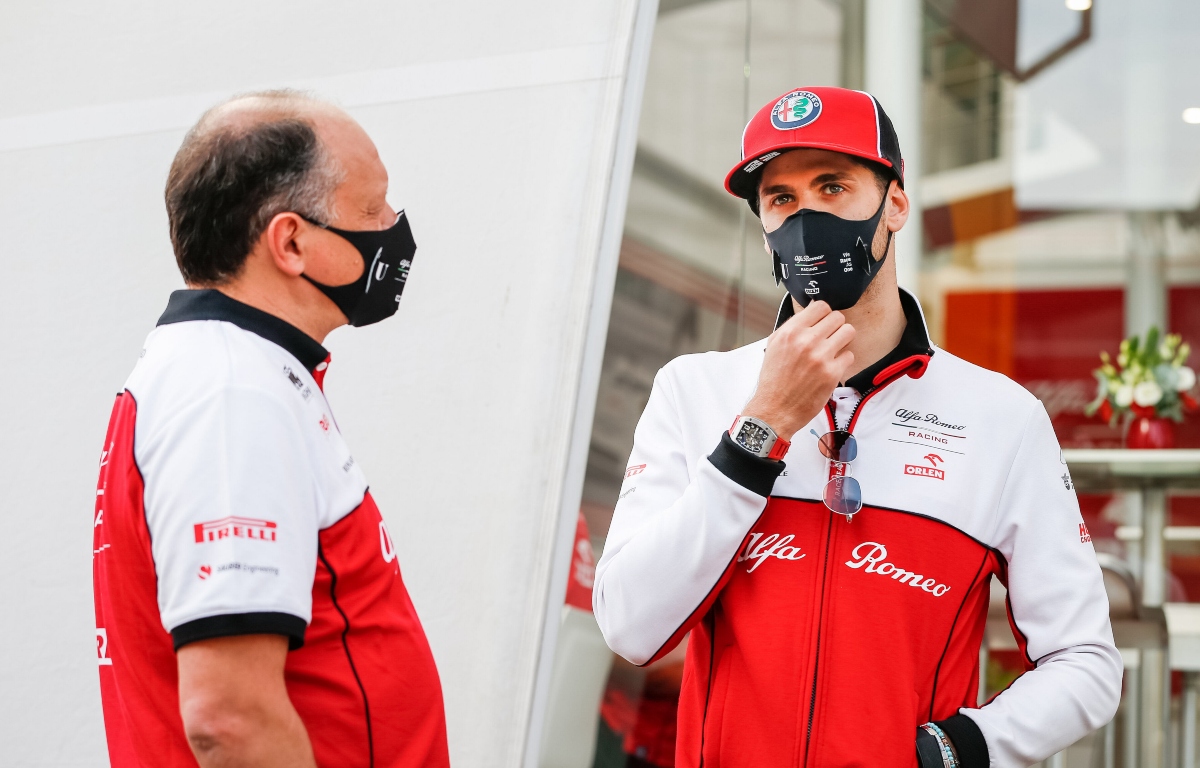 But with only 20 seats on the grid, Raikkonen feels the problem for Giovinazzi will be finding an opening in the future, although he hopes that would not be an issue.
"There's not that many cars and for sure there's a lot of people trying to come into Formula 1, so let's hope so," said Raikkonen.
Giovinazzi is still a member of the Ferrari driver programme and so his aim is to retain his reserve role with the Italian outfit for 2022 before then assessing his 2023 options.
"I'm still a Ferrari driver now and we are discussing also about next year," he confirmed.
"For sure it is one of my targets to stay here and see what will happen for 2023, still ongoing discussions, but we will try our best."
Giovinazzi now has three races remaining with Alfa Romeo and in this phase of his Formula 1 career, where he will look to add to his single point scored in 2021.
It remains to be seen though how his relationship with the team will hold up following several major flashpoints in recent weeks.
Giovinazzi's recent comments about Formula 1's "ruthless" side, where he implied Zhou's hiring was all about money, were the latest to not sit well with Alfa Romeo team boss Frederic Vasseur.
Vasseur unhappy at Giovinazzi's 'money rules' dig
After Antonio Giovinazzi claimed "money rules" in F1 after he was dropped by Alfa Romeo, his team principal was not a happy man.