Raikkonen avoids penalty for Mexican GP pit-lane infringement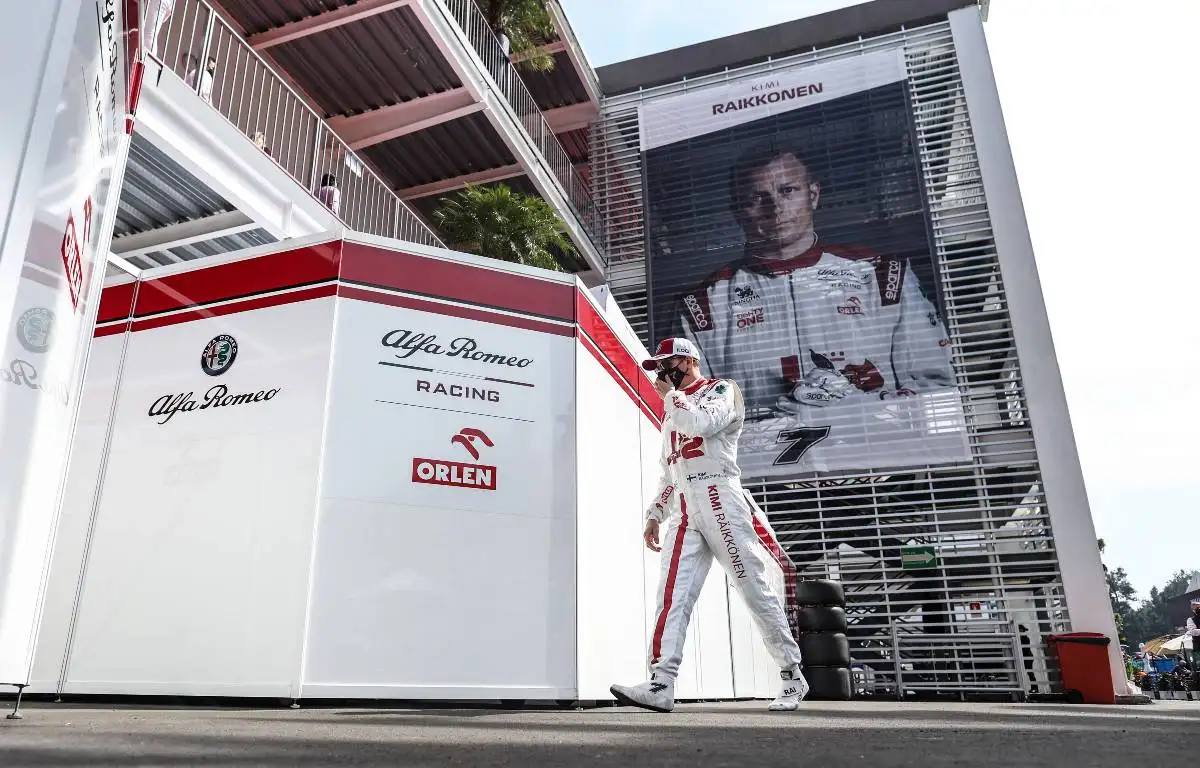 Kimi Raikkonen will not be joining the lengthy list of penalised drivers in Mexico, instead picking up a reprimand for his pit-lane mix-up.
The red flags came out during Q1 at the Mexican Grand Prix after a session-ending crash for Lance Stroll, meaning the drivers needed to return to the pit lane.
Raikkonen was set to do so as he took the pit entry, only to cross back over the line and return to the race track.
The stewards did though opt against issuing a penalty, instead just reprimanding the veteran.
"Car 7 entered the pit lane after the bollard and then re-crossed the painted area and re-joined the track," read the report.
"The stewards determine that this is a breach of the FIA Code of Driving Conduct on Circuits and a failure to follow the Race Director's instruction given in Article 19.3 of the Event Notes.
"Accordingly, they impose a Reprimand on the driver."
All set for Sunday. We've got a #F1ESTA to attend 🇲🇽 pic.twitter.com/mKKPG10DGV

— Williams Racing (@WilliamsRacing) November 6, 2021
There was also relief down at Williams as George Russell and Nicholas Latifi were spared following their dramas in the pit lane.
With a long queue of cars waiting in the pit lane for the session to restart, Latifi and Russell positioned themselves on the inside, before squeezing their ways into the line of cars as they took to the track.
The stewards though accepted that Williams were in a compromised position in the final garage along the pit lane, as well as the suggestion that it was difficult for the drivers to determine where to filter in to the queue.
"The stewards accept the team's explanation that, unless they are first to move to the fast lane, the positioning of their garages which are located at the end of the pit lane makes it impossible for their cars to join the end of the line of cars already there," the stewards stated.
"The stewards also accept that it is difficult for the driver, having moved out of his garage, to determine exactly where he should filter into the line of cars once they start to leave the pit lane.
"In these circumstances, and considering that no unsafe situation was caused in this instance, the stewards determine that no further action is appropriate."
Russell picked up a five-place grid penalty after taking a new gearbox for the Russian Grand Prix, but several back-of-the-grid penalties elsewhere mean he actually drops from P13 to P16 for the race start.
Latifi meanwhile is now clear to begin the Mexican Grand Prix from P13.