Kimi Raikkonen doesn't understand why teams and drivers get caught up with whether to set their cars up for qualifying or the race.
It's common in Formula 1 for drivers to speak about how they have set their cars up for the race to chase the best possible performance, or for qualifying because they want to start from as high up the grid as possible.
But, Raikkonen has never understood this, saying there is no "magic" involved and picking one or the other makes no difference.
"It isn't magic. I mean, people always ask 'why don't you put more emphasis on qualifying than on racing on the set-up side', but in the end, what I've discovered over the last – I don't know – 10 years is that there is no difference," he is quoted by Motorsport.com.
"It's not because you are going to do something for qualifying that it will be faster there but slower in the race and vice versa. It just doesn't work like that. It may have been the case a long time ago, but as far as I can remember, it never has. Sometimes you do better."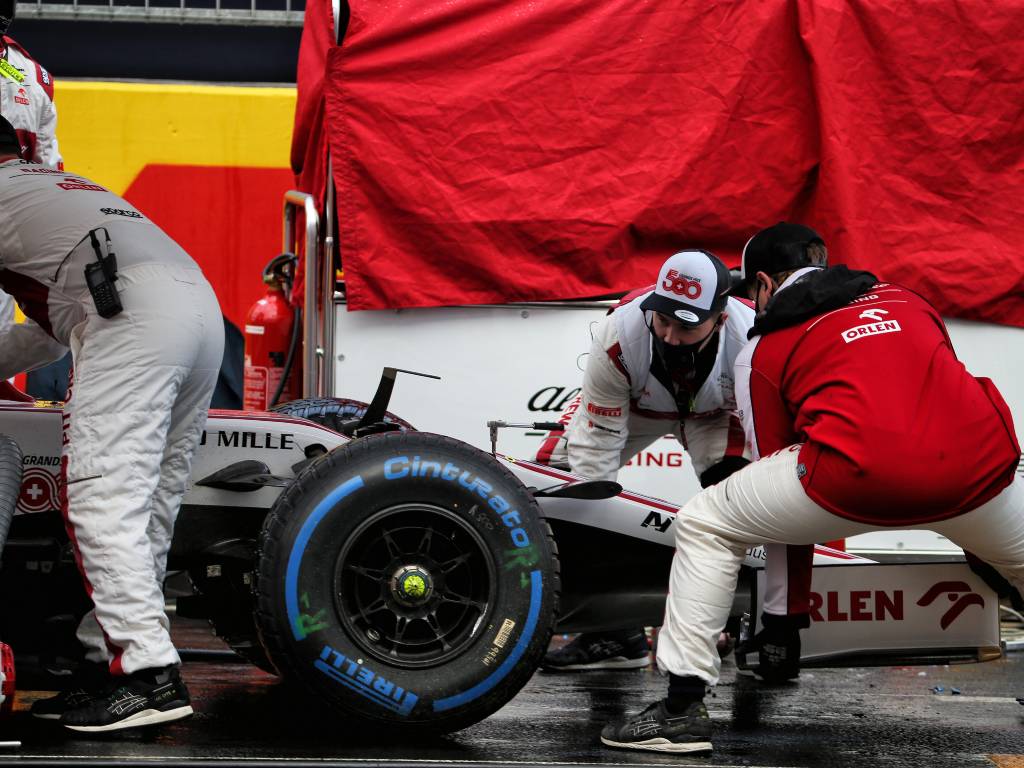 2020 was a very difficult campaign for Alfa Romeo who failed to reverse their slide down the midfield order in the latter stages of 2019, finishing P8 in the Constructors' Championship with only eight points, four of which were scored by Raikkonen and the other four by his team-mate Antonio Giovinazzi.
In 2020 making Q2 was an achievement for Alfa, so when both cars made Q3 at the rain-soaked Turkish Grand Prix, that was one of the highlights of the season for the Swiss team.
However, with the track drying out during the race Alfa Romeo struggled and Raikkonen would cross the line in P15 after qualifying P8.
So, Raikkonen used that as an example of why he would rather qualify last if it meant points on Sunday.
"The others may have struggled more than us in these tricky conditions, and it had a lot to do with being on the right tyres, doing the laps and making them work. Because it was very difficult to put heat in the rain tyres," said Raikkonen as he reflected on qualifying at Istanbul Park.
"So maybe it was better, but honestly I prefer to be last in qualifying if we can score points on Sunday.
"As I said [at the time], I think that with the rain tyres we weren't too bad, but when it was more like intermediates we were certainly not very strong. And then, maybe it depends more on the car. If you have a good car or a not-so-good car, it makes a bigger difference."
Follow us on Twitter @Planet_F1, like our Facebook page and join us on Instagram!