Giovinazzi: Kimi was still the 'complete package' in races
Ex-Alfa Romeo driver Antonio Giovinazzi said Kimi Raikkonen was still one of Formula 1's best on race days right up to his final season.
Giovinazzi and Raikkonen formed the line-up at Alfa Romeo for the 2019, 2020 and 2021 seasons, but 2021 proved to be the final year for both drivers with the Swiss outfit.
Giovinazzi was replaced for 2022 by Formula 2 graduate Guanyu Zhou, while Raikkonen retired from the series as the most experienced driver of all time with 349 grand prix starts.
Since Alfa Romeo took over naming rights of the team from Sauber ahead of the 2019 campaign, Giovinazzi and Raikkonen were unable to secure any higher than P8 in the Constructors' Championship for Alfa Romeo.
Raikkonen scored 10 points to Giovinazzi's three in 2021, and the Italian driver believes that in a race environment, Raikkonen was still last season one of Formula 1's best.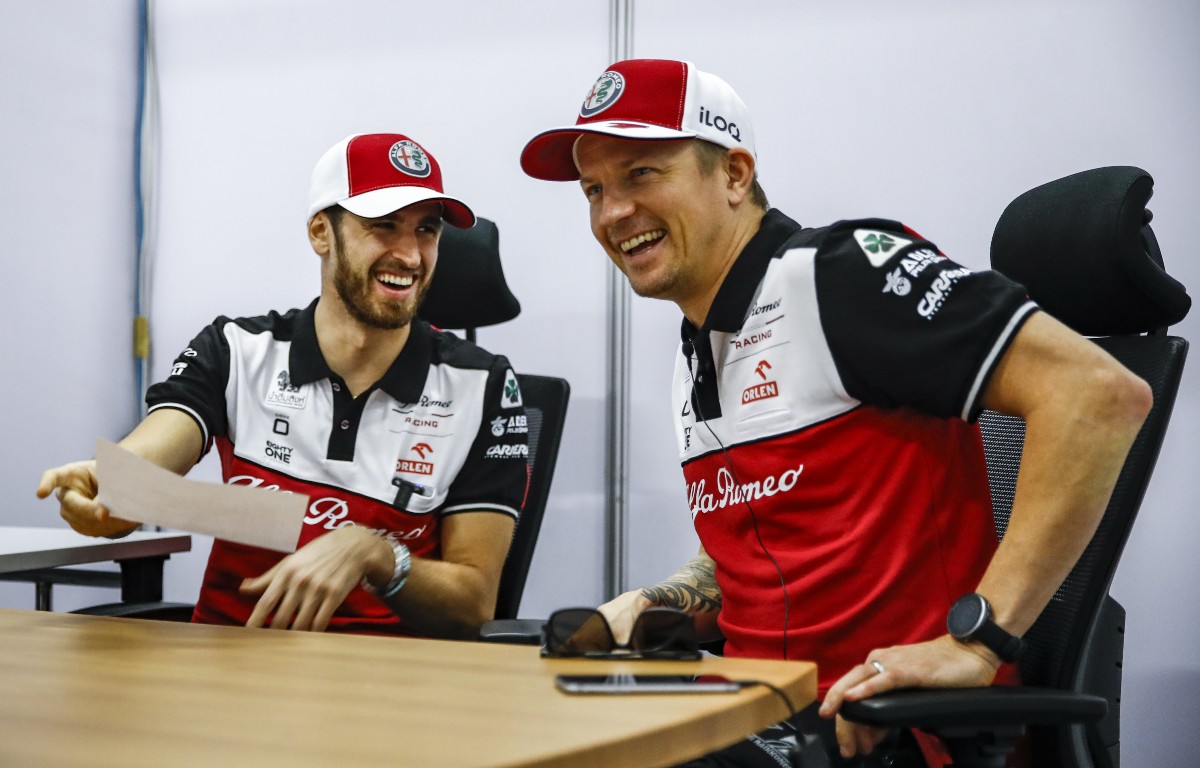 Speaking to Motorsport.com, Giovinazzi said: "I think Kimi confirmed during his last year that he was one of the best drivers in terms of race management, so when it comes to managing the tyres and the power unit, but also in terms of overtaking.
"He was the complete package, so to speak."
Giovinazzi believes that his own points statistics would have been better if it were not for bad luck which seemed to crop up regularly on a Sunday.
"There are so many factors that influence the outcome of a race," he said.
"I've had a few unlucky races, like in Imola, where a tear-off ended up in one of the brake ducts causing us to lose points. In other races there were problems at the pit stops and I also did not make the most of an overtaking opportunity a few times.
"In qualifying you have to bring everything together in one lap, but during the race there are many more variables that can influence the result."
While Raikkonen is glad to be finished with Formula 1 for good, Giovinazzi has regularly stated his intention to push for a spot on the 2023 grid.
For 2022 he will serve as Ferrari's reserve driver, as well as competing full-time in Formula E.
But Giovinazzi gives huge credit to Raikkonen for helping him grow as a Formula 1 driver, explaining that they never argued, while he is touched that Raikkonen has spoken highly of him as a team-mate.
"Kimi has been a very important person for me during my time in Formula 1," said Giovinazzi.
"He's a great driver, a world champion, but behind that is also a fantastic person who has always supported me. Because of him I have grown enormously, I have learned a lot from him. And we never had a fight.
"It's been a great three years and it makes me happy to read interviews from him in which he says he considers me one of the team-mates he got along with best."
PlanetF1 Verdict
Kimi Raikkonen hailed as the 'complete package'
Antonio Giovinazzi believes that Kimi Räikkönen is the whole package in terms of race management.