Little changed for Kimi in COVID-affected Formula 1
Kimi Raikkonen said he didn't notice much change to his Formula 1 experience as a result of the global pandemic.
The Australian Grand Prix, traditionally Formula 1's season-opening event, was cancelled in 2020 following a positive case in the paddock, back when the virus was starting to take a hold on the world.
A four-month delay followed before Formula 1 was finally able to return with the Austrian Grand Prix, though it was a very different atmosphere to the one we were used to.
Gone was the fan interaction. In fact fans weren't even allowed for most of the 17 stops on the 2020 calendar, while the paddock was also far emptier than usual under the Formula 1 'bubble'.
And media presence was also drastically reduced, which initially we thought would have been heaven for Kimi.
"I didn't know that," was his reply though when informed of this by as-web.jp correspondent Heikki Kulta.
In actual fact the pandemic and all the changes it forced to the way Formula operates did not have much of an impact on Raikkonen's usual routines.
"The amount of work hasn't changed for me. I used to talk to the media in person, now I talk to them through the computer," he continued.
"I just sit for 30 minutes and answer the questions, so nothing has changed in that sense.
"There's been a lot of talk about weekends changing so much, but I didn't feel that way at all, I always went from the hotel to the circuit and back to the hotel.
"For those who like to go out and eat, the restrictions may have been strict but I was always doing exactly the same thing."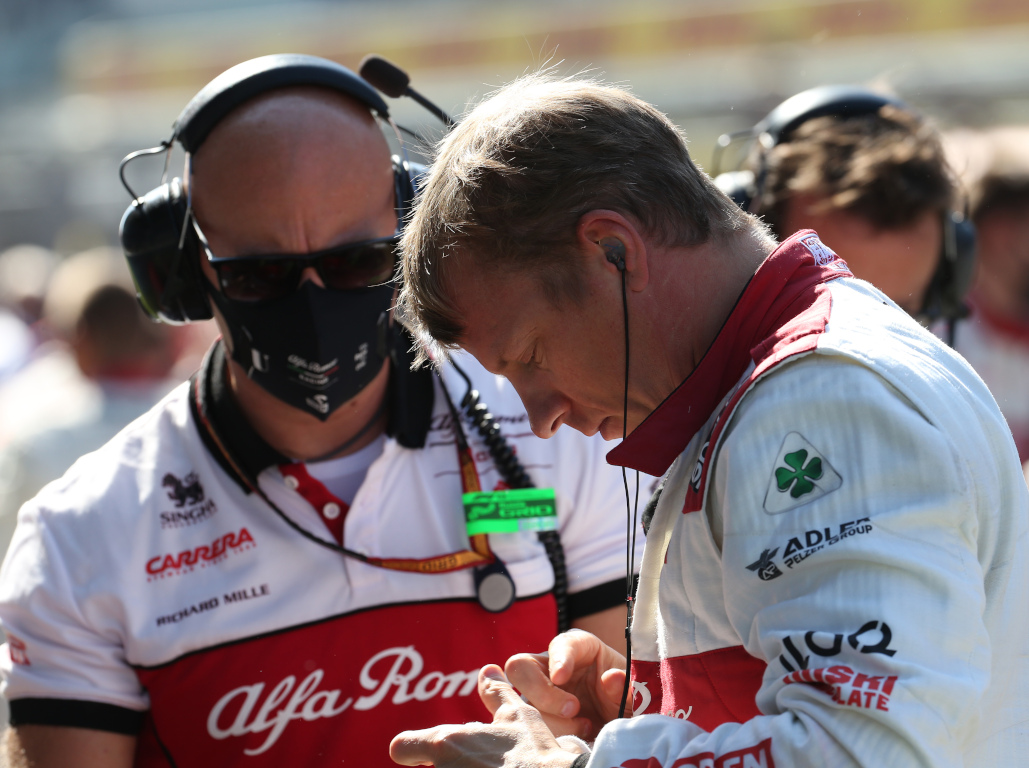 Raikkonen surpassed Rubens Barrichello as the most experienced driver in Formula 1 history at the 2020 Eifel Grand Prix, not that he cared.
And after scoring only four points for the struggling Alfa Romeo team many were surprised that Raikkonen decided to continue his hobby of racing in Formula 1 with the team, but he doesn't care how that news was received either.
"I don't know much about that (surprise), because I didn't care how the news was received," he said.
"For me, it's okay for each person to think as they want. I didn't see a big reason to change the direction. There wasn't a big drama behind the deal."
2022 will open up a host of new opportunities in Formula 1 with the new regulations designed to make Formula 1 more of a level playing field with increased focus on driver talent.
So, will Raikkonen stick around to see in that new era?
"I haven't decided anything. Let's see what happens," he replied.
Follow us on Twitter @Planet_F1, like our Facebook page and join us on Instagram!