Raikkonen 'doesn't care' about eventual replacement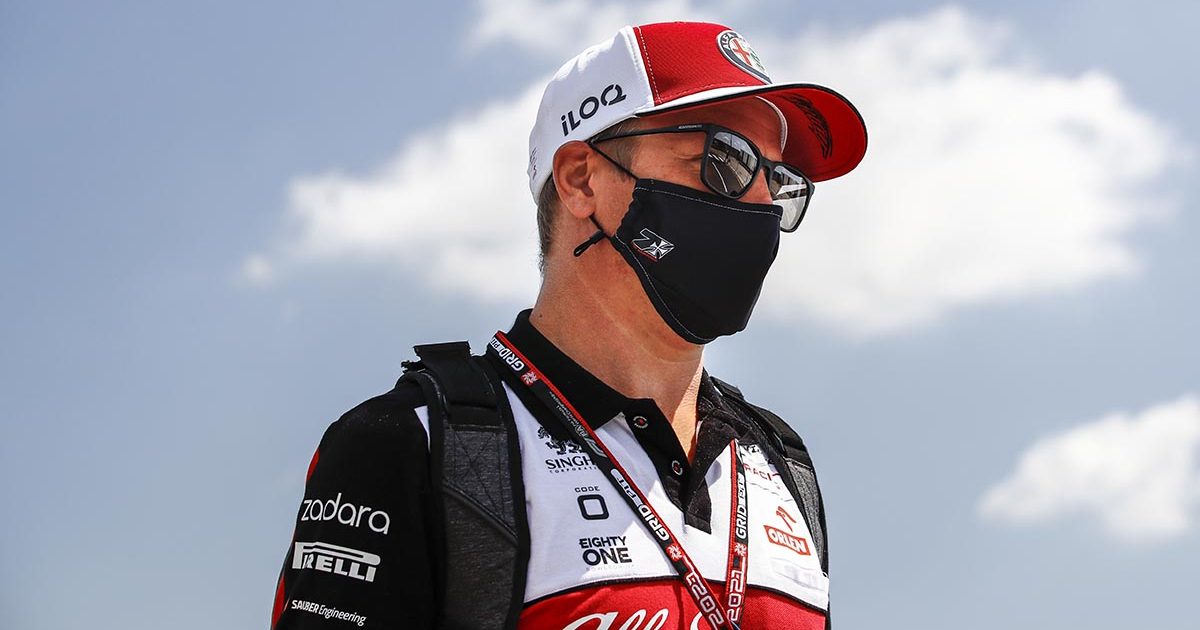 Kimi Raikkonen is, let's say, unconcerned about which driver replaces him at Alfa Romeo should he decide to retire at the end of the season.
Questions about Raikkonen's future are never too far away from being asked by the Formula 1 paddock and they will continue until we finally get a decision from the 2007 World Champion as to whether he wants to extend his stay in the sport for another year.
Raikkonen, who will turn 42 before the season is out, has said he is still undecided about his future but, one thing is for certain: he is not bothered in the slightest about who would replace him if he did decide to call it a day.
"If I decide to stop, I really don't care who drives the car," Raikkonen laughed when asked by F1 Insider if he would like Michael Schumacher's son, Mick, to replace him. "That's no longer my problem.
"To be honest, I don't know yet [about my future].
"But it was the same this time last year. We'll see. In any case, I'm not interested in extending my record.
"All records are broken at some point. That's why it doesn't give me anything.
"I sometimes feel old when I wake up in the morning, but not in the race car on the track."
Alfa Romeo's Fred Vasseur believes Kimi Raikkonen is still motivated to race in F1🎙

"If we ask him to be there at 8am, he's in the simulator at 8am sharp… with a smile on his face".
📇 [Formula 1 Magazine] pic.twitter.com/S34wBgkcH6

— formularacers (@formularacers_) August 7, 2021
Check all the latest 2021 teamwear via the official Formula 1 store
While many wanted to see Mick Schumacher partner Raikkonen at Alfa Romeo in 2021, Kimi thinks he is actually at a good team already to learn his trade with the pressure well and truly off, given how uncompetitive the Haas car is.
"It's difficult for him to shine because the car is not really fast," Raikkonen said.
"On the other hand, it's also good for him. Because people know that the car is not good.
"If he still races strongly and shows his speed, that's positive. With the name, of course, he has a lot of pressure.
"The worse car gives him an easier start because the expectations are low. He has more time to learn things."
As for whether Formula 1 will continue to run in the Raikkonen family, Kimi has said he is putting no pressure on his kids to follow in his footsteps.
"I don't want to go that far yet," he added.
"At the moment, though, he loves to drive go karts and loves everything that has an engine. He sometimes drives laps for a whole afternoon, sometimes less because he feels like doing something else.
"The same goes for my younger daughter, by the way, who is also slowly starting to get interested in anything that moves. I will definitely encourage anything they enjoy. No matter what it is.
"But I won't force anything.
"Robin is six years old. He has to enjoy what he does first. It could be football or another sport. But I think until he is twelve years old, you shouldn't think about talent."