The oldest and most experienced driver on the 2021 grid, Kimi Raikkonen's one reason for continuing in Formula 1 is very simple, he enjoys it.
Parting ways with Ferrari at the end of the 2018 season, it was thought that Raikkonen, the 2007 F1 World Champion, would hang up his helmet rather than drop down the grid.
He took the latter option.
The Finn signed with Alfa Romeo, putting pen to paper on a two-year deal.
While he scored 43 points in his first season with the team, a best result of P4 at the Brazilian Grand Prix, last year he only scored four points as Alfa Romeo struggled, in part due to their under-performing Ferrari engine.
Running at the back of the field, Raikkonen was again rumoured to be considering retirement only to re-sign for the 2021 championship.
Why? Because he still enjoys all things Formula 1.
He told Formula 1 Magazine: "Everything that serves to make the car faster or to drive better, that's why I still do it and why I want to keep going.
"If I didn't like it anymore, I would stop. That makes sense to me. Then I wouldn't waste my time traveling the world.
"That is the condition for me to continue: that I like it."
Check out the new 2021 collection on the official Formula 1 store!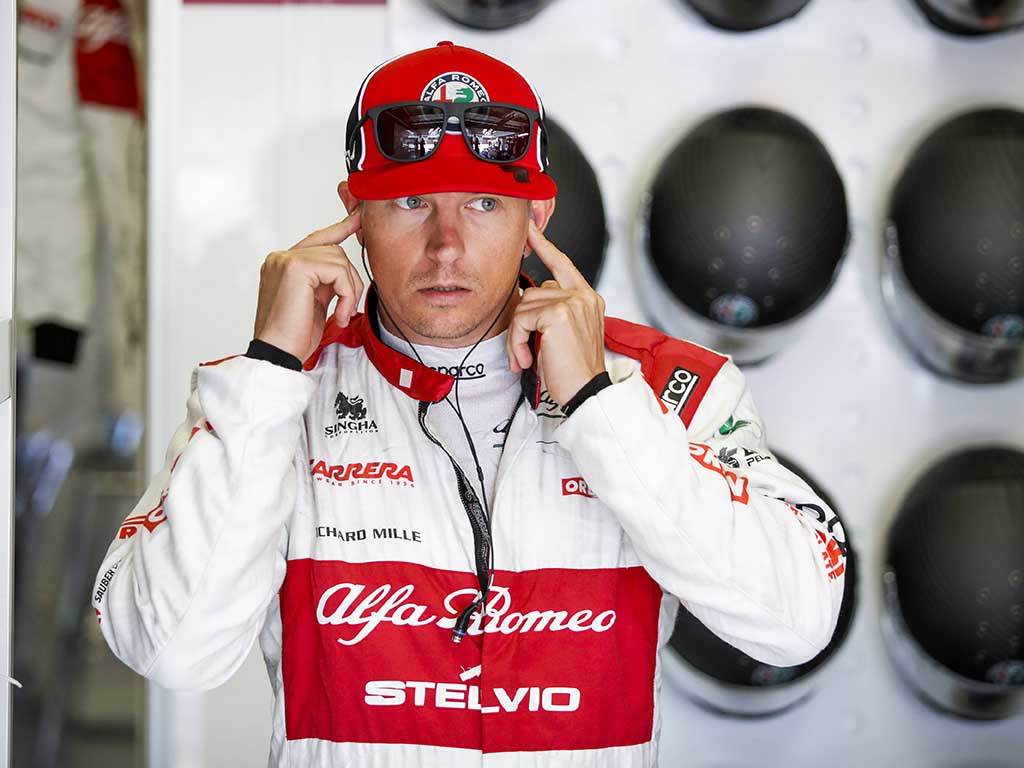 Whether Alfa Romeo will improve this season is anyone's guess. There is speculation that Ferrari has improved its power unit which would not only benefit the works team but also its customer teams, Alfa Romeo and Haas.
At the end of the day, though, Raikkonen concedes that there is only one winning team in today's Formula 1, Mercedes.
"Even if you drive for a top team, there is no guarantee that you can win races," he said.
"One team currently dominates and the other eighteen cars have little chance.
"So yes, sometimes you win races and sometimes you don't, but it's rare at all.
"In any case, I still enjoy the driving and the work."
Raikkonen has 21 race wins and 103 podiums to his name.
Follow us on Twitter @Planet_F1 and like our Facebook page.