Raikkonen: No warning ahead of penalty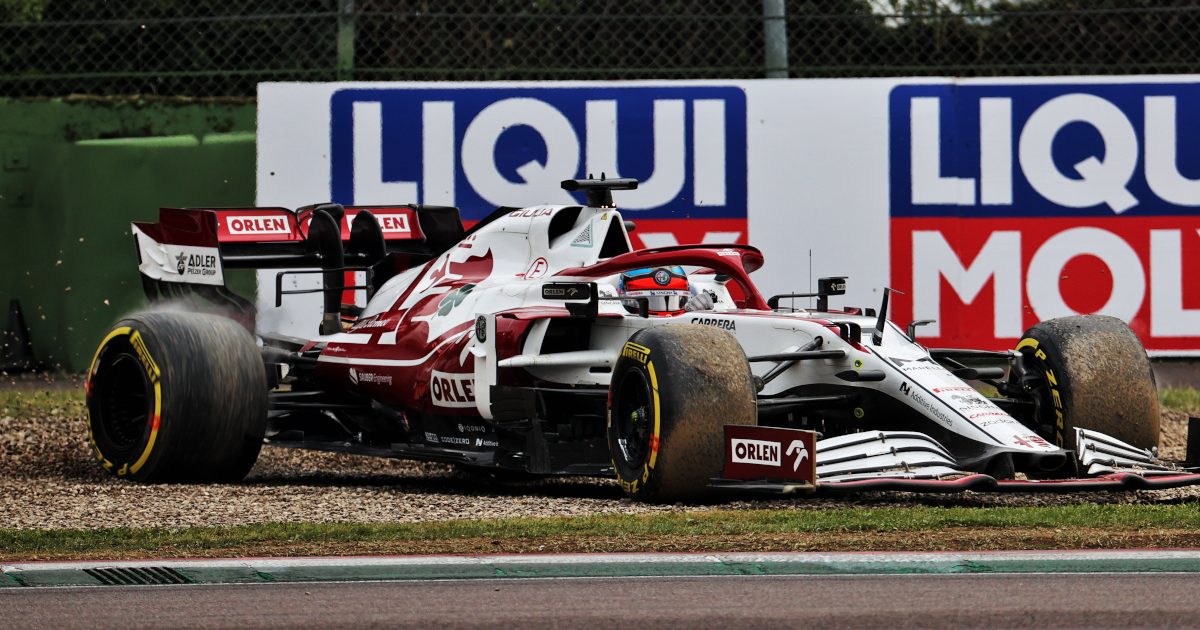 Kimi Raikkonen was baffled by his 30-second time penalty for a race restart infringement – one he knew nothing about.
Raikkonen brought his Alfa Romeo home in ninth place at the Emilia Romagna Grand Prix, scoring what he and the team had believed were their first points of 2021.
Hours later, they lost those points as Raikkonen was slapped with a 30-second time penalty for a race restart infringement.
With the race restarted after a red flag, Raikkonen spun off the track at Turn 3 and lost positions. Under the rules, he was allowed to pass those who had passed him and regain his start position as long as he did so before the Safety Car line.
Alfa Romeo told him not to, that triggering a different rule, one that states that "should a driver fail to take his position, he must enter the pit lane and can only rejoin the race once the whole field has passed the pit exit".
The stewards' ruling concluded that the 30-second time penalty is "a mandatory penalty and therefore the stewards consider they have no alternative than to apply this penalty for reasons of consistency".
Raikkonen had finished P9 but with 30 seconds added to his race time, he dropped to P13 which promoted Fernando Alonso into the points.
"As far as I know, nobody warned me on anything so I don't know about it," Raikkonen said.
"Unfortunately, we then got this penalty that means we don't get anything to show for it, but at least we can look positively at our performance."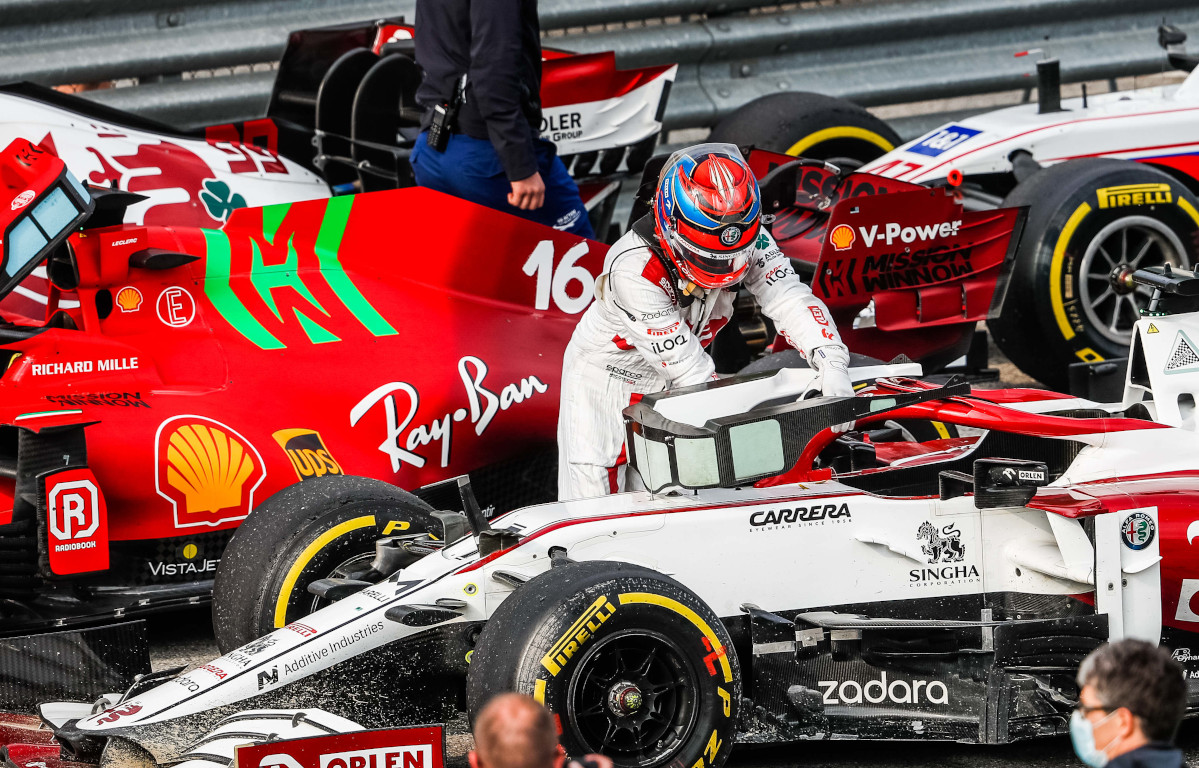 Check all the latest 2021 teamwear via the official Formula 1 store
Despite losing the two points, Raikkonen felt there were positives Alfa Romeo could take away from Imola.
"The conditions were pretty tricky," said Raikkonen. "We made a good start and then on the first part of the lap we couldn't see anything behind the other cars.
"I was quite okay on the intermediates and also on mediums after the first stop. We struggled a bit after the red flag, but luckily it's difficult to overtake so we could keep the position.
"For sure we're not that strong here [Imola], hopefully next race it's better.
"We were very close to the points in the last race and then in these kind of conditions, if you stay out of trouble you're gonna be somewhere around the points.
"We had speed in the right places and we'll take the positives."
Follow us on Twitter @Planet_F1 and like our Facebook page