Kimi thinks Hamilton/ Verstappen rivalry is overblown
Kimi Raikkonen believes that the media have been overplaying the Max Verstappen-Lewis Hamilton title rivalry.
After four Drivers' Championships in succession, many expected Hamilton to stretch that run further in 2021, an achievement which would make him a record eight-time World Champion in Formula 1.
However, one of his fiercest challengers yet has emerged in Verstappen, who leads Hamilton in the standings by eight points with two rounds of the season remaining.
Along the way there have been several moments of controversy and collisions, most notably at Silverstone and Monza, generating one of Formula 1's greatest battles over the World Championship.
However, Raikkonen, the 2007 World Champion, feels that the media have done their part to over-sell the rivalry.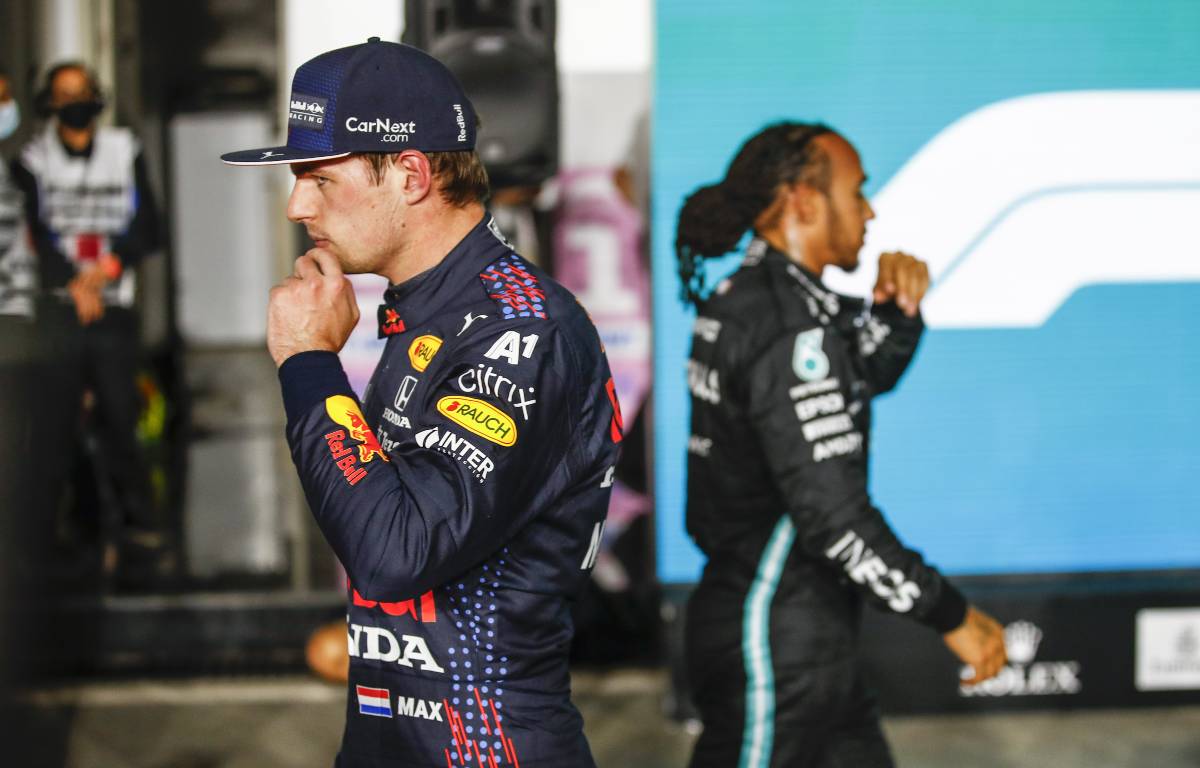 Asked how the intensity of the 2021 title fight compares to bygone years, Raikkonen said, as quoted by GPFans: "[It is] less [intense], for sure, because I'm not involved.
"For me, it doesn't matter. Whoever has the most points at the end of the last race [will win].
"Honestly, I think everyone that gets close is always going to be in a lot of tight battles and one will be upset one day and the next another day.
"But I think a lot has been written about it and making a big story out of not so many things in my view, but that is I guess F1, or the media."
One particular battle between the pair, that occurring at the Sao Paulo Grand Prix, has though had a wider implication on drivers throughout the field, who are now uncertain on what the FIA consider acceptable for wheel-to-wheel combat.
In defence of his lead against Hamilton, Verstappen would push himself and the Briton off the track at Interlagos' Turn 4, retaining the lead in an incident which the stewards did not deem worthy of an investigation.
Drivers therefore spoke with the FIA to clarify that this was now acceptable, though with the exception of Verstappen, they said that the confusion had not been cleared up.
Raikkonen though felt this again was a story being made out of nothing, saying he has been subjected to far worse on the track.
Commenting on that controversial battle in Sao Paulo, Raikkonen said: "I don't know. Obviously, they both went off.
"They didn't touch each other so there's not much to say about it really. I don't think there was anything crazy. I've seen a lot more worse things. I've been involved in worse things.
"As I said, a lot has been written on something that's made much worse than it actually is."
PlanetF1 Verdict
Is the Hamilton/Verstappen rivalry overblown?
Kimi Raikkonen believes that the Hamilton/Verstappen rivalry is overblown.