Raikkonen caught napping in car during practice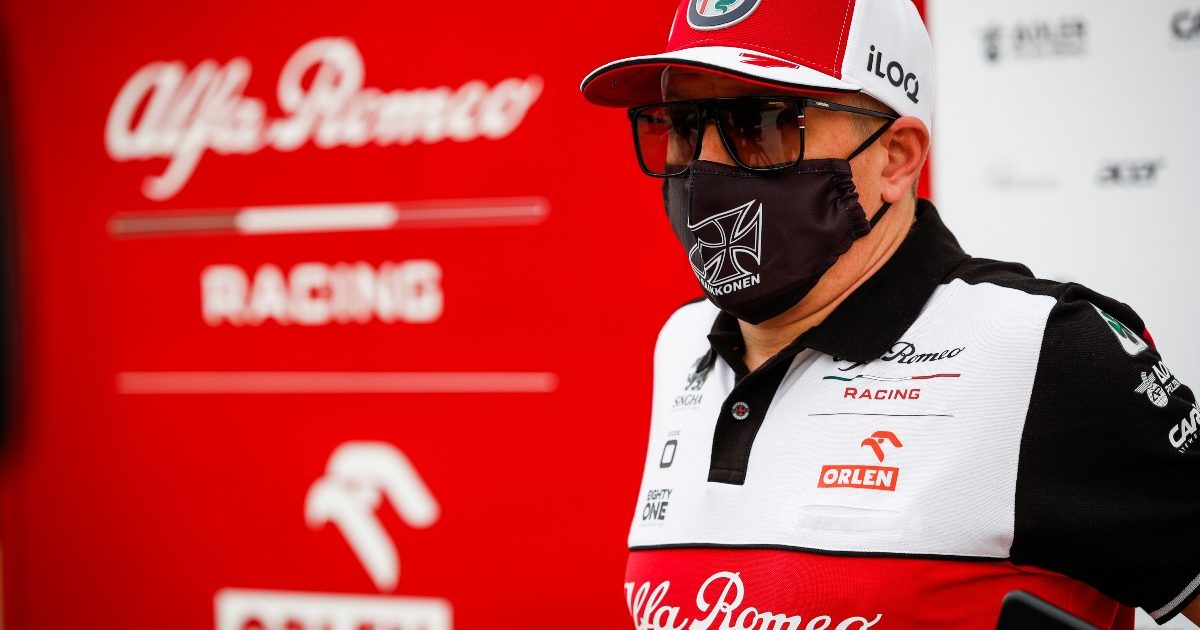 Kimi Raikkonen was caught napping while sat in the garage during FP3 at Imola – and we do not mean figuratively.
At a track where it is so difficult to overtake, which position a driver starts in is crucial. Given that, in order to be well prepared for a hugely important qualifying session, every team would have been keen to get as much time on track as possible in FP3.
You would expect a sense of urgency throughout the paddock, but that certainly was not the case in the Alfa Romeo garage. Well, not on Kimi's side at least.
While his team were busy working on his car, the Iceman was spotted by the onboard camera having a bit of a snooze. To be fair, with the tinted visor and the almost horizontal sitting position, we don't blame him.
The duty of waking him up fell to his race engineer, whose radio check served as an alarm clock for the Finn, snapping him out of his peaceful slumber.
Perhaps he was still a little groggy afterwards though as he could only go P19 in the third and final practice session of the weekend.
Check all the latest 2021 teamwear via the official Formula 1 store
Kimi had no time to take another quick nap during qualifying as his session was over quickly, with he and team-mate Antonio Giovinazzi being knocked out in Q1.
Given the team seemed to have closed the gap to the midfield and pulled away from the backmarkers in Bahrain, it was a performance worse than expected with both Williams drivers comfortably quicker than them.
Discussing his performance, Raikkonen felt there was not much more he could have done.
"Obviously we'd rather be driving now than talking here, but we tried our best and were a tiny bit off," he said.
"But there's nothing major wrong with the car, we were just that little bit…a tenth away. For sure it's there, but that's how it was today."
He is at least confident the car is stronger on long runs, even if one-hour practice sessions do not allow him to see for sure.
"Obviously, I think yesterday felt pretty okay," he added.
"It was quite a short run, but we'll have to see how the weather is and hopefully be in the right positions when it comes."
Follow us on Twitter @Planet_F1, like our Facebook page and join us on Instagram!