Trackhouse Racing back Kimi Raikkonen to 'haul ass' in NASCAR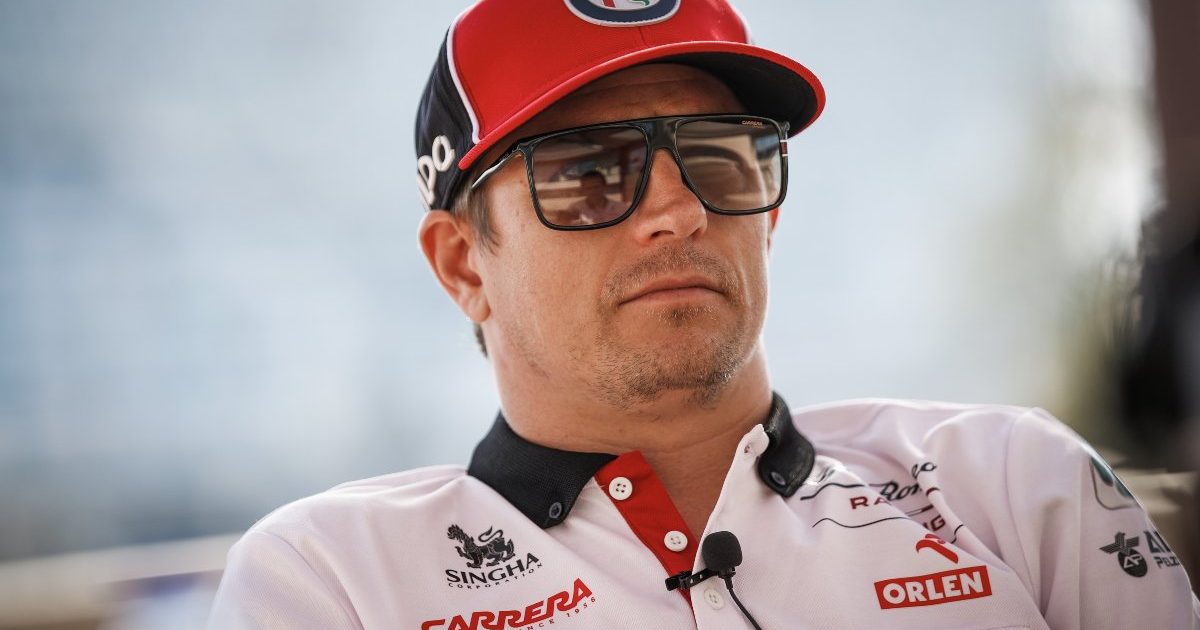 Kimi Raikkonen has been backed to "haul ass" when he makes his NASCAR Cup Series debut later this month.
Having retired from Formula 1 last year, Raikkonen announced in May he had a signed a contract with Trackhouse Racing to race in the NASCAR Cup Series.
Raikkonen will race as part of the PROJECT91 team, a new initiative created by Trackhouse Racing so they can get international drivers in their cars, and he will take part in the Go Bowling at The Glen race on August 21.
The Finn has previous experience in NASCAR having raced in a Truck Series and Nationwide Series races in 2011, but was unable to compete in the Cup Series at the time as entries fell through.
Justin Marks, owner of Trackhouse Racing, has backed the 2007 F1 World Champion to hit the ground running having seen him test the Next Gen cars at Virginia International Raceway.
"He's very, very focused," Marks told RACER. "It's impressive, actually.
"We've put together a preparation protocol for him that's pretty extensive. I think he'll be able to show up for practice at Watkins Glen ready to go for it right when practice starts, which is the goal."
Raikkonen will run through a series of practices including pit-lane procedures before the race, but Marks said everyone was impressed by the level of preparation the 42-year-old had arrived with.
"Just understanding the rules and procedures and how the race will go," Marks said. "How to maximise practice, how to get the most out of the tyres in qualifying and then how we get through the race with no penalties, understanding the pit-stop procedures, the yellow procedures, wave-around, all that kind of stuff, so there's no drama around that. And then just go race.
Kimi's out here laying down some laps 💨 pic.twitter.com/UVIQ6K7Kbj

— PROJECT91 (@THProject91) August 11, 2022
"I think, honestly, probably the easiest and simplest part of this whole thing will be his rate of adaptation, his aggression and his speed in the race car because his level of preparation has been impressive to everyone here."
Despite being a rookie in this form of racing, Marks fancies Raikkonen's chances, going on to predict he would "haul ass".
"I'm optimistic, I have high expectations," Marks said. "I think the speed and the race craft and adaptation to the track and the car won't be an issue at all.
"Just spending time with him in the shop, the way he was prepared when he first showed up here in America — not just 24 hours ago — he was asking questions about pit penalty at Michigan, he had questions about short pitting stages and how to work strategy backwards at the road courses.
"He has really done a lot of work and preparation and that's not surprising to me because that's what it takes to be as successful as he's been in Formula 1 for so long.
"From a speed and preparation and knowledge standpoint, I think he will be right on par. I think where the challenge will be is making sure he understands the race from a procedural standpoint, that he understands the rules and all that.
"So we've prepared a document for him that shows point-of-view imagery of pit entrance and where the pit light is, about where the lines are, commitment cones, all that kind of stuff because that's where he's really got the steepest learning curve.
"Not driving through too many pit boxes, not committing to pit in too early, not pulling out of line before the start-finish line on the start, speeding — those things where you can get pinched, and those penalties will take the whole day away from you.
"That's where the heavy lift will be and where I think we are focusing a lot of our attention in making sure he's educated. But the way he showed up ready to get fitted in the car, I have high expectations. I think he's going to haul ass."