Raikkonen: 'I have no idea why fans like me'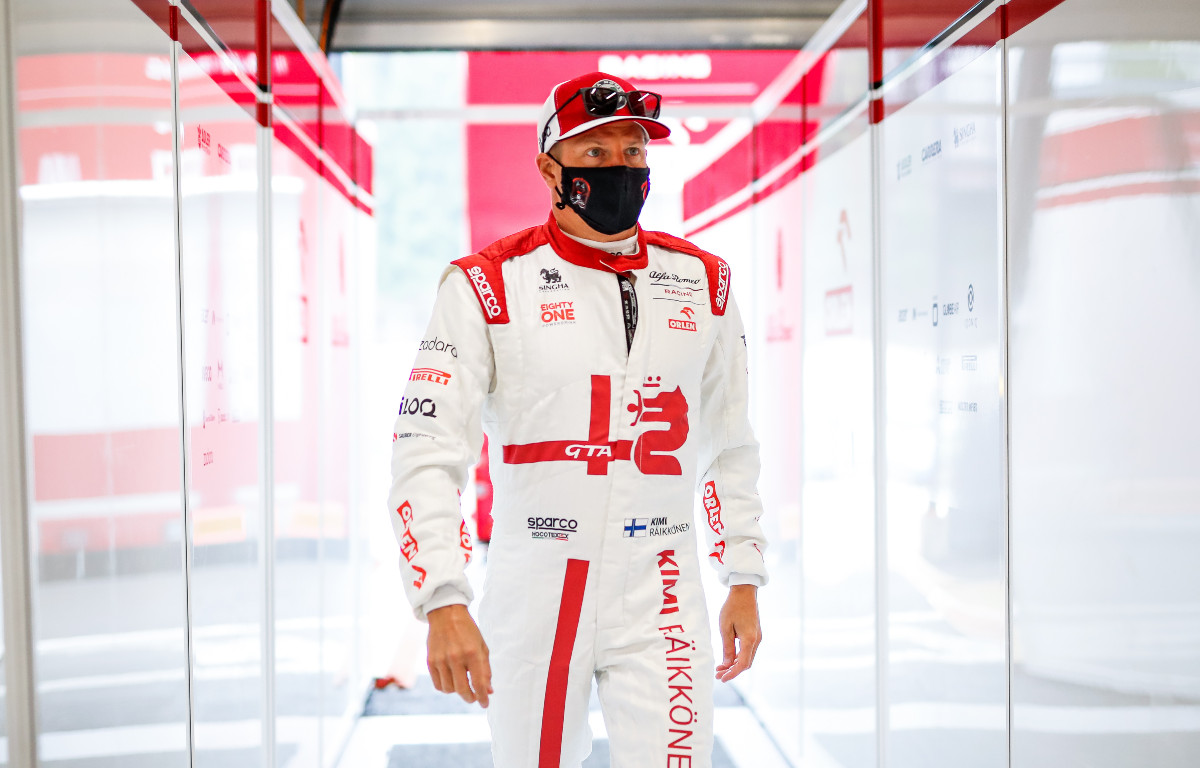 Ex-Formula 1 driver Kimi Raikkonen says he has no idea why fans of the sport like him so much.
Raikkonen, who retired from Formula 1 at the end of last season, was one of the most popular drivers in the sport, having competed in 349 Grand Prix since his debut season in 2001 with the Sauber F1 team.
Raikkonen joined McLaren in 2002 where Ron Dennis, who was team principal of the Woking-based outfit, gave the Finn the nickname 'The Iceman' – a name that stuck with him for the rest of his career where he quickly became a firm fan favourite.
"I don't know why they like me," Raikkonen said in an interview with Motorsport.com.
"Maybe because I am what I am. Consistently odd or weird, or whatever you want to call it!
"It's normal for me, but for outside, maybe not for everybody.
"But I've done it exactly on my own terms, most of the way anyway.
"Here and there, you need to somewhat go in another way. Obviously more, in the beginning, it's more difficult, because they try to put you somewhere. But if you don't, they kind of give up on trying to change you."
Mattia Binotto on Kimi Raikkonen: "Kimi can always be trusted. He is very respectful, even if he doesn't say much.

"But his behaviour shows that he is a great person. That's why the whole paddock will miss him." #F1 pic.twitter.com/JhUuKJXiTx

— PlanetF1 (@Planet_F1) January 25, 2022
Raikkonen was never a fan of the extras that came with competing in Formula 1 such as media and promotional appearances, but he is glad he stayed true to himself rather than becoming a different person.
He added: "It's easier [for them to say]: maybe it's best to just let him do what he wants. I'm happy that I did the fighting in the beginning because it's obviously a lot easier. [After that] it's much harder to try to be somebody else.
"I think you can do what people ask you, or be what people ask you to be, for a while. But I don't think it's very good or healthy in the long run."
Raikkonen famously told his Lotus race engineer to 'Leave me alone, I know what I am doing while leading the 2012 Abu Dhabi Grand Prix which he went on to win.
This phrase became one of the Finn's most famous quotes, so much so that it was printed on hats and t-shirts, and when asked about whether or not he cared about the reaction to the message, he said: "No, not really.
"In the end, we won the race, and the people that were there actually know what happened. It's easy to make one thing out of it and do this and that. In the end, winning the race is a long process from Friday to Sunday. I have no feelings either way, good or bad about it."
Raikkonen 'did not expect' Alfa to write-off 2021
Fred Vasseur has revealed that Kimi Räikkönen didn't expect Alfa Romeo to write-off the 2021 season.