Kimi on podiums, parties and power units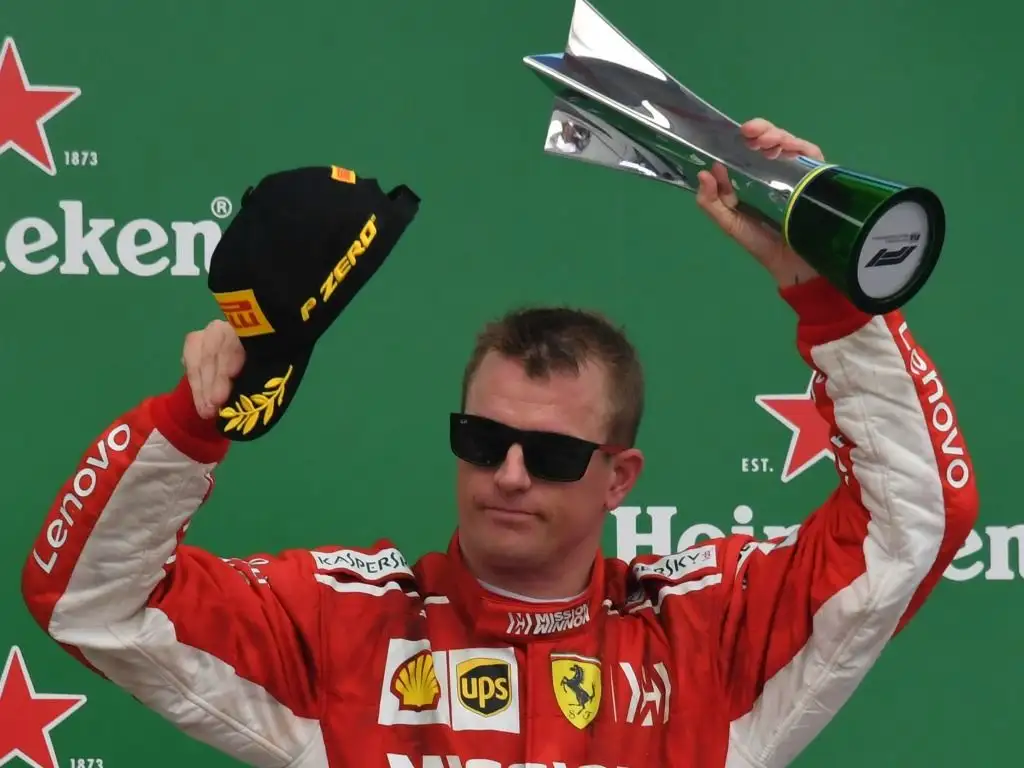 Don't expect to see many F1 drivers at Kimi Raikkonen's retirement party as he has made it clear he'll only invite his friends.
As to who in the paddock can count themselves on that list, he isn't saying.
This year's championship could be Raikkonen's last in Formula 1 with the Alfa Romeo driver conceding that if he is no longer enjoying the racing, he'll walk away.
There won't, however, be many F1 drivers at that farewell party.
In a wide-ranging interview with Infobae, the slightly reformed party animal was asked which drivers he would invite to a party.
He replied: "I don't think I'd invite many. I would probably only invite my friends."
If there is one thing we all love about the Finn it is his straight talking.
If he doesn't like it, he lets you know.
Seems he wasn't very impressed with his third place at the 2018 Brazilian Grand Prix, a race in which he admitted he expected to do better.
Kimi Raikkonen has racked up some serious silverware in 2018 🏆

He is currently just 1 away from his best season total of 12 (2005, 2007)

Top threes in Brazil and Abu Dhabi would be a new record for the Finn!#F1 #F1FastFact pic.twitter.com/ba6QuXkoin

— Formula 1 (@F1) November 4, 2018
Head on over to the Formula 1 shop for all your official Kimi Raikkonen merchandise
His face on the podium said it all.
"It's hard to say, it's just me and I react as I feel at the time," he said when he was asked why he looks so serious on the podium. "There's no point in pretending or being fake."
And on that note Raikkonen was asked about his favourite engine, the V10, V8 or V6.
In Kimi fashion he responded: "I don't care.
"Each engine formula has its own characteristics and it's up to the drivers to make the most of it."
Follow us on Twitter @Planet_F1 and like our Facebook page.