Kimi tells Vettel: That's how it is at times
Villified for his early season mistakes and then praised for his Driver of the Day in Spain, Kimi Raikkonen tells Sebastian Vettel "that's how it is", especially with the Italian media.
Raikkonen is well aware of what life is like as a Ferrari driver, and one dealing with the Italian media.
The Finn raced for Ferrari from 2007 until 2009 and then spent a further five years with the Maranello team 2014 until the end of 2018.
During those times Raikkonen was the darling of Ferrari, winning the World title in 2007, and he was the villian of the story too, dropped at the end of 2009 after the president Luca di Montezemolo questioned his motivation.
In his second stint with the team, he partnered Fernando Alonso for a season before Vettel was signed to replace the Spaniard.
However, it is fair to say that throughout Raikkonen's second stay, he was more of a support act than the main character and the one expected to race for the World title.
He partnered Vettel through most of the German's highs and lows, by his side as he was praised by Ferrari and Italian media, and by his side as he was criticised for the smallest, and biggest, of mistakes.
Get your hands on the official Ferrari 2020 collection via the Formula 1 store
He left Ferrari at the end of the 2018 season, replaced by Charles Leclerc, while Vettel will leave at the end of this season, already informed that his services are no longer required.
Raikkonen, however, says life at Ferrari is no different to any other team, one day you're a winner, the next you're not.
"I never found it any different than any other team," he told F1.com of the culture within Ferrari. "If you read all the newspapers, maybe you feel a bit more bad, but I never looked at those things.
"Sometimes you have a bad time, and the Italians can be harsh on you on the media side, but then that's how it is.
"All the media, they're very easy to write things when you don't do well and then if you do well, the next day suddenly you're the best friend of them, but that's how it works in this business.
"I'm sure he's not very happy at how things are going but then that's how it is.
"I don't see that it's very different [at Ferrari] than any other place. Ferrari is Ferrari and people are looking at those things, especially the Italians, but I doubt that it will affect how he does his job there or anything else.
"I think he's been in the sport long enough to know that sometimes it's like that, and he just needs to find a way to turn it around."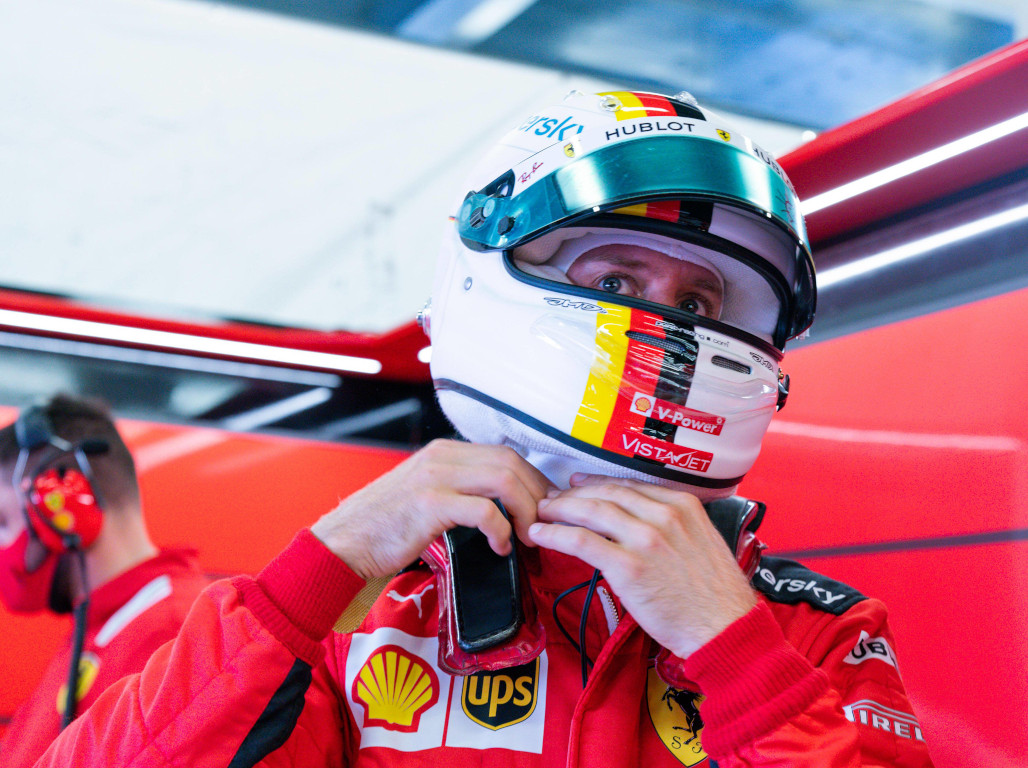 The new F1 2020 game is out now! Order for PS4, Xbox One and PC
Lewis Hamilton recently defended Vettel, his long-time rival.
Speaking ahead of the Spanish GP weekend, the Brit spoke of his sympathy for Vettel and the situation he finds himself in with Ferrari.
"I saw the difficult race he had had previously and all I can try to do is empathise with the position he's in and try to be understanding," said the Mercedes driver.
"It can never be a great feeling to be told that you're not wanted and to continue within the team, especially when you join a team and you're in a team, you give your all, you give your heart.
"But I think the way he's pushing, the way he's continuing to try and help the team just shows the great character he has and his commitment to racing.
"I hope that something really positive comes up for him moving forwards."
Follow us on Twitter @Planet_F1 and like our Facebook page.