Raikkonen weighs in on Vettel/Ferrari relationship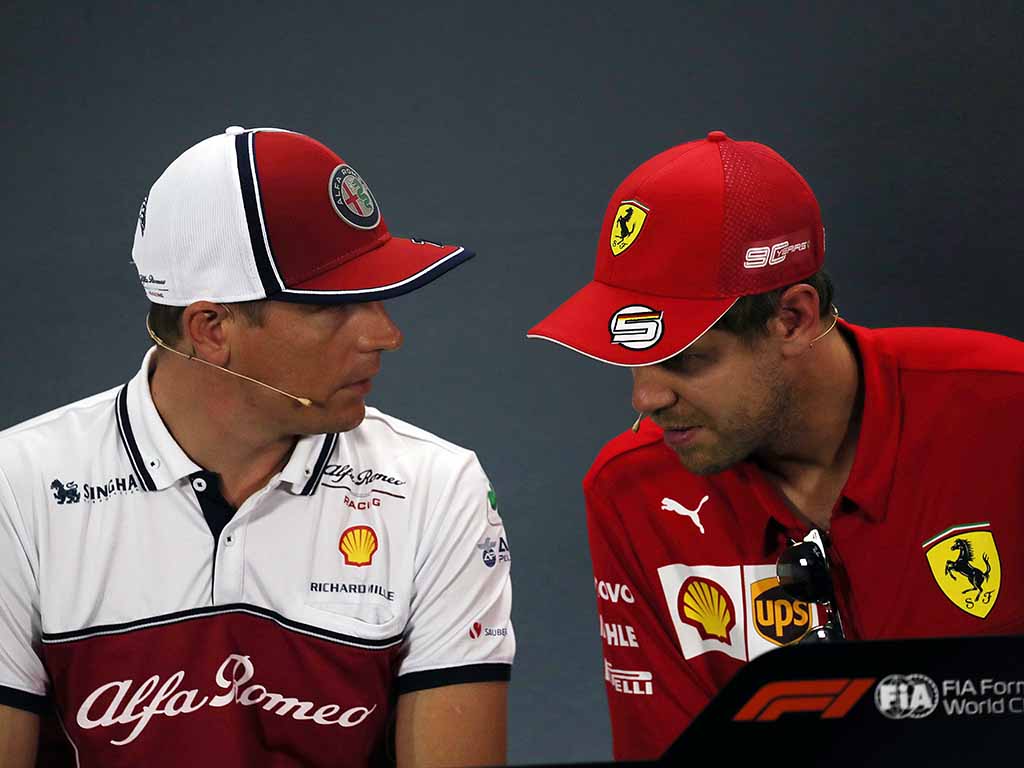 Kimi Raikkonen doesn't believe the relationship between Sebastian Vettel and Ferrari is as bad as people are making out.
2020 will be Vettel's final season with the Scuderia before Carlos Sainz makes the move from McLaren to take his place.
At first we were told that this was a mutual decision between both parties to go their separate ways, but as it turned out that wasn't the case.
Once Formula 1 arrived in Austria to get the season underway, Vettel revealed that Ferrari had never offered him a new deal as they had claimed, and that the decision to split was also fully the team's responsibility.
So unsurprisingly there has been plenty of talk surrounding the strength of the relationship between Vettel and Ferrari in its closing stages, though Raikkonen, who is a former team-mate and close friend of Vettel's, thinks people are making things out to be worse than they are.
"I spoke to him briefly on the first weekend of the race, we ran our way before the start," he told Motorsport-Total.com.
"I don't know much more. What happens there doesn't really bother me.
"I doubt that they have such a bad relationship as many people now claim.
"Sometimes it's just that you leave the team and separate the paths. We will see how his future develops.
"I wouldn't overstate how difficult it is for him now after these races. It wasn't the easiest start for us [Alfa Romeo] either. I'm sure there's more in Ferrari."
Get your hands on the official Ferrari 2020 collection via the Formula 1 store
Raikkonen was Vettel's team-mate at Ferrari until 2018 when the Finn left to join Alfa Romeo.
He was replaced by Charles Leclerc who now has a contract in place with the team until 2024, leading some to question whether or not he would get preferential treatment over Vettel in 2020.
So far that hasn't been the case, and Raikkonen doesn't see how it would be in Ferrari's best interests right now to start favouring Leclerc.
"I'm sure they both get exactly the same treatment," he said.
"It's also in their interest to achieve the best possible result with both cars.
"So I don't see any reason why they should do that."
Vettel has been linked with a seat at Aston Martin for 2021, reportedly taking Sergio Perez's place.
Interestingly Perez has then been linked with Raikkonen's spot at Alfa Romeo.
Follow us on Twitter @Planet_F1 and like our Facebook page.