Kimi unsure where 'good' Perez battle went wrong
Kimi Raikkonen was enjoying a "good battle" with Sergio Perez across the British GP, but it would end in a spin for the Finn.
After losing control of his Red Bull during sprint qualifying, Perez was left to start from the pit lane.
Progress through the midfield was slow and steady, but there was some drama near the end as Raikkonen spun when squeezed onto the kerb at Turn 17 as he tried to avoid colliding with Perez.
The stewards launched an investigation, but ultimately decided to take no further action after both drivers stated that neither was to blame.
"The stewards heard from the driver of Car 7 (Kimi Raikkonen), the driver of car 11 (Sergio Perez), team representatives and reviewed video evidence," their report stated.
"Cars 7 and 11 went through turn 16 almost side by side, with Car 11 slightly in front on the inside of the left hand turn. At the entrance to turn 17, Car 7 was forced onto the kerb to avoid contact and spun as a result.
"In discussions with the drivers and team representatives, they all felt that no one was predominantly at fault. The stewards agree and take no further action."
Until that moment, Raikkonen said he had been enjoying battling with Perez throughout the British Grand Prix, then suddenly he somehow ran out of space.
"We had quite a good battle over the race," he told reporters.
"We were next to each other, there was space, and then there wasn't space, he turned, I don't know."
It was a race though of constant defence for Raikkonen, who wants Alfa Romeo to find some more pace so that he no longer needs to constantly look in his mirrors.
"I think in the end I was more watching my mirrors than forward all the time," he explained.
"The race was purely for trying to defend and we need to be faster, we tried, and I'd rather fight for the position than just finish 11th."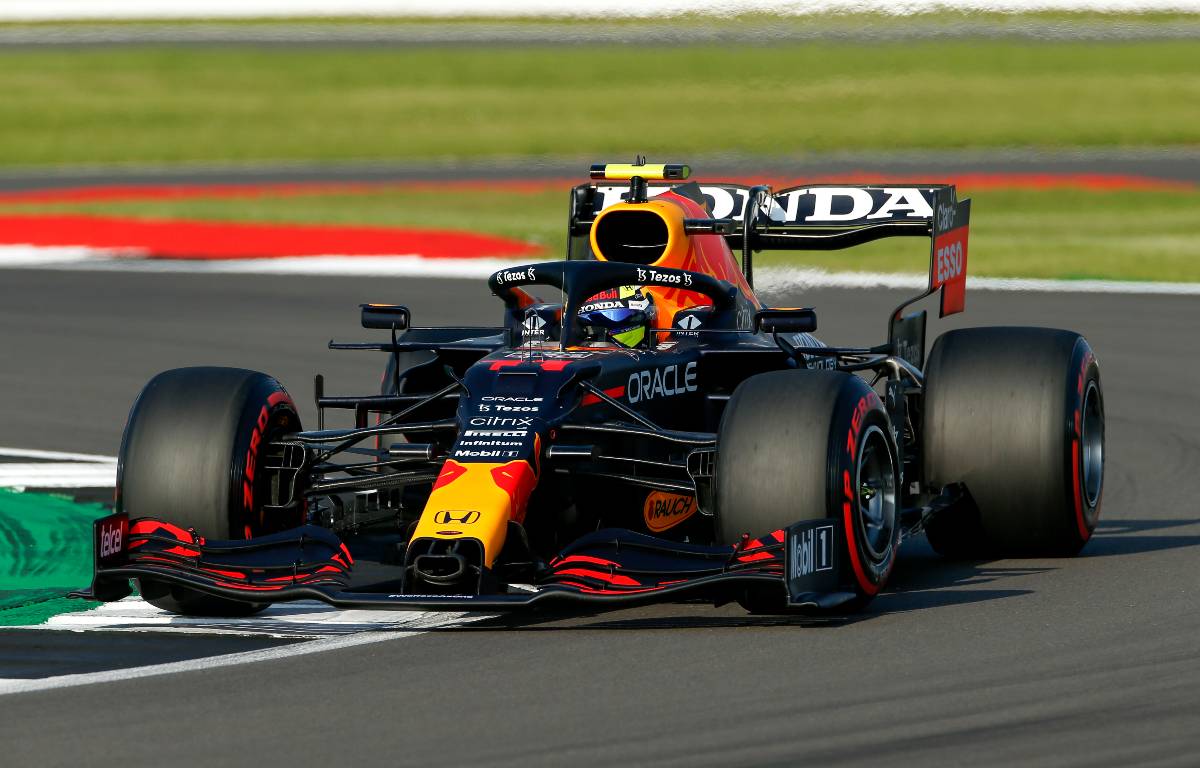 Red Bull merchandise is available to purchase now via the official Formula 1 store
For Perez this was a weekend which he simply wants to forget about.
"With my mistake from yesterday, today we were able to make a lot more progress than yesterday," he stated.
"But then at the end, I think we could have finished seventh, I was looking after the tyre better than the people ahead, but we went for the fastest lap for some strategic reasons.
"I think overall it is a weekend just that we have to forget and aim to come back stronger."
Perez would finish the British Grand Prix down in P16, one place below Raikkonen.