Robin teased father Kimi over Portimao crash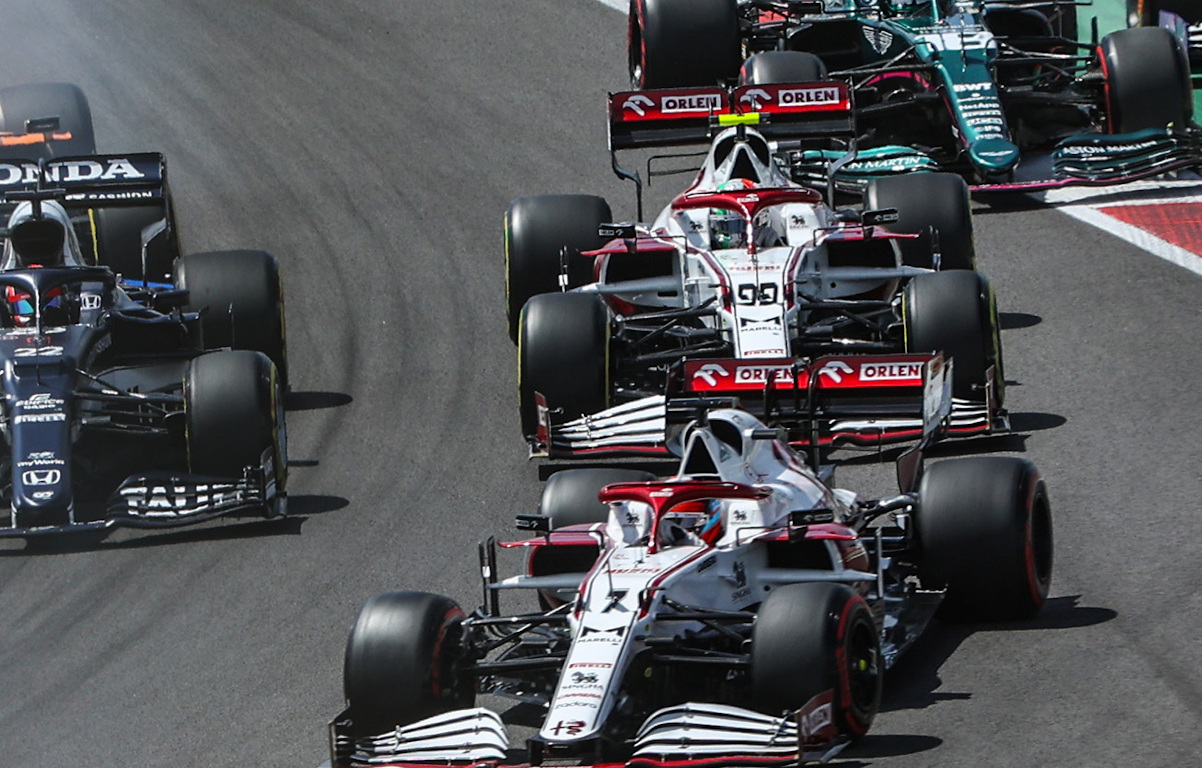 Kimi Raikkonen's Portuguese Grand Prix crash went from bad to worse when he got home only to have his son, Robin, tease him about it.
Raikkonen's race at the Portimao circuit ended almost as soon as it began, the Finn crashing into his Alfa Romeo team-mate Antonio Giovinazzi at the start.
Looking at his steering wheel to change a switch, Raikkonen drove into the back of the other Alfa Romeo.
While Giovinazzi's car escaped without damage, Raikkonen's front wing broke off and became dislodged under his front tyres. His race was over.
The 2007 World Champion admitted responsibility and explained what happened.
But failing to look forward is one of the many rules he has taught Robin, resulting a bit of teasing from the six-year-old.
"I think the worst thing was my son was telling me that 'you always tell me look forwards' when he's driving a go-kart'," Raikkonen said with a laugh, adding: "He gave me a bit of that…"
Check all the latest 2021 teamwear via the official Formula 1 store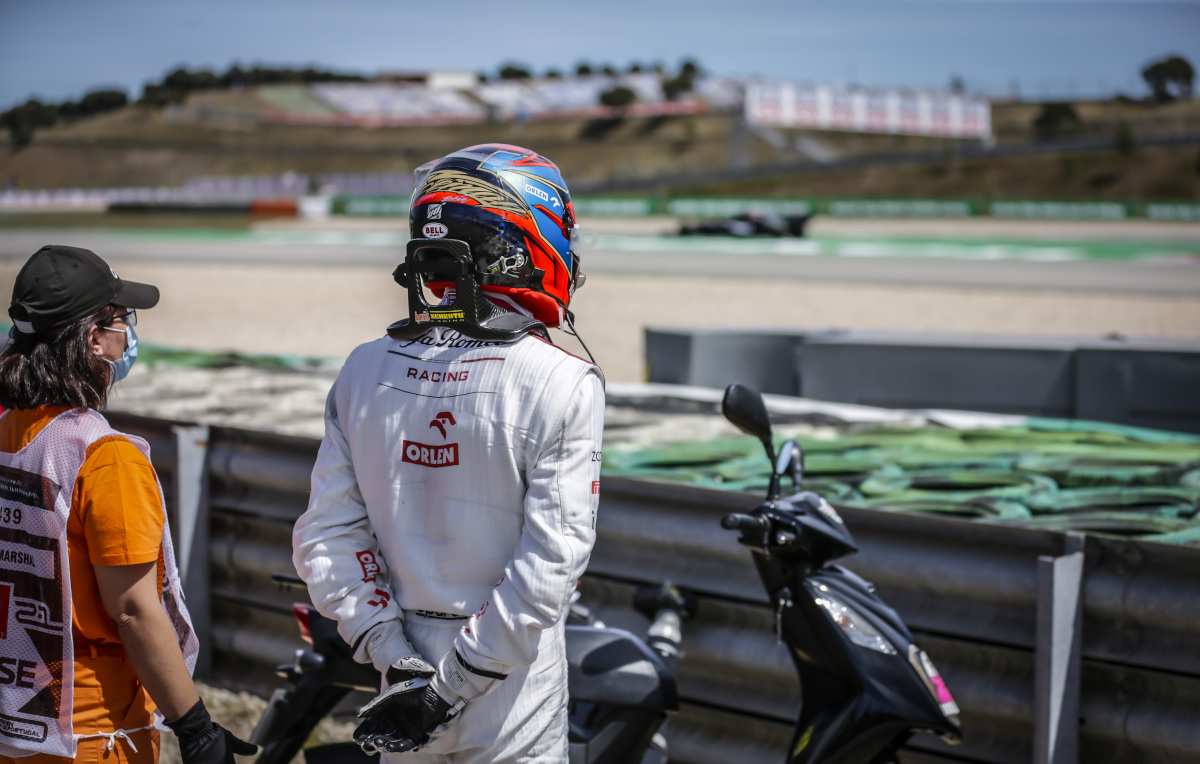 Raikkonen's crash meant he has yet to get off the mark this season, denied his points-scoring finish at Imola through a 30-second time penalty for a restart infringement.
He does, however, believe Alfa Romeo are heading in the right direction.
"If you are comparing where we were four years ago, we are definitely in a lot better position in any way that you look at the team," he said.
"They were almost gone at that time, but it takes a long time to rebuild, to get the people back.
"Obviously the facilities are there to do a good job. Then obviously last year the engine was a bit difficult, but also the car wasn't where we would obviously want it to be. So in the end it's always the package.
"It doesn't matter if you have the best engine but the worst car, you are not getting the best out of it. But I think there's all the tools and all the manpower to do a good job."
But there is a lot more work to be done still.
"It's a bit closer than we were last year," he said. "We never expected to be in the middle of the pack, but we need to improve. That's clear."
Follow us on Twitter @Planet_F1 and like our Facebook page.