Italian pundit and former racing driver Davide Valsecchi says that on current form Kimi Raikkonen is one of the top five drivers on the grid.
After a slow start to the season, the Finn has impressed in recent times, regularly getting the better of team-mate Antonio Giovinazzi and the Ferraris.
Valsecchi says that, after the first few races, he thought the 40-year-old was too old and ready to retire, and expected Giovinazzi to win the inter-team battle.
Now though, he has changed his mind.
"I thought that maybe Raikkonen was too old and at the end of his career, and so I said that Giovinazzi could take a big advantage from that," Valsecchi said on the F1 Nation podcast.
"But Raikkonen just woke up and is delivering so well at the moment. I think that in the last four weekends, Raikkonen is in the top five on the grid at the moment.
"So Giovinazzi, against this level of Kimi Raikkonen – he cannot maintain it."
After Raikkonen's recent resurgence, Alfa Romeo boss Frederic Vasseur suggested the team want to keep him on for 2021.
Head on over to the Formula 1 shop for all your official Kimi Raikkonen merchandise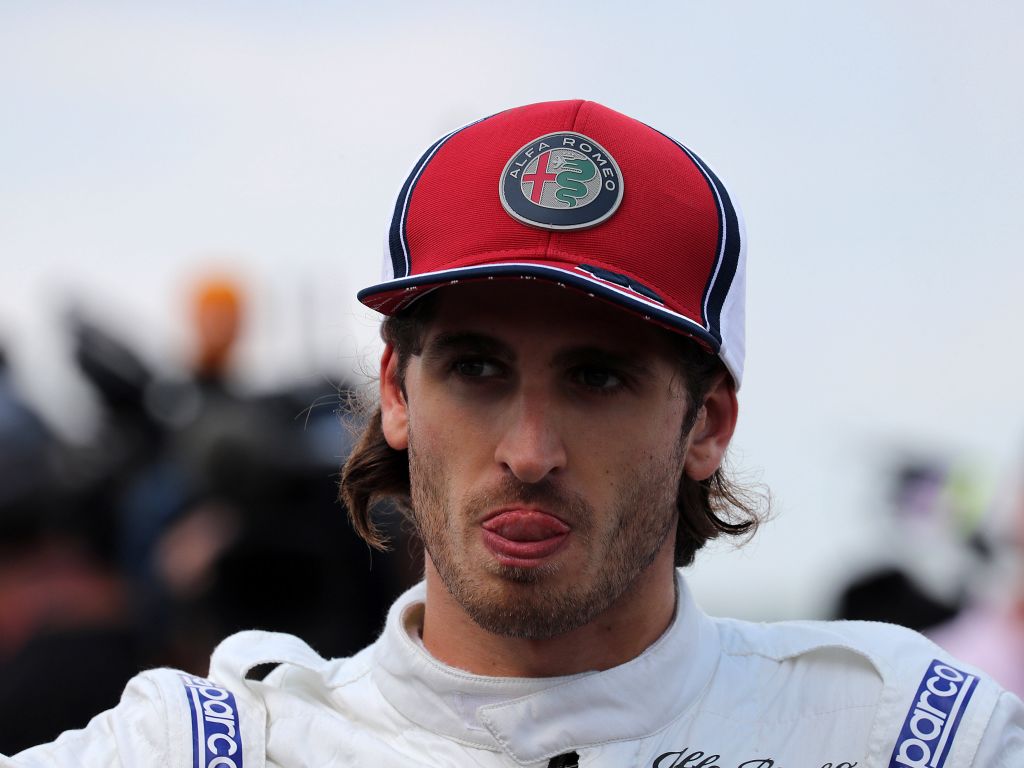 With Mick Schumacher and Robert Schwartzman impressing in Formula 2, Valsecchi thinks that Kimi staying could spell the end of Giovinazzi's time in F1.
"I think that if Raikkonen decides to keep going with his career – it seems that Alfa Romeo is waiting for him – if he says 'yes, I'm going to race next season', I think for Giovinazzi it will be the end because Schumacher is performing very well in F2," Valsecchi added.
"He's showing very good maturity and is aggressive also. He looked a bit like his father at the last race. Then you have Schwartzman, very talented.
"So the places in Formula 1, there are not so many. Two in Alfa Romeo, two in Haas, and I think that at Alfa Romeo one is for Raikkonen, then you have to consider [Sergio] Perez, it's not possible that he's going away.
"So with not many places, I think that for Giovinazzi it will be hard."
Raikkonen has finished ahead of former team-mate Sebastian Vettel at the last three races.
The German has endured a difficult season, and Valsecchi says his struggles make Ferrari's decision to get rid of him understandable.
"In Italy, most of the fans were disappointed about the choice at the beginning of the season to announce [Carlos] Sainz. But now, I think they realise the time at Ferrari for Sebastian was finished," he said.
"He's not closing his adventure at Ferrari very well at the moment. He's not delivering the results, he's not performing.
"Every run in the car, he's much slower than Leclerc. It's not so easy to explain why he is so much slower. Maybe a lack of confidence, but every time six tenths – it's too much."
Follow us on Twitter @Planet_F1, like our Facebook page and join us on Instagram!