Kimi's wife more emotional over his retirement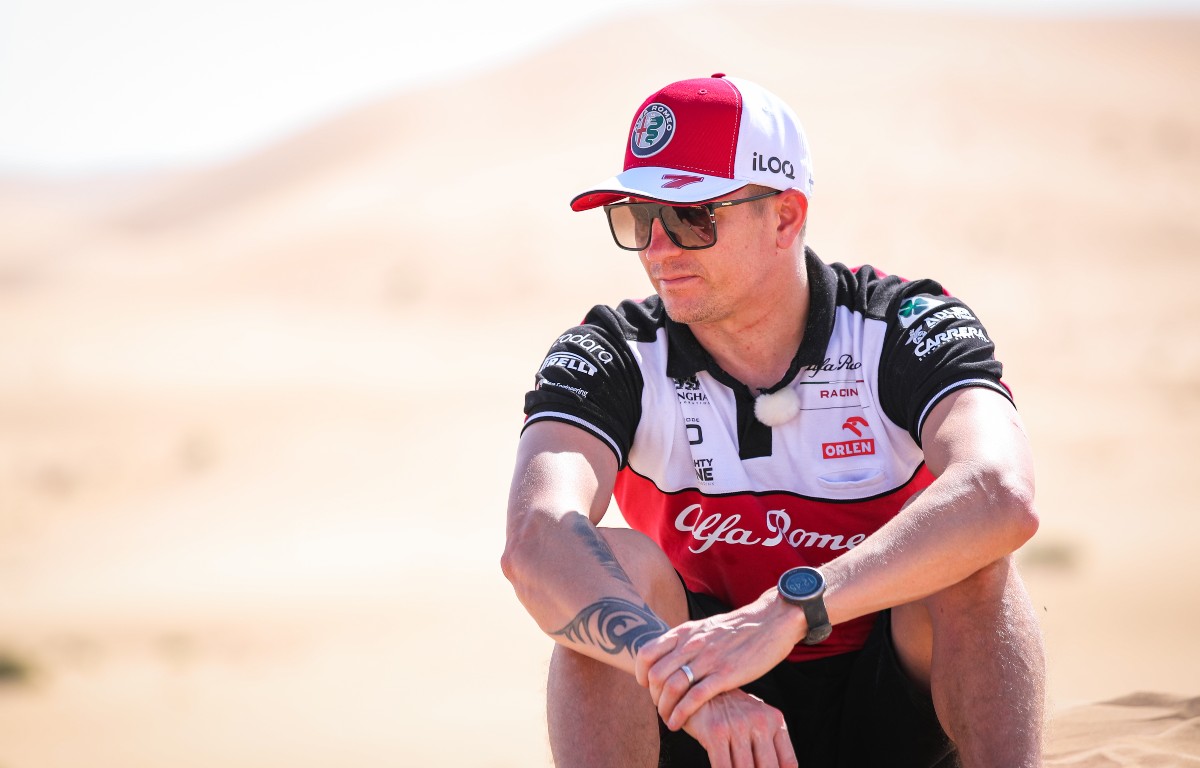 Kimi Raikkonen is looking forward to ending his Formula 1 career, and will leave the emotions to his wife.
Raikkonen is certainly not one to hype up a situation, but the significance of that chequered flag falling in Abu Dhabi can not be undersold.
Once that occurs, it will be the end of Raikkonen's F1 career, one which has seen him become the most experienced grand prix driver of all time, picking up a World Championship and 21 race wins since starting out in 2001.
His career started with Sauber, it will end with the same team now known as Alfa Romeo, so all the ingredients are there for an emotional climax.
Well, not for Raikkonen, but he believes his wife Minttu will be emotional. As for the kids, taking after their father, they probably won't care that much.
Ahead of his final F1 race weekend – Kimi and all the drinks! 😎😆#F1 #KiitosKimi pic.twitter.com/T6GZwo146w

— Formula 1 (@F1) December 9, 2021
"I think for sure my wife will be more emotional about it," he told reporters in Abu Dhabi.
"I doubt that the kids will really care either way, I think they will find other things to do that are more interesting.
"They like coming to a warm country and be in a pool and other things but it's nice to have them here."
Raikkonen himself is simply looking to escape Formula 1 life, having previously cited the calendar and how structured his life is around Formula 1 as motivation to stop.
So, he looks forward to settling into a more normal life.
"I'm looking forward to get the season done," the Finn confirmed.
"It's nice that it comes to an end and I'm looking forward to the normal life after."
Of course Raikkonen does have some emotional connection to the sport, having built up friendships in the paddock over the years.
One of his strongest is with Sebastian Vettel, who said that should anyone quarrel with Raikkonen, then they are the problem.
So, Raikkonen says he will now be able to spend time with some of those friends outside of the F1 environment once he has retired.
"I met a lot of people I work with, a lot of good people, and some of us became friends [and formed] friendships," he explained.
"Generally we are so busy anyhow, it is always that it's not really a place to say we are friends together. It's not the place to really have time to do anything.
"We can meet outside of all the hassle if we want. I think if one thing [I'll also miss], maybe the racing, but there's other racing series that are probably better, more fun for pure racing. So it's impossible to say."
Is Raikkonen hinting at possible further involvement in racing there? As it stands, his schedule for next year is completely free.
"Right now I'm not looking at anything apart from finishing the year," he confirmed.
"We'll see if there's some interesting things that comes out, if it makes sense maybe I'll do it, but I have zero plans right now."
Alfa Romeo are running a special livery on Kimi's car this weekend 😅👏 pic.twitter.com/Dr79SU3wIA

— ESPN F1 (@ESPNF1) December 9, 2021
Alfa Romeo are running their own fitting tribute to Raikkonen at his final race, with a message of 'Dear Kimi, we will leave you alone now' on the livery.
That of course is a reference to his famous "just leave me alone, I know what I'm doing" line uttered in Abu Dhabi back in 2012.
PlanetF1 Verdict
Emotions flow as Raikkonen says farewell to F1
Kimi Raikkonen is ready to have a normal life after the final race of his career this weekend.