Krack: 'Red Bull investigations will not lead to anything'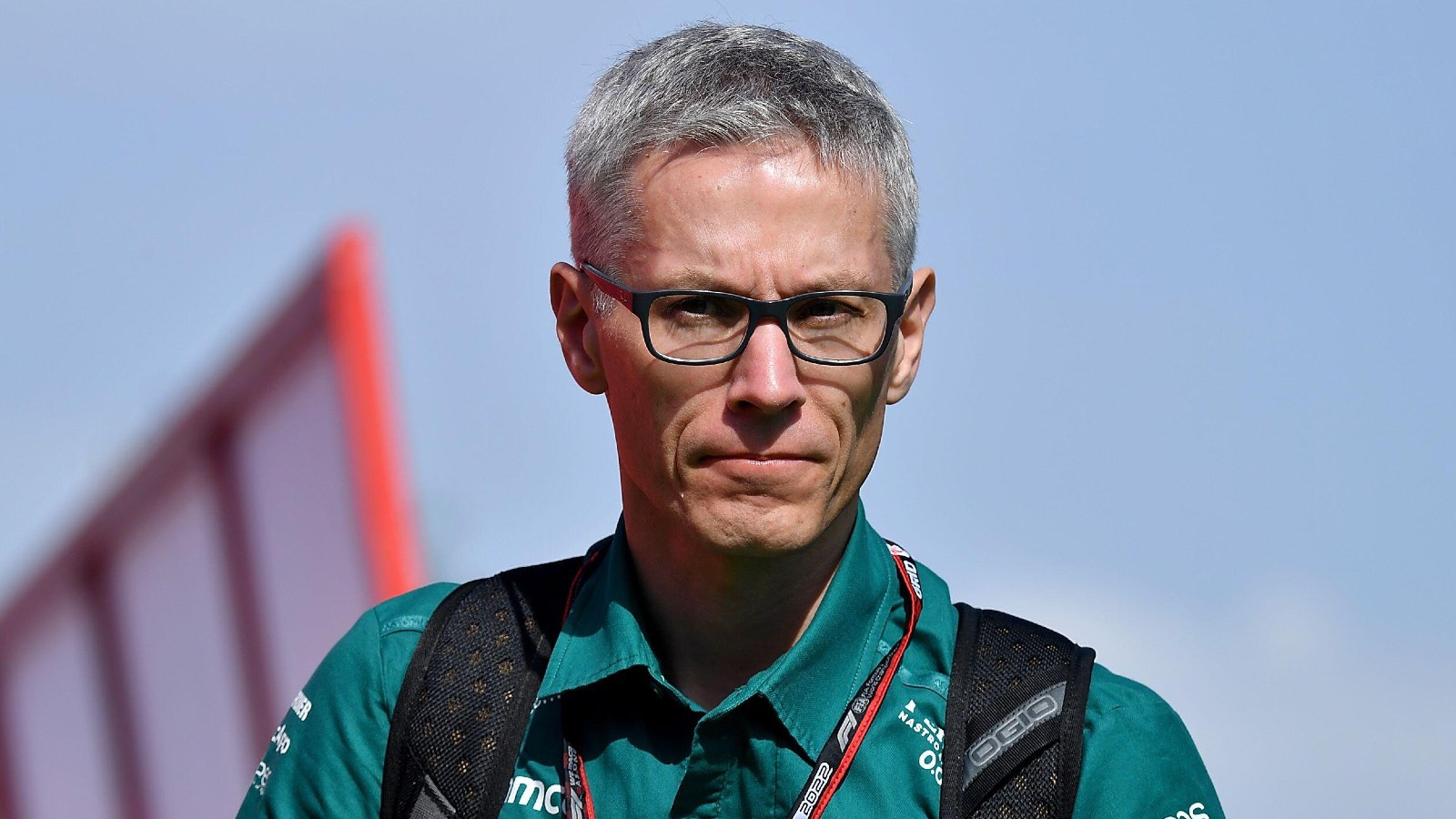 Aston Martin team principal Mike Krack said he does not believe Red Bull's investigations into the AMR22 will lead to anything.
Krack has faced quite the task since taking over the top job at Aston Martin. He has been in charge of trying to overturn the team's dreadful run of form and his latest challenge saw him facing accusations of copyright.
When the team unveiled the heavily upgraded AMR22 at the Spanish Grand Prix, it bore a striking resemblance to Red Bull's RB18 which drew suspicion from both within and without the paddock.
Although some had left Red Bull to join them, Aston Martin insisted no rules had been broken and that the second version of the car had long been in development.
The matter was cleared by the FIA but Red Bull have insisted they are continuing with the investigation with Helmut Marko going as far as to say that they had proof data had been downloaded.
Krack though does not expect anything more to come of it and in his opinion, the matter is over.
"I do not expect anything more, to be honest. I think we will concentrate on ourselves," he told Reuters in Monaco. "I think their investigations will not lead to anything and I think they will have the championship battle to concentrate on.
"We are not really concerned because we haven't done anything wrong."
Aston Martin are hopeful the new car has a higher ceiling than its predecessor and Krack is confident they can change the season's trajectory.
"We have not even had a third of the season. We can still be world champions mathematically," he joked. "We don't give up. The season is far from being a write-off.
Race day in Monaco! 🤩

Where are you watching from?#F1 #MonacoGP pic.twitter.com/iFmM3JG4F5

— Aston Martin Aramco Cognizant F1 Team (@AstonMartinF1) May 29, 2022
"We have good people, we have made a first step with the concept change and it shows how well the team can analyse and react; it's not too proud to change direction," he added. "I would be surprised if we finished the season where we are now."
Lance Stroll too is optimistic about the car's future, saying it provided 'more opportunities to develop.'
"I think that with the modified AMR22 there are many more opportunities than the previous version," the 23-year-old said, as reported by motorsport.com.
"With the launch version we were competitive in some races, like Imola and also in Miami. In fact, in Florida we went in Q3 and also in the points."
"But with this car, last weekend in Barcelona, ​​we really struggled. So I think it's the nature of the track that makes us go well or not. Maybe we still have to work on the high speed tracks, we are weaker in that type of track. curves, the fast ones.
"On the low-speed corners, on the other hand, the car appears to be much more competitive and I think there are opportunities to further develop the car in both the slow and fast corners thanks to this new design philosophy. This is very positive."