Kubica: Hamilton won No6 without fastest car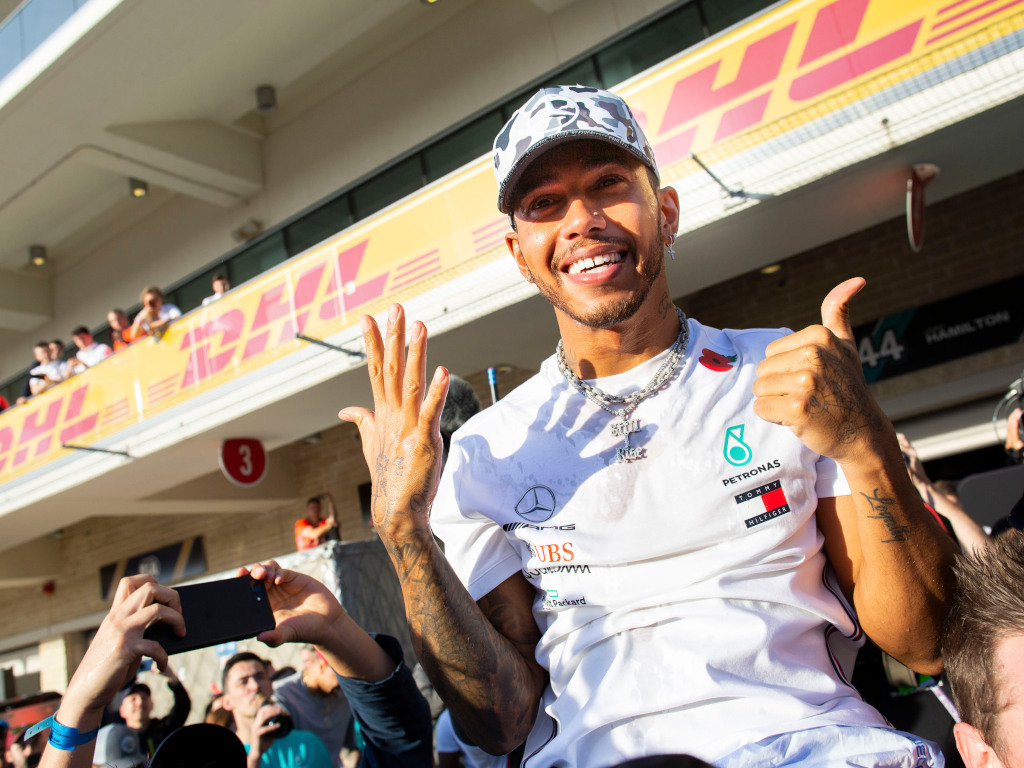 Robert Kubica has hailed Lewis Hamilton's sixth World Championship as perhaps his best because he won it despite not always having the fastest car.
Mercedes made a perfect start to the 2019 campaign, winning the first eight races of the season with Hamilton taking six of those P1's.
However, after the summer break Ferrari emerged as a true threat to their rivals and took over the tag of fastest team for outright pace.
Strategy and reliability in that time has often let Ferrari down though, with Mercedes and Hamilton in particular finding a way to get the job done. And it's that will to find a way that has impressed Kubica when it comes to Hamilton's sixth World Championship.
"I think number six says everything," he told reporters at the Brazilian GP.
"Especially I think this season he has shown that even in many races where he was not in the fastest car he was still able to win those races or make the difference.
"This is what I think makes Lewis a tough guy to beat, or nearly impossible. So it's tough for the others, it's good for him.
"I'm happy for him. We've known each other for very long and he showed this year some extraordinary driving. I think this year in some races he was really doing a hell of a job."
Hamilton expects the magnitude of his achievement to sink in when the season ends, but before then he still has two races to try and win.
"Your mind's always just on what's next, focusing on how you still have two races to win. It's not really until the end of the year that you start to kind of sit back and let it sink in," he explained.
"But it is quite hard to grasp just how incredible the whole journey has been to this point and that we're still building. When people talk about history, it just doesn't fully resonate at the moment. I'm sure at some stage it will."
Follow all the action from the Brazilian Grand Prix with the PlanetF1 live centre