Kubica on 2020 plans: They stand pretty well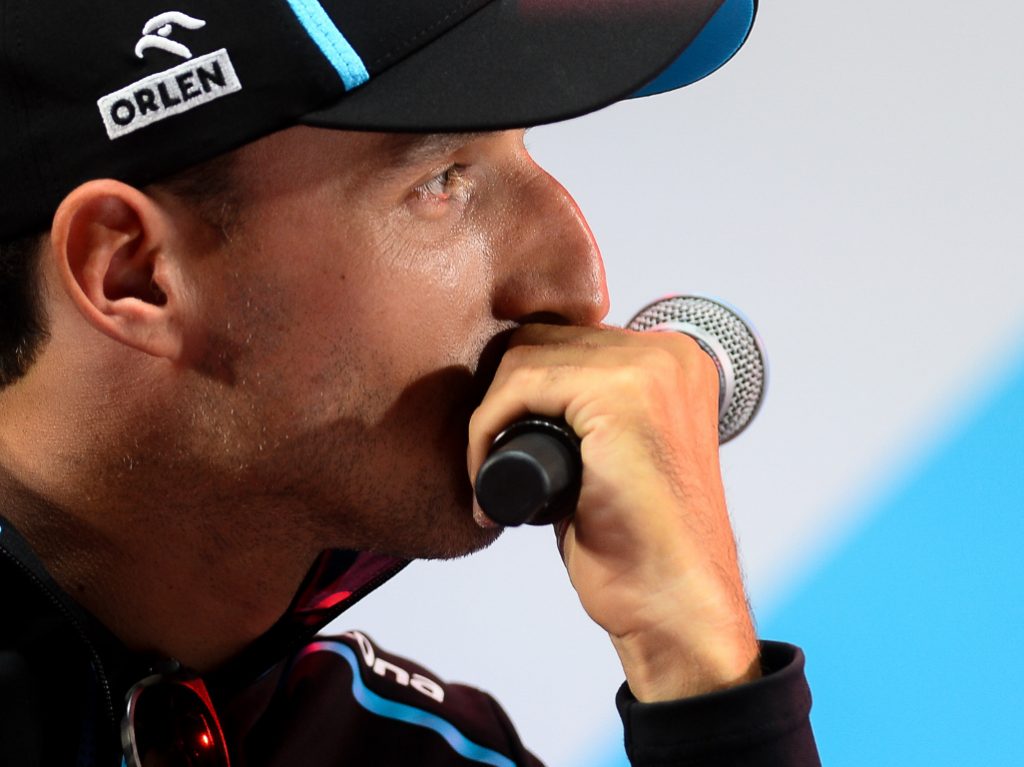 Linked to a test driver deal with Haas that would free him up to race in another series, Robert Kubica his 2020 plans are progressing "pretty well".
Returning to the F1 grid with Williams this season, 2019 has been anything but a fairytale comeback for Kubica.
The Pole has managed just one poinit the entire season, Williams' only point of in what has been a woeful campaign for the Grove team.
Kubica announced back in September that 2019 would be his first and last season racing for Williams with the 34-year-old now linked to Haas.
The American outfit is believed to have offered him a test driver role that will give him the freedom to race in another series.
Asked about his plans for next year, Kubica replied: "They stand pretty well, I would say.
"Of course, time is running and the clock is going ahead but I'm pretty confident things are looking good.
"Of course, every week something is happening, in positive and negatives, but it's moving.
"So, I'm pretty relaxed and working, as I always said, since Singapore when I was asked.
"For me, racing is something which I'm looking forward and working on this and probably also combining different programmes."
Kubica also weighed in on his own driving in this year's championship, saying his ability – despite his arm injuries – has been hidden by Williams' disappointing FW42.
"I think the general picture is massively hidden by what we went through this season and many things did not help and actually did influence in a negative way what I was able to do.
"But, you know, coming back to a competition sport, as Formula 1 is, on the highest level of motorsport, after a long time and with my limitations a lot of people did not even think I would be able to race.
"I heard many stories that in Turn 1 that will not be able to react to situations and probably the opening lap is one of the things, which I managed well this season. I heard rumours that I would not be able to race in Monaco, and probably Monaco was one of my best drives during this year, although I was still far behind.
"But feeling-wise it was positive. I'm leaving this season, of course not happy with the general performance, but pretty happy with how my body, my mind and my brain reacted to the difficult challenge I had this year."
Follow us on Twitter @Planet_F1 and like our Facebook page.