Kvyat: 'A horror movie mixed with black comedy'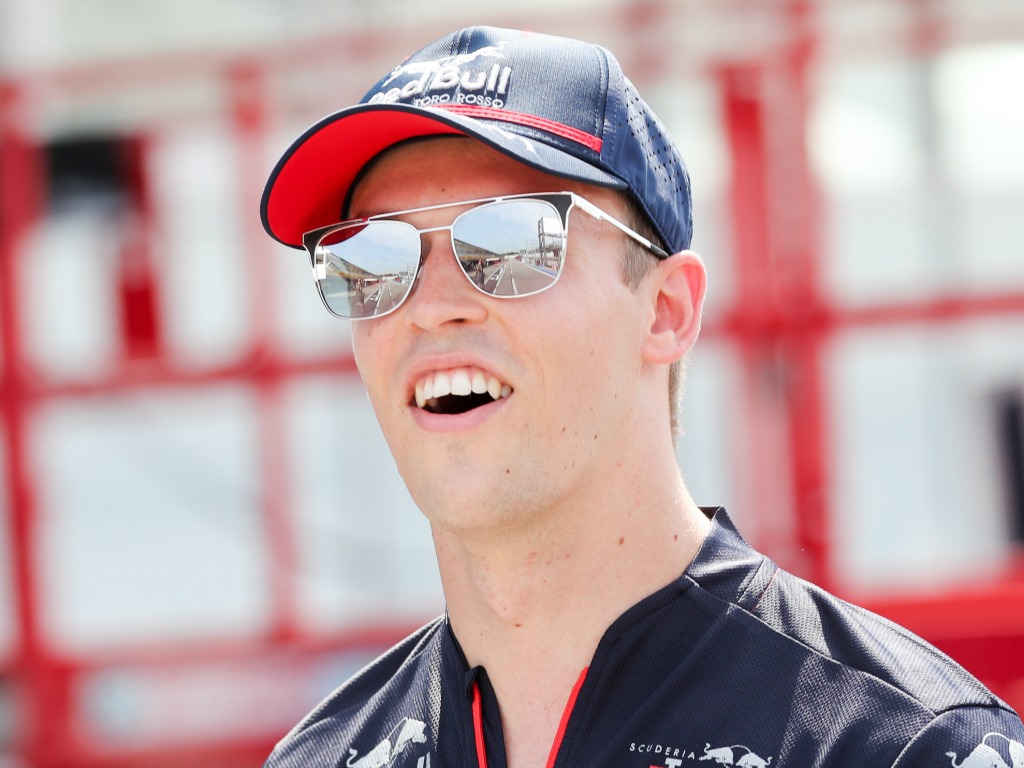 Podium finisher Daniil Kvyat gave the perfect description of the German Grand Prix: "a horror movie mixed with black comedy".
With Lewis Hamilton, Charles Leclerc and Valtteri Bottas all out of the podium picture, it created a fantastic opportunity for fresh face to clinch a top three spot.
And Kvyat held onto his after being passed by Sebastian Vettel for P2 in the closing stages, bringing his third career podium  finish and first since the 2016 Chinese Grand Prix back in his Red Bull days.
"It's amazing to be back on the podium," Kvyat told Martin Brundle in the post-race interview.
"After so many years with Toro Rosso, it's great to bring a podium to the team.
"The race was crazy and finally I managed to put everything together to get this podium – I'm really happy.
"The race was a horror movie mixed with black comedy. I thought the race was done for me but it came alive again.
"It was a rollercoaster, a bit like my whole career."
If Kvyat's weekend was not already good enough, he is also celebrating becoming a father after his partner gave birth on Saturday night. He is hoping to make it back home in one piece.
"I'm desperate to go back, but I think I'm on the same flight back as Max tonight..," he said to Sky Sports F1. "Half a beer only!
"It was an amazing race. It's all a bit surreal at the moment and I need a bit of time. But I'm so happy, thanks to everyone in team for an incredible day."
Kvyat gave Toro Rosso their first podium visit in 11 years, since Sebastian Vettel's victory at the 2008 Italian Grand Prix, and team boss Franz Tost hailed the Russian's maturity and level head throughout the race.
"I'm delighted for the team, for Honda and also for Kvyat," Tost added to Sky Sports F1.
"He made zero mistakes and always kept us informed about the situation. We called him in and were one of the first to put him on the dry tyres which was not correct from our side.
"Fortunately we were able to correct it immediately and Daniil went back out on the inters and everything worked well until the end when we changed once more to the dry tyres.
"The rest was just a controlled race from his side."
Follow us on Twitter @Planet_F1 and like our Facebook page.