Kvyat slams stewards for 'bullsh*t' penalty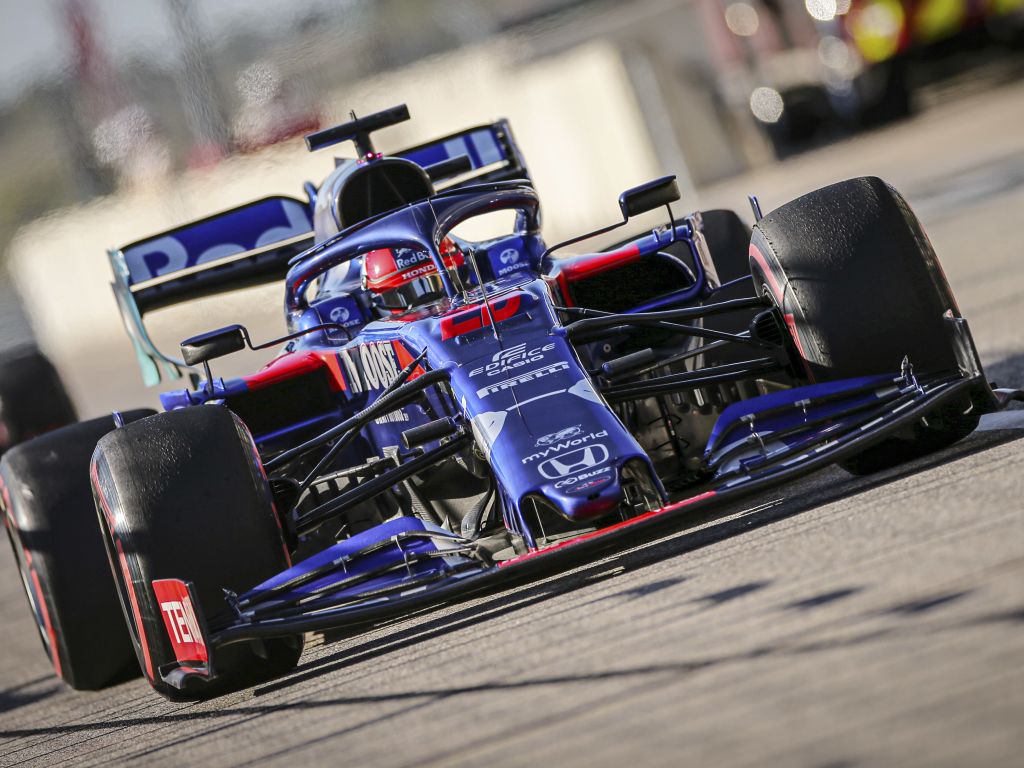 Daniil Kvyat has been given a five-second time penalty for causing a collision with Sergio Perez on the last lap of the United States GP.
The Russian driver had crossed the line P10, but the stewards judged him to have done so by taking out Perez. The penalty sees him drop to P12 and out of the points.
This is the second race in a row that the stewards have taken action against the Toro Rosso driver – Kvyat was handed a ten-second penalty in Mexico after sending Nico Hulkenberg into the barriers on the last lap.
Speaking to the media after the race, Perez was far from happy with the actions of his rival.
"He came so close under the yellow flag and then he pushed me off," said the Racing Point driver.
"Is that OK? He just broke my car.
"I lift for the yellow flag, he came really close to me, he just attacked me afterwards. And then into 15 he just pushed me off, came and crashed into me. I gave him enough space and he just pushed me off the track.
"He broke the front wing, suspension, he just crashed into me and I gave him a lot of room."
2 weeks in a row for the torpedo. #kvyat #perez pic.twitter.com/MDrk6hbFXk

— Niek (@TOPPSNIEK) November 3, 2019
Kvyat unsurprisingly saw the incident differently and made his feeling towards the stewards clear after the race.
"F*ck. That's bullsh*t, that's unbelievable," the Toro Rosso driver told Ziggo Sport.
"Stewards are completely… I don't know, I have no words. It's stupid, so stupid.
"I just went around the inside and he closed the door on me, it's normal, then we touched and I overtook him around the outside. This isn't acceptable, really."
Follow us on Twitter @Planet_F1 and like our Facebook page.