Aston Martin dilemma? The Lawrence Stroll headache caused by his own son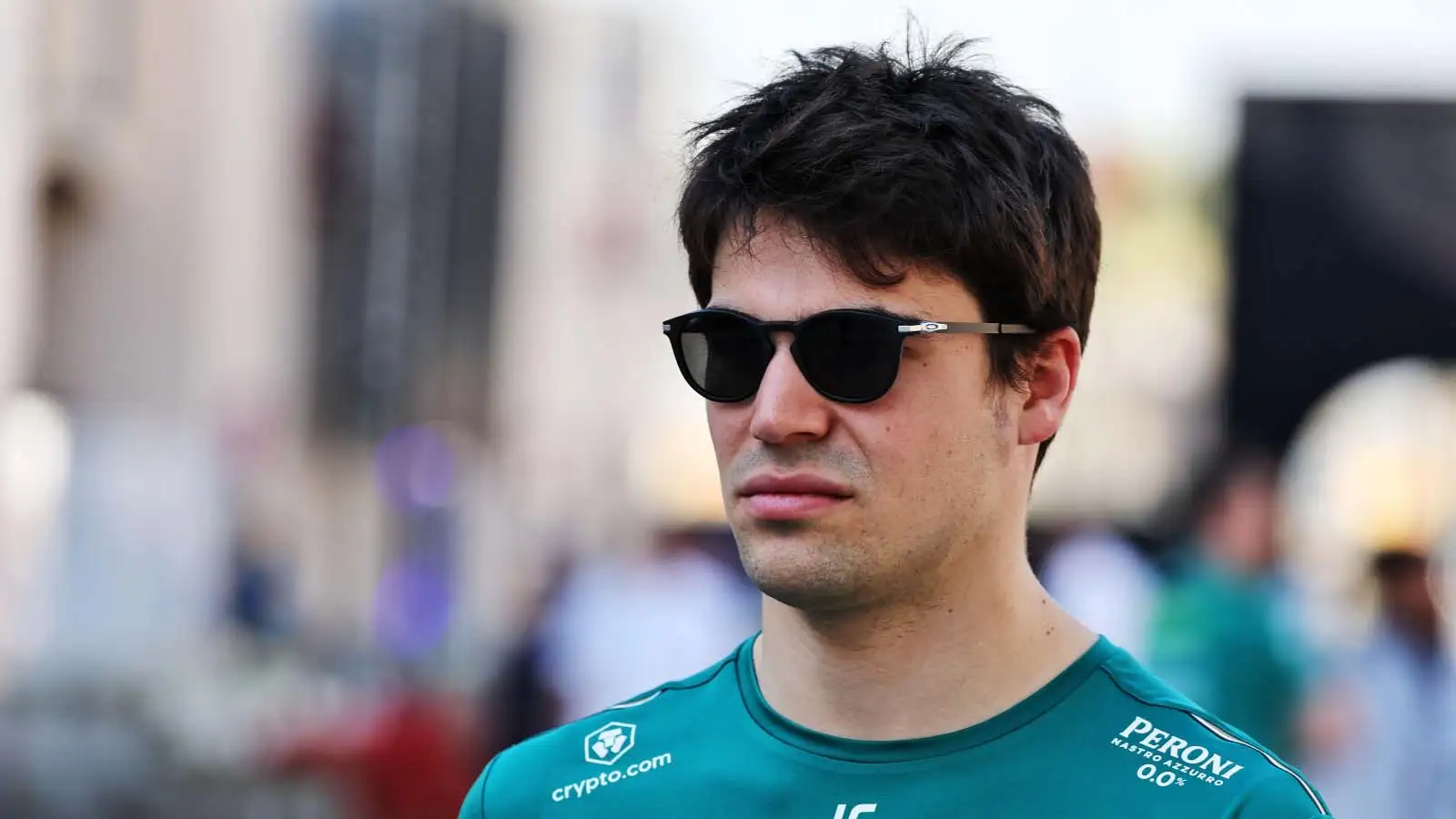 Lance Stroll's failure to show up in Monaco comes at a time when Aston Martin are attempting to secure their place near the front in F1, but this is a team originally created to be his platform.
Going back just three months, it seemed unfathomable that Fernando Alonso would prove one of the revelations of the season, with the two-time World Champion scoring five podiums from six races and only just missing out on third place in the other.
Only Max Verstappen can boast more podium appearances, and Alonso's metronomic consistency, long a critical weapon in his armoury, shows no sign of fading away any time soon.
Alonso is no stranger to competitive F1 cars, having won two world titles in 2005 and 2006 with Renault, plus his 2007 season at McLaren and spending years trying to bring glory to Maranello during his Ferrari stint.
But that same comfort and ease isn't there for team-mate Lance Stroll, who appears to be struggling to come to terms with the competitiveness of the machinery under him and whose current performance levels are making Aston Martin a one-man team as the Constructors' Championship starts to heat up.
Despite Alonso's performances, Aston Martin are just a single point ahead of Mercedes. The Brackley-based team have had a slower start to the year than Aston Martin but, thanks to having two drivers competing at the same level, are bringing the fight to their better-performing customers.
The headache for Aston Martin, and team owner Lawrence Stroll, is that the driver not performing to the potential of the car is his own son, with the entire operation only coming about due to the Strolls turning their attention to F1 as Lance closed in on a career in the top flight.
It's a similar situation to the one McLaren found themselves in last year, where Daniel Ricciardo wasn't able to provide adequate backup to Lando Norris.
While Norris was bringing home result after result, Ricciardo consistently failed to deliver. The outcome was that McLaren ended up losing fourth place to Alpine in the Constructors' Championship, due to Esteban Ocon and Alonso being a more efficient duo than Norris' one-man efforts – a costly loss which is quantifiable in millions of dollars of prize money.
With Aston Martin making all the right moves in terms of building themselves up as a Formula 1 team, with significant investment into their factory and facilities as well as high-profile signings like former Red Bull aero chief Dan Fallows as their technical director, Lawrence Stroll now finds himself in the unenviable position of having the team that started off as a vehicle to allow Lance to show his talents evolve into a genuine front-runner.
The problem for him now is that his son, talented as he is, is not yet able to perform at the level that Alonso is – there are very few drivers in the world who could even get close.
From the get-go in Monaco, Stroll struggled to keep pace with Alonso. Ending Friday practice half a second off the Spaniard, Stroll did end FP3 in third place but there was never a proper indication of what Alonso's outright time could be due to various incidents. Once qualifying began, Stroll fared well in Q1 but his problems really began in Q2.
A less than optimal out-lap put him on the back foot for his first flyer, followed by the weighbridge incident that cost him time before another flying run. On that run, he picked up damage to his floor from running over debris from Norris' barrier strike at the chicane.
Doomed to start in the lower midfield, Stroll never was able to claw himself back into contention after picking up some damage on the first lap and, struggling with brake issues, had an embarrassing end to the race as he bounced off almost every barrier in the second sector.
While reasons and excuses can be offered for Stroll's inability to get the car into the points, in similar fashion to Sergio Perez's self-inflicted troubles in the Red Bull, the reality is that Stroll has never been ahead of Alonso this season.
Miami was a similar missed opportunity, with Stroll qualifying only 18th and finishing 12th, while Alonso stormed to an untroubled third place.
PlanetF1.com recommends
Lance Stroll addresses the haters who don't believe he belongs in F1
'People who know Lance Stroll say he doesn't work hard enough'
It hasn't all been bad, of course. Stroll put in a strong race to fourth in Australia, seventh in Azerbaijan, and there won't be a single negative comment ever said about his heroic drive to sixth place in the season-opener in Bahrain after his pre-season wrist injuries.
But, in the brutal world of F1, Stroll's less-than-ideal preparations for the season are no longer a relevant asterisk to put beside the gap that appears to be growing, not shrinking, between what he's achieving and what Alonso is doing in the same machinery.
As I wrote in my Qualifying Winners & Losers column on Saturday, if Aston Martin had two Lance Strolls signed, would anyone think the AMR23 is a front-running car?
And, just to upset the Sebastian Vettel fans, given that Stroll was generally a reasonable match for the four-time World Champion and based on his current performance level, who is to say last year's Aston Martin wasn't a pretty strong one as well?
There's only so long that Lawrence will be able to bury his head in the sand about his son's performance level, even if Lance's position appears unshakeable from the outside.
It's a cut-throat business, and Aston Martin have to perform to the very best of their abilities, not least so Lawrence can hold his head up around shareholders, including the Saudi Arabian government (which owns almost 20% of Aston Martin Lagonda), as well as prominent sponsors such as Cognizant and Aramco (ie. the Saudi Arabian Public Investment Fund).
Huge corporate sponsors, being brought on board through the efforts of Jefferson Slack, don't sign up and commit millions for vanity projects.
If Lance is unable to start matching Alonso's results, or at least running him far more closely, then it's just a matter of time before questions are asked of Lawrence as to whether it's time to think about another driver to extract more of the car's potential.
After all, McLaren made the decision to buy Ricciardo entirely out of his contract during his drubbing to Norris, and that was with the Australian having wins and a strong reputation behind him.
By comparison, Stroll's performances suggest he is an upper-midfield journeyman whose flashes of brilliance wouldn't have been enough to save his career had a wealthy member of his family not bought a team for him.
It's going to be fascinating to see whether Stroll can raise his game, particularly with Alonso seemingly willing to help him as much as possible to become a better driver. But Stroll, while still very young, is far from a rookie, now in his seventh season.
In Red Bull standards, Stroll would likely already have been spat out, or Felipe Drugovich would be being used as an ever-present threat to light a fire under him.
At what point does Papa Stroll put aside fatherly pride? Will it come if Aston Martin are beaten by Mercedes and/or Ferrari, while having the arguably second-best car in F1? If it doesn't, then it never will.