Stroll the rare 'star' for Aston Martin in Qatar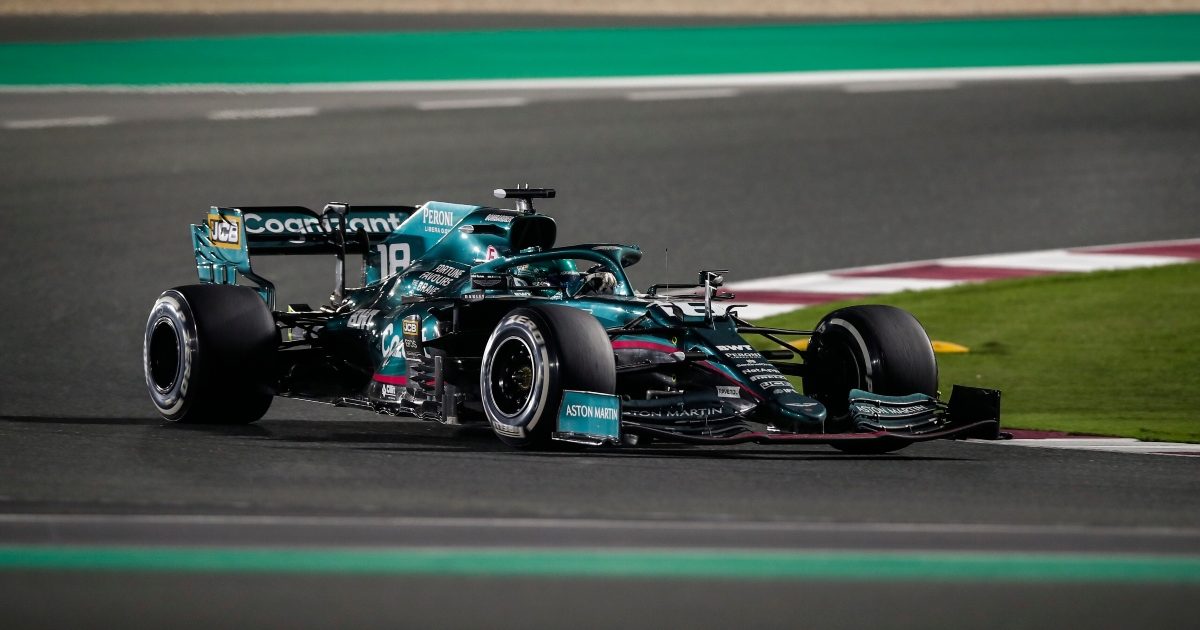 Otmar Szafnauer has applauded Lance Stroll's performance in Qatar, saying he was "the star" of Aston Martin's race.
It was an excellent Sunday for the Canadian, with him steadily making his way up the order after starting in P12 and ultimately crossing the line in P6 just ahead of the Ferrari pair.
It was the highest finishing position the British team have recorded since Sebastian Vettel took P5 at the massively shortened Belgian Grand Prix back in August.
The German didn't do badly in the last race either, fighting his way back to P10 after dropping down the order at the start, but Szafnauer wanted to pay tribute to Stroll in particular.
"That was a complex race from a technical point of view, and I want to pay tribute to two brilliant drives," he said.
"Particularly by Lance, who managed tyre wear and pressure from the Ferraris superbly to finish sixth under intense racing throughout all 57 laps. He was the star of our race.
"Our tyre group and strategy team combined to do a fantastic job throughout, both here in Qatar and at Mission Control at the factory, and it is a great feeling for all of us to record our first double points finish since Paul Ricard in June."
A tremendous effort by the team in Qatar! P12 -> P6

Taking some great momentum to Saudi@AstonMartinF1

— Lance Stroll (@lance_stroll) November 22, 2021
Stroll and Vettel often haven't had the best machinery at their disposal this year with the Aston Martin usually being the slowest of the midfield cars, only faster than the three back-markers of Alfa Romeo, Williams and Haas.
The son of the team owner was happy with the pace and the feeling of the car in Qatar though.
"The car was really good," said Stroll.
"We had a good start, we got by Tsunoda in the first stint and then we started to catch the group ahead – Ocon, Sainz – and we undercut Sainz for P6.
"We really had strong pace, I was really able to attack every lap, the car was feeling good."
With AlphaTauri failing to score any points, Stroll and co closed the gap ahead of them to P6 in the standings, but he doubts they'll be able to gain a place before the end of the year.
"It's a great day for the team, but I don't think it really changes our Constructors' Championship position, we're still quite far off from the teams ahead of us," he added.
"But it was just a positive day and the car was working well. So happy with that…"
Aston Martin finally have something to cheer about
Aston Martin had something to be happy about as both Sebastian Vettel and Lance Stroll both scored points in Qatar.