Lance Stroll's defence of Fernando Alonso collision dismissed as 'absolute nonsense'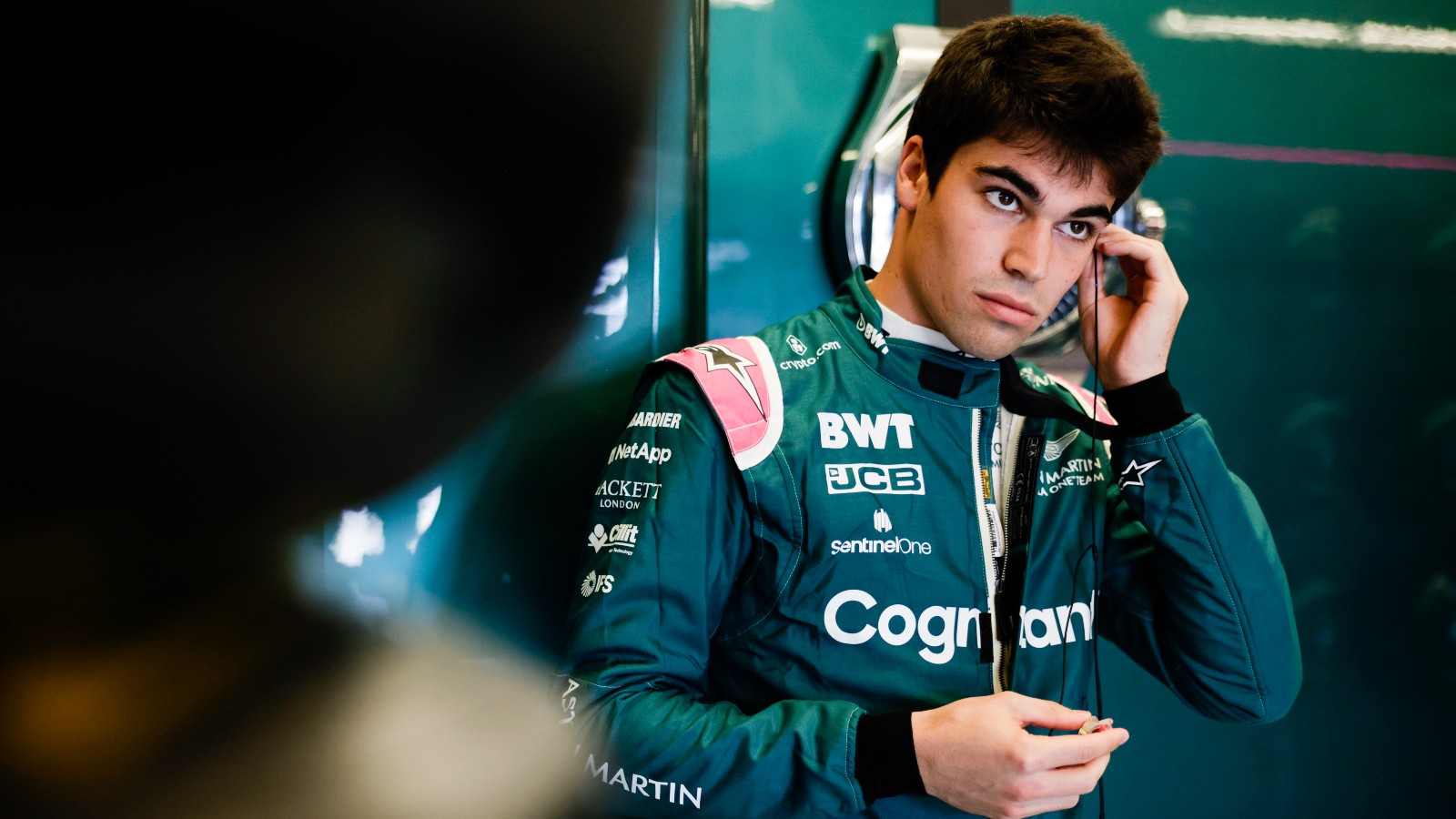 Lance Stroll's defence of his actions that led to Fernando Alonso being on two wheels and crashing into the barriers has been branded as "absolute nonsense".
The future Aston Martin team-mates came together during the United States Grand Prix as Alonso attempted to overtake Stroll only for the Canadian to move late to his left.
Alonso's wheel caught the side of Stroll and the Alpine car was sent up onto to its rear wheels, leaving Alonso helpless as he crashed into the barrier.
Remarkably, Alonso was able to make it to the pits and went on to cross the finish line in seventh – although later demoted to 15th after a penalty – while Stroll was forced to retire.
As Alonso was beginning his climb from the back of the pack to the points-paying places, Stroll was explaining his actions to the media and said he believed he had given Alonso plenty of room.
However, that reasoning has been described as utter nonsense by BBC commentator Jack Nicholls and former F1 driver Jolyon Palmer.
"Stroll said he left Alonso plenty of space, which I get what he's saying because there were three car lengths to the left Alonso could have gone to, but it's absolute nonsense from Stroll to say that," Nicholls said on the Chequered Flag podcast.
"He jinked out at the last minute as Alonso was breezing past. So fully on Stroll and I presume he'll get some kind of grid penalty for Mexico surely."
Indeed, Stroll was given a three-place penalty by the stewards for the Mexican Grand Prix.
Palmer agreed with his co-host's assessment and said it was something he was seeing more and more of.
"Alonso kept his foot in and I think Fernando didn't hesitate for a moment in going to the left, which made the impact a lot bigger," said Palmer.
"Obviously Stroll's argument is nonsense. It's not about having space to the left, it's about not moving impossibly late that it can't be avoided.
Alonso and Stroll come together 💥😮#USGP #F1 pic.twitter.com/H8Wbs0GaXL

— Formula 1 (@F1) October 23, 2022
"What I'm getting at is drivers are doing this too much."
The example of IndyCar, where once you make a move that is it, was brought up and Nicholls said he was a fan of "pick your lane".
"In IndyCar, the rule is you're allowed to cover the inside, but once you've covered the inside that's your move. You can't be reactionary in it if you see someone go to the inside, then you block," said Nicholls.
"That's not allowed in IndyCar and I'm a big fan of 'you pick your lane'.
"If you're covering the inside, go for it, but you can't see someone go to the inside and then block it off. But we see that a lot here [in F1]."
Palmer said that was the mantra he used to race by.
"That's pretty much what I used to race to anyway, I think that's kind of what the rules basically are," he said. "But there's the grey area of if you're far enough ahead, when can you cover?
"I don't know. I just think Stroll's at fault. The move was too late. It was clear he was checking his mirrors, jinked out too late.
"Alonso's hesitation didn't help the situation but other drivers are doing it too much, moving in the braking zones as well, which we saw even in the fights at the front.
"All of it probably will come under some scrutiny at the next drivers' briefing because all of the drivers are threatening to do this from time to time right now."
Alonso's afternoon was made worse when he was given a 30-second penalty for driving an unsafe car. Alpine will meet with the FIA on Thursday to protest the decision.