Lance Stroll confirms he broke wrist in cycling accident, will drive through 'discomfort' in Bahrain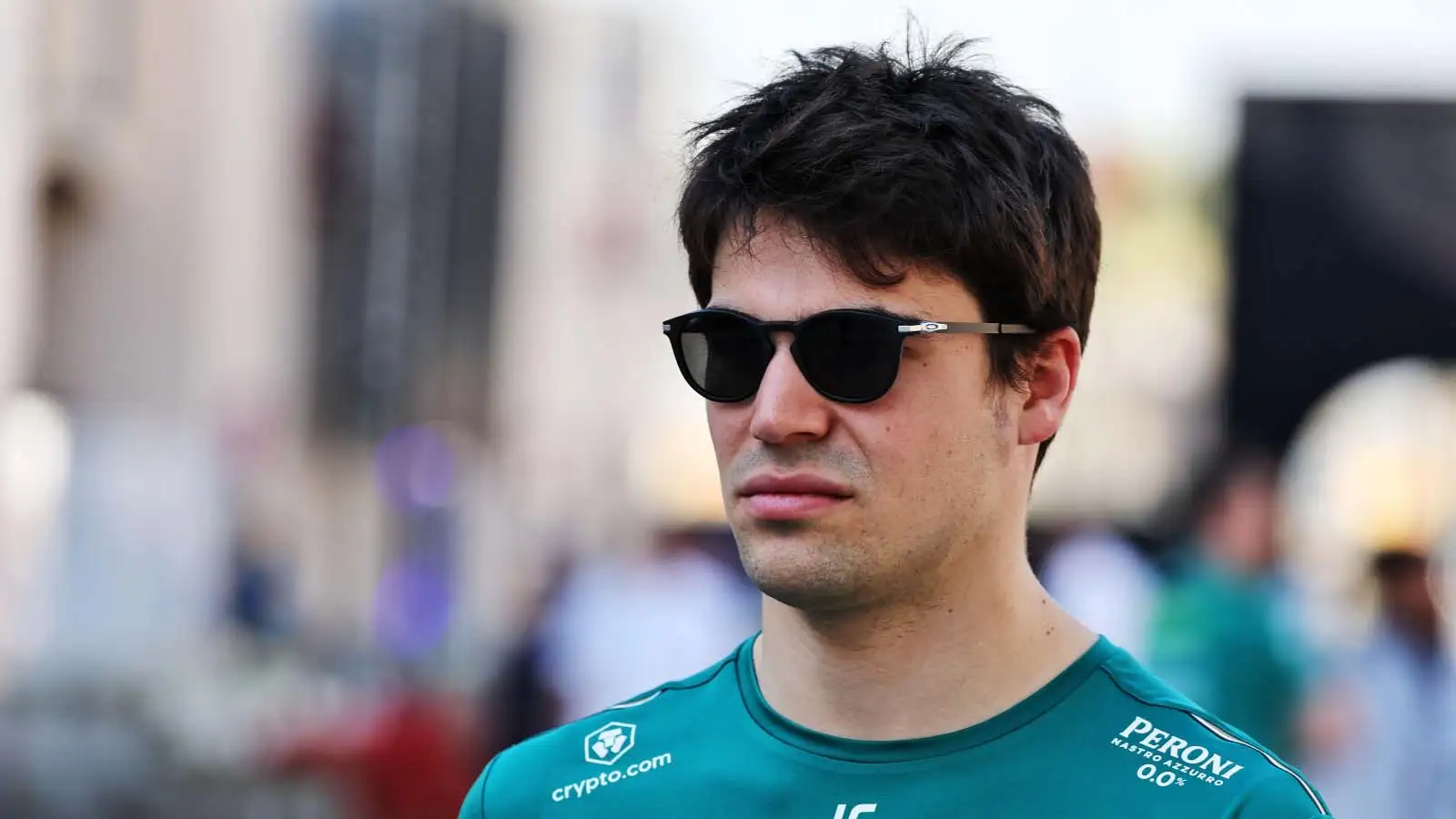 Lance Stroll has confirmed he had surgery after breaking his right wrist in a recent cycling accident, but while he is set to race with a bit of "discomfort" in Bahrain, he's confident he will be able to perform behind the wheel of the AMR23.
Speculation surrounding Stroll's injuries had been mounting after the team opted to keep his condition private, but the Canadian himself revealed this was at his request while he looked to recover in time for the season opener.
But after arriving in Bahrain, he confirmed that he suffered a break on his right wrist while his left wrist was "a little bit banged up" in the accident, though Aston Martin announced ahead of the weekend their driver will be fit to race as planned come Sunday.
"They're feeling good, a big push in the last 12 days since my accident to get me here," Stroll told media including PlanetF1.com in Bahrain. "They're feeling good, I was in the sim yesterday and the day before, feeling pretty strong."
He added that he has been taking things "day by day" since his accident, but has logged around 20 hours in the Aston Martin simulator in the past couple of days to get himself race-ready for this weekend, along with physiotherapy to help his injuries heal.
"The first few days were rough, it looked like it was going to be tough but then in the last four, five days it's really been improving every day," he explained.
"I was feeling good in the sim yesterday, full lock, whole range of motion, so it feels good."
Stroll also confirmed he spoke to his doctors and that they are prepared to allow him to take part in Bahrain this weekend.
"They're confident that I can go racing and that the bones are looking good," he said. "I fell off my bike and broke my wrist and I had surgery on my right wrist.
"It was just a small procedure and it was just physiotherapy and rehab to get me here."
Reserve drivers Felipe Drugovich and Stoffel Vandoorne remain on standby for the team to replace Stroll if needed this weekend, with the team having used Formula 2 champion Drugovich in Stroll's place during pre-season testing last week.
Stroll confirmed he can never be fully certain that he will be fit enough to race until he gets a feel behind the wheel of the AMR23 on Friday, but he's determined to push through the "discomfort" he will likely feel in free practice.
PlanetF1.com recommends
Fred Vasseur on the unique pressure that comes with Ferrari team principal role
Mechanical grip gains set to be a key technical battleground in F1 2023
Nico Hulkenberg recalls 'ice-breaker' moment with new team-mate Kevin Magnussen
"There's always a possibility [I could miss out], not 100% sure of anything, maybe you're gonna fall on me right now and I'm gonna break both of my arms – I don't know!" He said with a laugh.
"It's never ideal missing days in a Formula 1 car, we don't get many days outside the race weekend so not ideal, but I can't focus on that now, it's done.
"[I'm] just going to focus on getting into the best rhythm I can, straight into FP1 and go from there.
"I really felt like I could drive normally with a little bit more discomfort but nothing that's stopping me from driving, like any excruciating pain or anything like that."
Additional reporting by Thomas Maher