Lance Stroll interrupts Fernando Alonso interview to ask question about Alpine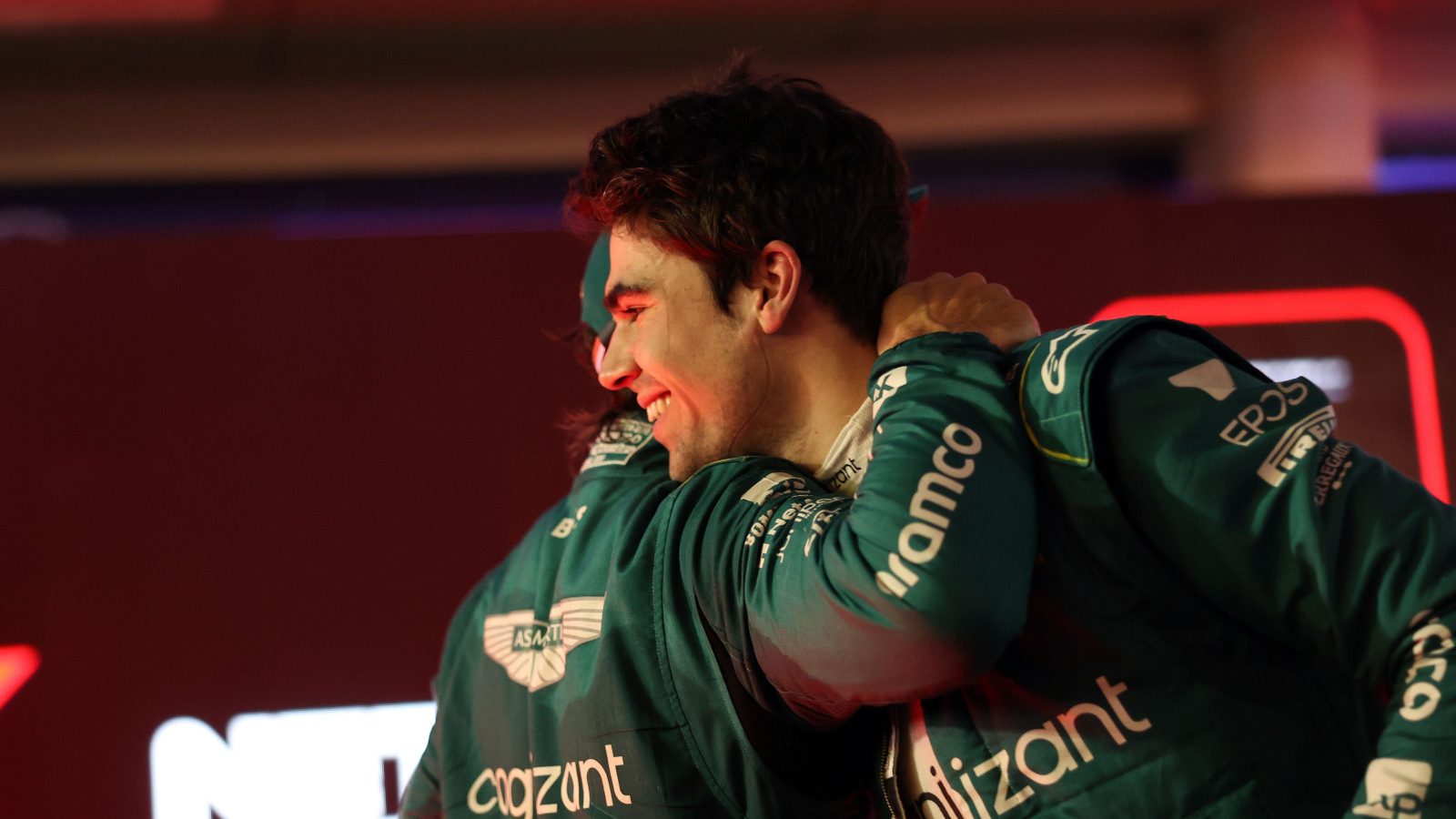 With Fernando Alonso on the podium in his Aston Martin debut, Lance Stroll had a little dig as the Spaniard's former team asking him if he's "happy you're not at Alpine?" any more.
Aston Martin lived up to the pre-season hype at the season-opening grand prix where Alonso raced from fifth on the grid to third at the chequered flag, passing Lewis Hamilton and Carlos Sainz in the process.
It was an impressive showing not only from the driver but the team as a whole, Stroll bringing his AMR23 home in sixth place despite still being on the mend following his pre-season cycling accident.
Walking up to Alonso as the double World Champion gave a post-race interview, he asked his new team-mate: "Are you happy now, happy you're not at Alpine?"
Alonso replied that he's "happy" to be in "green".
Although Alonso's split from Alpine was initially amicable when the announcement was made, both parties wishing each other well for the future, their final season together drew to an end with notable tension.
The driver was frustrated with the team's mounting reliability issues, saying it always happened to him, with Alpine team boss Otmar Szafnauer and Esteban Ocon defending the team.
Leaving the garage for the last time after the season-ending Abu Dhabi Grand Prix, there have been a few digs since.
PlanetF1.com recommends
Fernando Alonso ripping up the rulebook with Aston Martin move already vindicated
Bahrain Grand Prix driver ratings: Alonso and Gasly shine, Ocon has a nightmare
The complete driver and teams' standings after the Bahrain Grand Prix
Speaking at the launch of the 2023 Aston Martin, Alonso took aim at his former team's ambition, saying "they finished fourth and they were happy with fourth. They finished fifth and they were happy with fifth. If we were seventh, it was a celebration."
Szafnauer bit back, telling the media including PlanetF1.com that "when we did finish fourth, if you look back, he was as happy as everybody else who was part of the team."
It's not the first time Alonso has walked away from a team with tensions brewing, the Spaniard conceding in season five of Netflix's Drive to Survive that he is often the anti-hero of the story.
"In Formula 1 there has to be always good characters and bad ones, and heroes and anti-heroes," he said. "I am on the dark side."
And as he left Alpine with a wave, he added: "Bye-bye, I'm still the bad guy."