Lance Stroll savouring teaming up with childhood 'bad guy' Fernando Alonso
Aston Martin's Lance Stroll has revealed that as a child, he viewed his 2023 F1 team-mate Fernando Alonso as the "bad guy".
Stroll said he saw Alonso as being "like a bad guy in the movies" when he watched the Spaniard's title battles in the mid-2000s.
The 23-year-old Canadian was just seven years old when Alonso won his first Drivers' Championship in 2005, beating McLaren's Kimi Raikkonen, with Alonso then embarking on a season-long battle with Ferrari's Michael Schumacher to clinch his second title in 2006.
It was during this time that Stroll viewed Alonso as the 'villain of the story', as the then-Renault driver denied Schumacher a record-breaking eighth World Championship.
Alonso and Stroll are set to team up next year at Aston Martin, owned by Lance's father Lawrence, with the two-time former World Champion taking the seat vacated by the retiring Sebastian Vettel.
There is quite a large age difference – Stroll is still one of the youngest drivers on the grid, with Alonso the eldest at 41 years old.
Having spent his childhood watching Alonso go toe to toe with his hero, Stroll laughed at the prospect that he will be team-mates with the 'bad guy' from that time.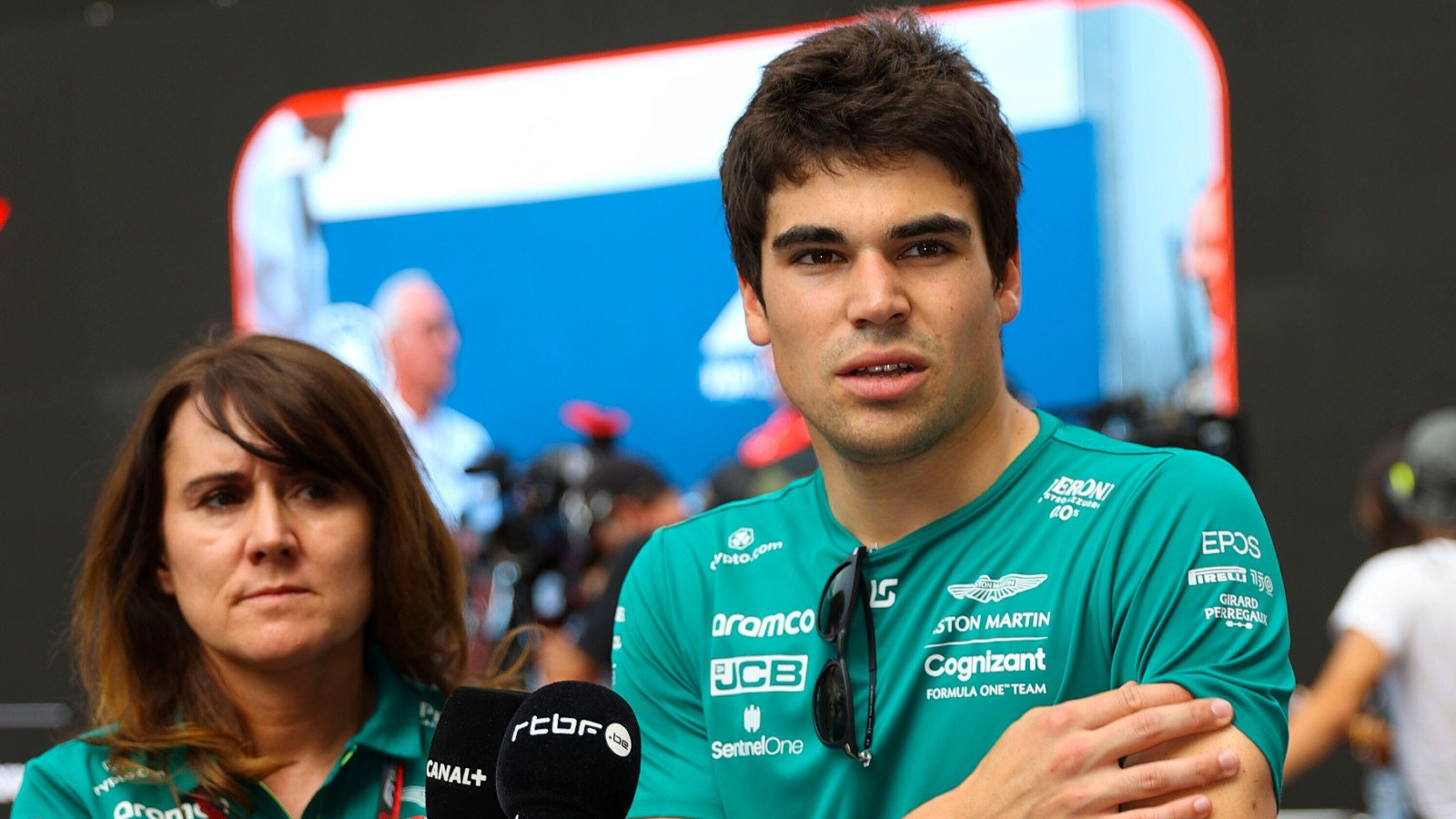 "I watched [Fernando] on TV in 2004, 2005, 2006 – when he won his titles and was fighting against [Michael] Schumacher," Stroll told the French subsidiary of Motorsport.com.
"I was a fan of Schumacher. [Alonso] was the bad guy in my eyes! I was six years old and he was the bad guy, like in the movies. But he was always super-exciting to watch. And he still is. He's one of the best drivers. He's still very lively at around 42 years old (Alonso will be 42 next July)."
Lance Stroll recalls meeting Fernando Alonso for the first time
As a teenager, Stroll was part of the Ferrari Driver Academy and overlapped with Alonso when the Spaniard drove for the Scuderia between 2010 and 2014.
This meant that as a junior karter and in the lower rungs of formula racing, Stroll had the chance to meet Alonso – the first time being when he was just 11 years old.
"I don't think there were a lot of words coming out of my mouth!" Stroll laughed.
"I was probably rather flabbergasted by the experience."
With the knowledge of them being team-mates in 2023, Stroll remarked he may have given Alonso the heads-up: "It's possible that I warned him, yes!"
Read More: The 10 drivers fighting for the remaining spots on the F1 2023 grid